Some personnel of the Ghana Police Service have been stationed at the seat of government, Jubilee House, following the arrest of protestors who besieged the vicinity for the #OccupyJulorBiHouse demonstration.
The officers, who are in crowd control vehicles and riot gear, have lined up on the streets in front of the Jubilee House, to prevent more people from staging another demonstration in the area.
In photos posted on social media, other officers are seen on horses, lined up to prevent any further protests.
This comes after protesters including Fix The Country convener, Oliver Barker Vormawor, were arrested and taken to the Regional Police Headquarters.
They were arrested in the early hours of Thursday, September 21.
Mr Vormawor, in a video on Facebook, expressed disappointment in the actions of the police.
He stated that the country had weaponised the police to suppress demonstrators adding "they have no right to arrest demonstrators in the country. This is not the democracy we signed up for. This is not a democracy."
📍These guys came out with horses and rifles like this is a civil war. All this to stop people from peacefully protesting about the bad economic conditions they're being made to live through. You can't make this up.#OccupyJulorbiHouse pic.twitter.com/Dlu1qMgvmP

— Lexis (@niilexis) September 21, 2023
Background
The Accra-based civil society group organising the protest, Democracy Hub, had earlier notified the Ghana Police Service of their planned demonstration on Nkrumah Memorial Day to call on "the President and members of the Economic Management Team to #FixTheCountry in light of the level of economic mismanagement and theft that has engulfed our government from the highest levels."
But on the eve of the event, the police secured an injunction from the court barring the protest from moving forth.
https://www.myjoyonline.com/police-seek-injunction-against-occupyjulorbihouse-demo-on-eve-of-protest/
"The picketing will also allow citizens to express their opposition to the proposed military intervention in Niger as well as any other government policy decisions or initiatives," it added.
According to the group, the selection of Nkrumah Memorial Day is vital to the message they want to put across as it commemorates "the spirit of resilience and resistance that led the struggle against oppression and dispossession."
In response, the organisers revealed that they had not been served the court documents and as such had the right to stage the demonstration.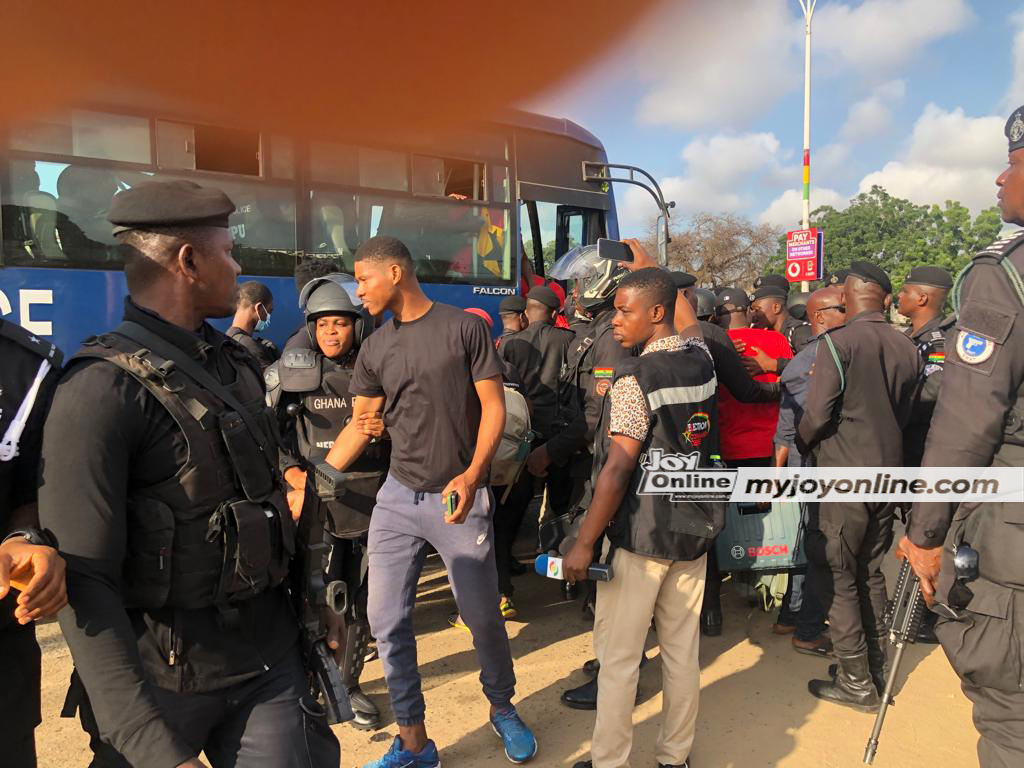 However, the police insisted it had served the lawyers of the organisers and urged members of the public to avoid participating in an "unlawful" demonstration.
On Thursday, the demonstration came off but was short-lived.
DISCLAIMER: The Views, Comments, Opinions, Contributions and Statements made by Readers and Contributors on this platform do not necessarily represent the views or policy of Multimedia Group Limited.