Musician Okyeame Kwame, born Kwame Nsiah-Apau and Adansi Travels, are set to thrill fans with an upcoming OK's Family Fun Tour to promote Ghana.
The partnership with Adansi Travels, with the main purpose of promoting the 'beyond the return' agenda in Ghana, with a global roadshow to Dubai, Greece, Mexico, Maldives, Turkey, South Korea, South Africa and other tourists sites in Ghana in 2022.
Okyeame Kwame in an interview with Joy Entertainment said, "This is a marriage of music and tourism. The OK's and Adansi Travels have collaborated to promote Ghana's Beyond the Return agenda in 2022. We intend to go to so many tourist attraction sceneries around the world, to partner with other tourist agencies to bring 1000s of people around the globe to come to Ghana by December, 2022. The tourists will be in Ghana to spend their money here, eat our food, wear our cloth, buy our kente, and also enjoy our amazing Ghana."
According to him, the event will be Climaxed with a Music and Tourism Festival. The Launch of the event was witnessed by top-notch celebrities such as Abeiku Santana, Serwaa Amihere, Kwanpa Band, Rhyme Sonny, Mrs. Okyeame and a host of others.
The OKS's Family and Adansi Travels have therefore called on all Ghanaians to support them for a successful tour.
Their goal is to continually provide quality, innovative and client-focused services on time and on budget, and also to Develop and grow an enthusiastically satisfied client base, to establish a strong market presence that assures short to long term profitability, growth and success, a full commitment to support growth and development in the tourism industry and the overall economy of Ghana.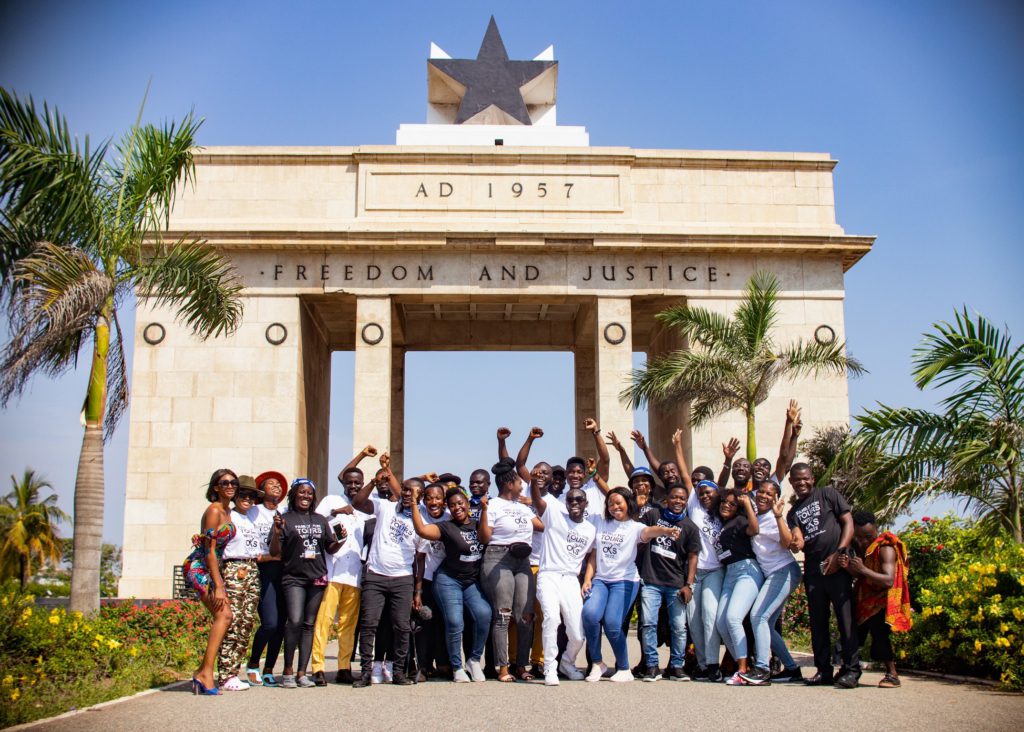 Over the past 8 years, Adansi Travels have delighted Ghanaians with so many innovative tour packages around the world.
Okyeame Kwame, who is known for his mind-blowing fun projects such as The Versatile Show, Flaunt Your Lover, Movie on the park, The Hiplife Party, OK Stripped and many more, is ready to thrill his fans again with the OK's Fun Tour 2022.