An accident on the Cape Coast-Accra highway has claimed one life while others have been left in critical conditions.
The accident occurred at Gomoa Assin when a long trailer with the registration number GM 3587-21 loaded with bags of cements ran into a stationary cargo truck loaded with scraps in the middle of the road.
Driver of the trailer is reported to have died on the spot after the crash.
Two persons, including the driver's mate and the cargo driver, have been admitted at the Apam Catholic Hospital in the Central Region, where they are receiving treatment.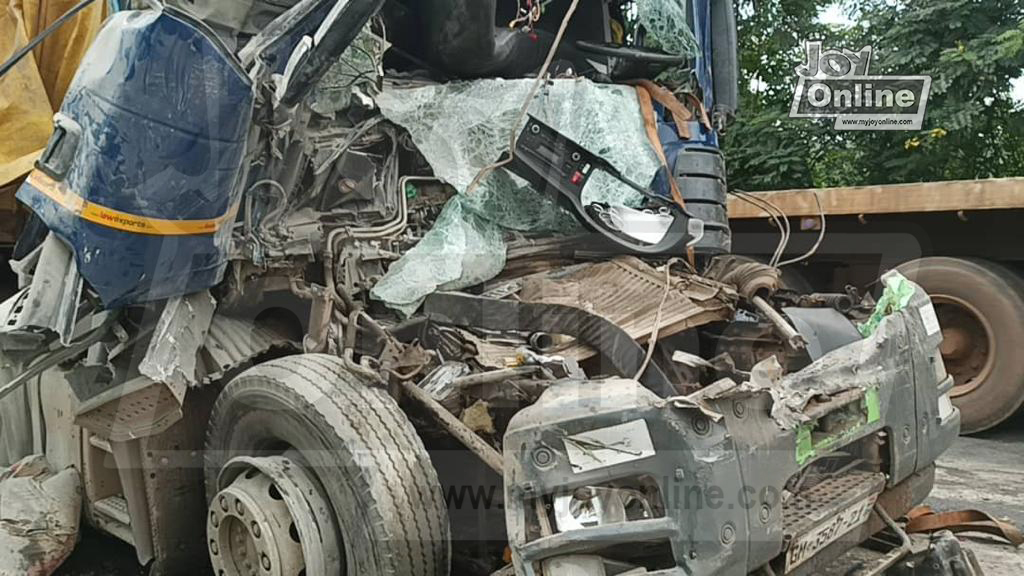 In an interview with Adom News' Kofi Adjei, the Apam District Fire Service Commander, D01 Adolf Ankomah Nuamah, said they found the driver dead upon arrival at the accident scene.
He revealed that the stationary car did not have any reflector to show that it was not in motion. This made the deceased driver believe the vehicle ahead of him was moving, leading to the collision.
"This morning [Tuesday, May 31, 2022] around 7:30 am, we received a distress call that there is an accident at Gomoa Assin. So, we dispatched our tender. When we got there, there were two trucks – the one carrying scraps got damaged last night and they didn't put reflector to indicate that there was a damaged car there [in the middle of the road].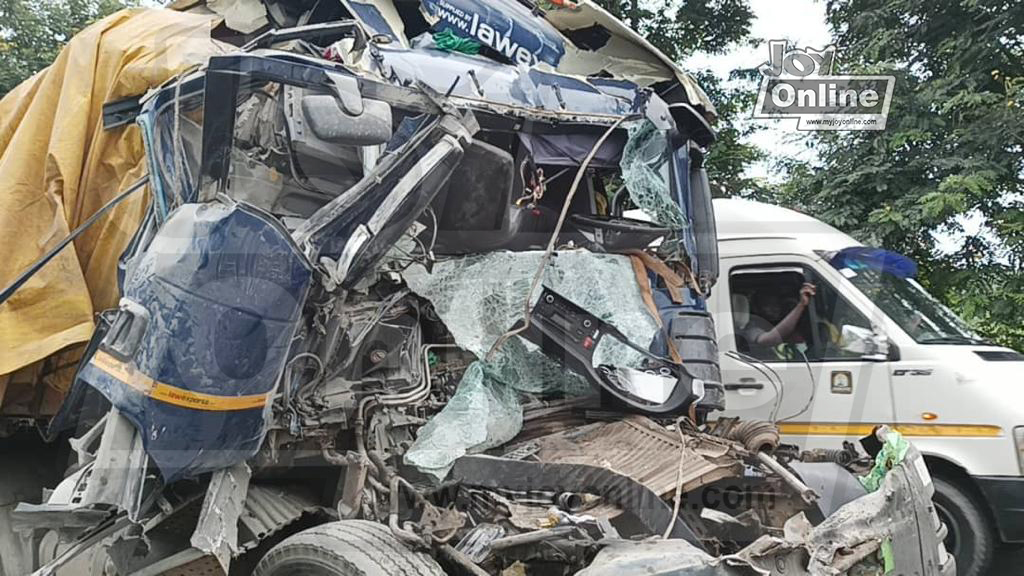 "The driver tried to escape but he couldn't. We were able to rescue the mate who was not dead. The driver of the cargo car which was stationary too was under the car, trying to remove the starter. Because of the impact, the car moved over his legs and was injured seriously," he said.
He cautioned drivers to use warning signs at the back of their cars whenever they have problems in order to help reduce similar occurrences.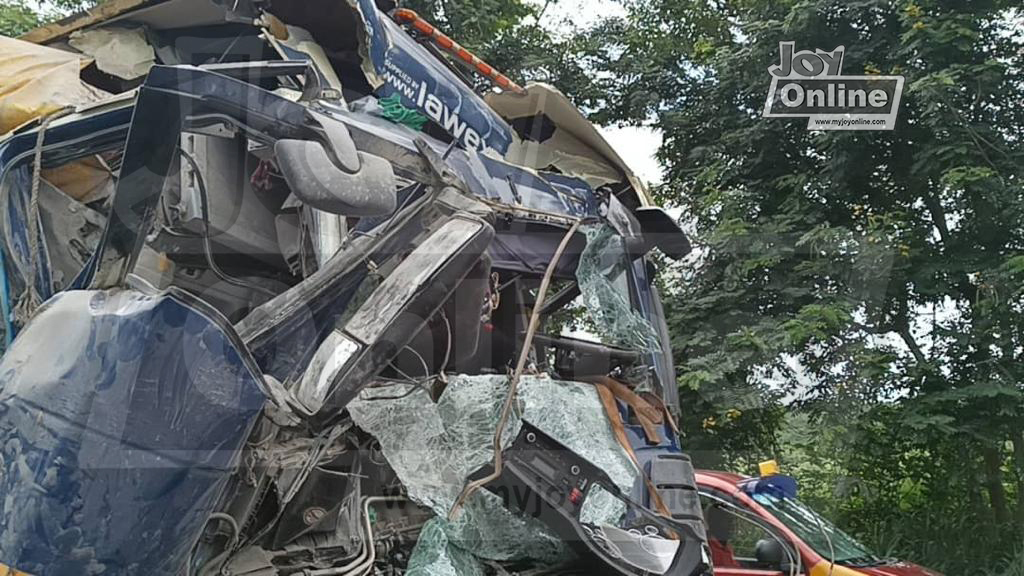 "We've been advising them. Road Safety Department always campaign and the Police too are always campaigning against these things [over-speeding, wrongful over-takings]. We will advise drivers to make sure they minimise their speeding and exercise restraint in driving."
Meanwhile, the Apam Hospital management says efforts are being made to save the lives of the two injured persons.