The Forestry Commission says it is benefiting from government's crackdown on illegal gold mining in forest reserves.
The Commission's CEO, John Allottey, says most forest reserves have been freed of miners who hitherto invaded and destroyed the reserves.
Government this year deployed 400 military officers to rid river banks and forest reserves of illegal miners.
Dubbed "Operation Halt", which subsequently ran in phases, armed security personnel destroyed over 25 excavators, water pumping machines, dredgers and other mining equipment.
The Forestry Commission has been counting its gains following the exercise, targeting River Offin, Pra, among others.
Until that intervention, the commission was faced with an invasion of illegal miners in forest reserves such as Odaw Forest Reserve, Subin Shelter Belt, Tano-Offin, Atiwa Range, Tano Suhien, Suhuma, among others in the Eastern, Ashanti and Western North regions were home to illegal mining activities.
Chief Executive Officer John Allotey says the presence of the military in reserves has greatly contributed to ridding and warding off reserves of illegal miners.
He first thanked President Akufo-Addo, Defense, Lands and Natural Resource Ministers for the support.
"We thank the President and the Minister of Lands and Natural Resources and the Minister of Defence for the efforts they have put in with the support of the military in 'Operation Halt'.
That has been of tremendous assistance to the Commission in terms of providing the needed support and presence to ward off some of these illegal miners.
By and large, most of our forest reserves are free of these miners."
Mr Allotey says continued and effective monitoring, illegal mining activities in reserves could be a thing of the past.
"This is not an event; it's supposed to be something that would be continuous. We need to monitor and continuously make sure that we prevent people from carrying out illegal mining in forest reserves.
But in doing so, we are also much aware, and the President know he is clear in his mind that we need to provide some alternative livelihood programmes, and in no time, some of these things would be rolled out. You will witness the launch of these programmes".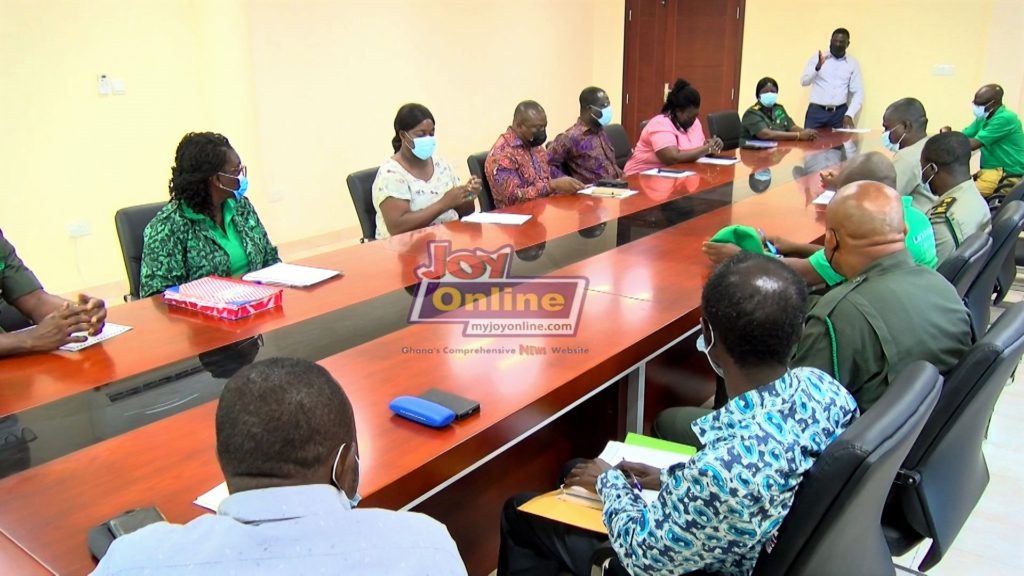 Mr Allotey has been leading discussions with local collaborators, including the Regional Coordinating Council officials, on effective local participation in the protection and management of forest reserves during a 2-day tour of the Western North region.
Top managers of the commission, including Deputy Chief Executive Martha Kwayie Manu, Director of Operations Edith Abrokwa, Corporate Communications Manager Joyce Ofori Kwafo and several top executives in the Western North region.
Meanwhile, Mr Allotey wants members of the public, especially communities along the catchment of reserves, to take a keen interest in the protection of forest reserves.
"The Forestry Commission has moved from the point where it is solely the responsibility of the Forest Commission to protect the forest.
You realize that those who are closer to the resource when you engage them and they are part of  the people who help  to protect the forest, you can make more progress."