President Akufo-Addo has said that but for some measures that were implemented in the fight against illegal small-scale mining following the national and regional dialogues on how to tackle the menace, the country would have been in a worse situation than it is now.
This is in spite of the fact that many had criticized the dialogues as a waste of time and resources because they believed the government knew exactly what ought to be done to tackle the menace.
Speaking at the Natural Resources Stakeholder Dialogue in Accra on Thursday, May 11, 2023, the President said, when he called for a national dialogue on illegal small-scale mining, in his address to Parliament on 4th January 2021, he did so out of the conviction that, "even though a lot had been achieved in this area between 2017 and 2021, illegal small-scale mining remained a challenge, and continued to pose a threat to our very survival. A few months later, through the Ministry of Lands and Natural Resources, this dialogue was held and was followed by successive regional dialogues."
"Out of these dialogues emerged several measures, which were adopted to help our nation come to grips with the menace of illegal small-scale mining. Undoubtedly, our situation would have been worse off, if we had not adopted these measures. But we cannot rest while these illegalities still persist."
In opening the Natural Resources Stakeholder Dialogue, the President said it was not just to discuss illegal small-scale mining, "but also the broader consequential issue of how we exploit, utilize and manage the natural resources of our nation, and particularly, I should say, what has been described as the green minerals, the minerals of the future, in order to harness these resources for our sustainable collective good."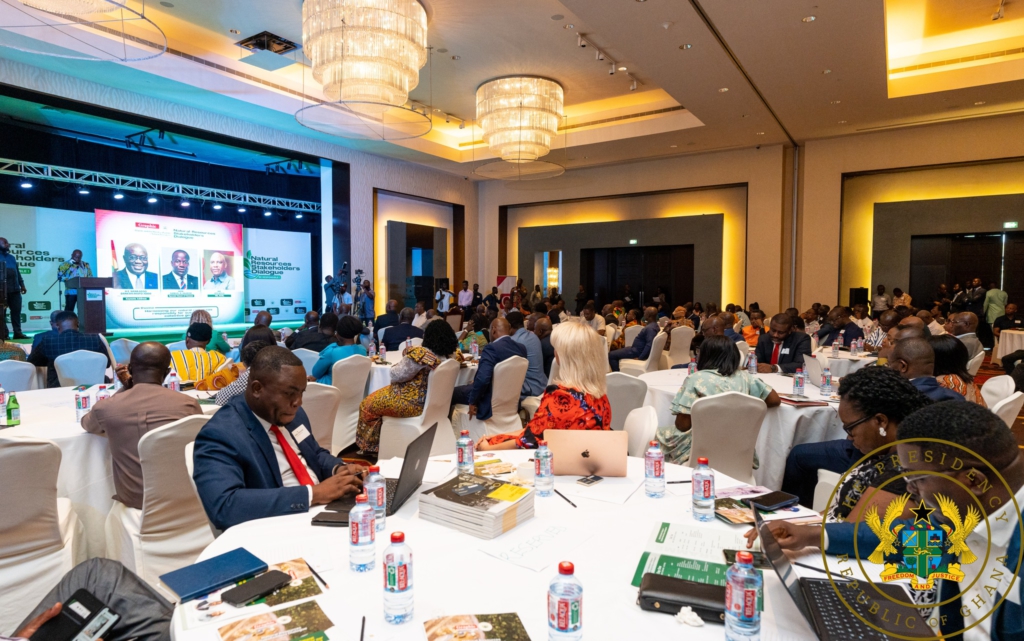 The President expressed concern about the poor management and utilization of natural resources in most parts of Africa, leaving many countries poor.
"Recent data from the World Bank shows that some sixty per cent (60%) of the world's extremely poor live in sub-Saharan Africa, with most resource-rich countries on our continent being among the poorest in the world, even though they are home to huge deposits of iron ore, diamonds, the largest rutile, manganese and bauxite reserves in the world, the largest producers of cobalt, second largest producers of industrial diamonds, and fifth largest producers of copper."
He also acknowledged how many African governments have poorly negotiated agreements with mining firms denying their countries of adequate resources and leaving mining communities underdeveloped.
"The truth is that we have not always done well in negotiations with the companies that exploit our natural resources. Amongst other things, such as corruption, incompetence, and political instability, we have been mostly short-sighted in these negotiations, and, thus, end up settling for less. And worst still, we have, until recently, failed to put in place the requisite frameworks which will enable us to establish the highest ends of the value chains of the extractive industries in our continent."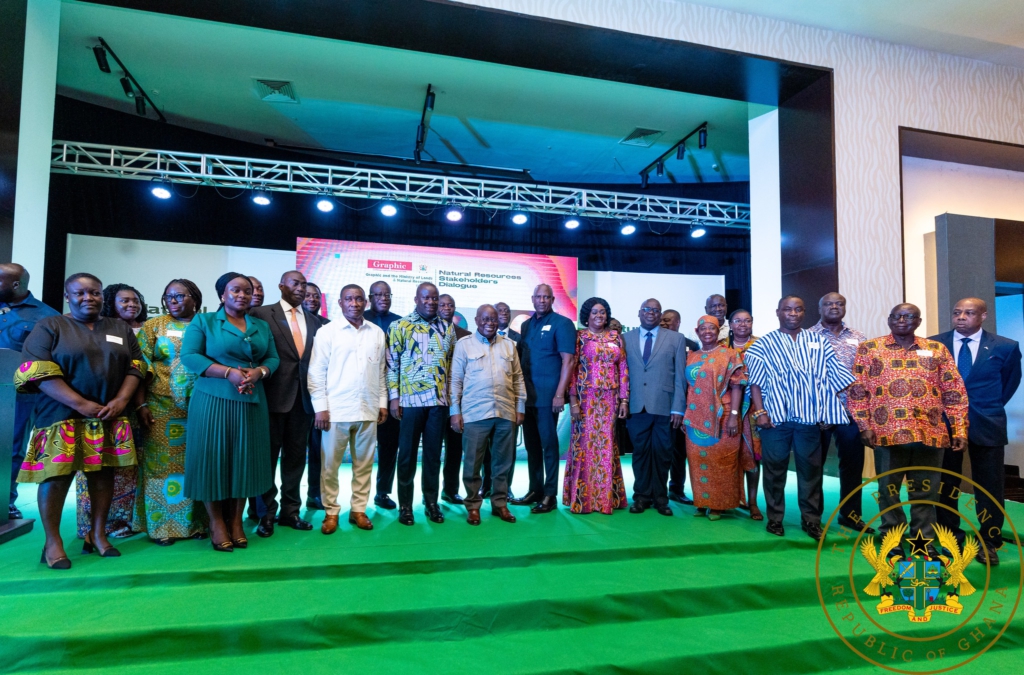 "Extensive tax and royalty exemptions, intolerable labour practices and lack of value addition in-country have resulted in exceptional profits to mining companies, at the expense of our communities, towns, cities and countries.
"We cannot repeat these mistakes. Whilst it is fully understood that mining companies must make a profit from their business, it is important that this is not done at the expense of the lands and the people that provide these resources."
He said the government is prioritizing value addition in the natural resources sector to ensure the country derives maximum benefit.
"We will ensure that the highest value of these minerals is retained in our country. I assure you that we will do whatever it takes to ensure that the exploitation and utilisation of these green minerals are done not only in an environmentally-sound manner but also in a way that ensures optimal benefit to the people of Ghana. This, we will never compromise on."
DISCLAIMER: The Views, Comments, Opinions, Contributions and Statements made by Readers and Contributors on this platform do not necessarily represent the views or policy of Multimedia Group Limited.