Sometimes, limitations aren't powerful enough to suppress anyone if they are willing to tower above them.
Edwin Paapa hMensa, known in music circles as Paapa Versa, is proof that anyone can shine irrespective of their limitations while excelling in any area they desire.
Born a stutterer, incapable of speaking fluently, the artiste found an escape route in music and has stuck to that path since his 4th birthday when he began piano lessons.
"Growing up with a stutter, I thought I was inadequate for words. I found refuge in music when I was 4, and I've lived there since. My stutter never left, and music didn't either. Now a little older, I've realized words, on their own, are inadequate for me. I pour my heart out in songs," he said.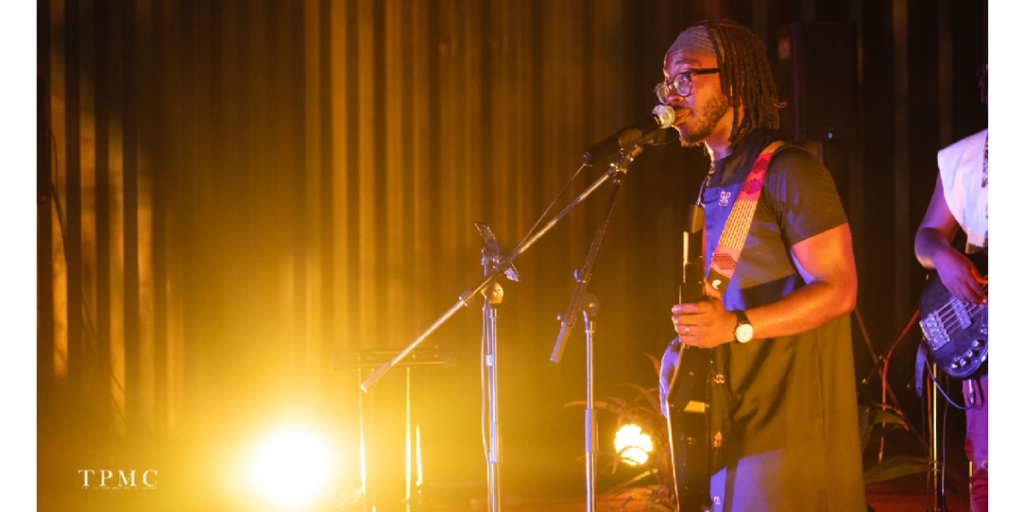 Since his music made it into the mainstream airwaves, the Ghanaian singer/songwriter, producer, rapper and podcast host has been an influential figure in shaping and inspiring many young contemporary and alternative artists in the Ghana music scene.
Paapa Versa's music is best described as alternative music infused with Afropop, traditional African rhythms, and contemporary instrumentation. 
His passion for the arts has been reflected throughout his journey as he was an active actor in theater production in high school, an opportunity he used to work on his fluency and speech mastery.
The Kumasi-born musician has perfect mastery of multiple instruments like the piano, guitar, and a host of others.
He draws influence from iconic musicians like Michael Jackson, Stevie Wonder, Kirk Franklin, Agya Koo Nimo, Asa, Osibisa, John Bellini, Lecrae, and PJ Morton.
He has, in turn, been a wellspring of inspiration and influence that many young artists making waves today draw from.
Paapa Versa's journey into the Ghanaian music scene at the age of 17 when he became a member of Skillions New Generation, a hip-hop collective formed by legendary Ghanaian producer, Jayso.
Some members of the collective included Joey B, Lol Shaker, Killmatic, Kevin Beats, Rumour among others. Together they released the mixtape "Skillions – New Generation," which featured his self-produced song "Life is Short."
He released his self-produced debut album Solar right after high school in 2012. In 2014, he released his second self-produced album, Songs for Kukua, which had its lead single "Write for Me," gaining massive airplay on local and international music channels on both television and radio.
Songs for Kukua was well-loved and accepted primarily because of its alternative and soulful sound.
He has followed up with three EPs since 2014 titled "Technical Difficulties 1," "Technical Difficulties 2," and "Technical Difficulties 3." He has worked with Ghanaian music industry giants like Efya, M.anifest, Jayso, King Promise, and Adomaa.
His third album Versa Villa is already in the works, slated for release later this year. His podcast A Sound Conversation has also won listeners over and continues to garner streaming numbers on each episode.
Over the next few years, his goal is to create more music and more avenues for people to experience the authenticity, inspiration, honesty, ingenuity, and passion his music delivers.
He hopes to help as many artists as possible rise to the top while spreading love and light through his art.
DISCLAIMER: The Views, Comments, Opinions, Contributions and Statements made by Readers and Contributors on this platform do not necessarily represent the views or policy of Multimedia Group Limited.