The secret owners of more than 1,500 UK properties bought using offshore firms have been uncovered by a BBC investigation.
The details are featured in the Pandora Papers leak of offshore financial documents and list property with an estimated value in excess of £4bn.
The owners include high-profile foreign politicians, individuals accused of corruption and UK political donors.
Ministers say they will bring in a new law when they have parliamentary time.
Successive Conservative governments have pledged to introduce legislation making it compulsory to name those owning property via foreign companies in a bid to stamp out money-laundering.
Among the revelations:
The wife of retail magnate Sir Philip Green went on a buying spree of London property while the couple's recently sold High Street empire teetered on the verge of collapse
The Qatari ruling family purchased two of London's most expensive homes through offshore companies, saving millions of pounds in tax
Ukrainian billionaire Gennadiy Bogolyubov, who is under investigation by the FBI and had hundreds of millions in assets frozen in a fraud case, owns more than £400m of UK property
A £40m London office block is owned by the son of sanctioned Russian oligarch Mikhail Gutseriev
The BBC worked with the International Consortium of Investigative Journalists (ICIJ), the Guardian, Finance Uncovered and other media outlets to identify in the leaked files the individuals behind overseas companies that owned property in England and Wales.
Owning real estate through an offshore firm is legal, and there is no suggestion of wrongdoing in simply using a foreign company to purchase property.
However, the UK government recently raised its own assessment of the money laundering risk for the property market from "medium" to "high".
The greatest level of risk is where there are "difficulties in determining the ultimate beneficial owners", according to a Home Office report in December 2020.
It comes as a number of world leaders – including the King of Jordan and the ruling family of Azerbaijan – have featured in the Pandora Papers leak after buying property in the UK using offshore companies.
The Greens
Sir Philip and Tina Green
Animation enabledSir Philip and Tina Green, former owners of BHS, Topshop, Miss Selfridge and more, spent millions on high-end London property while their companies ran into trouble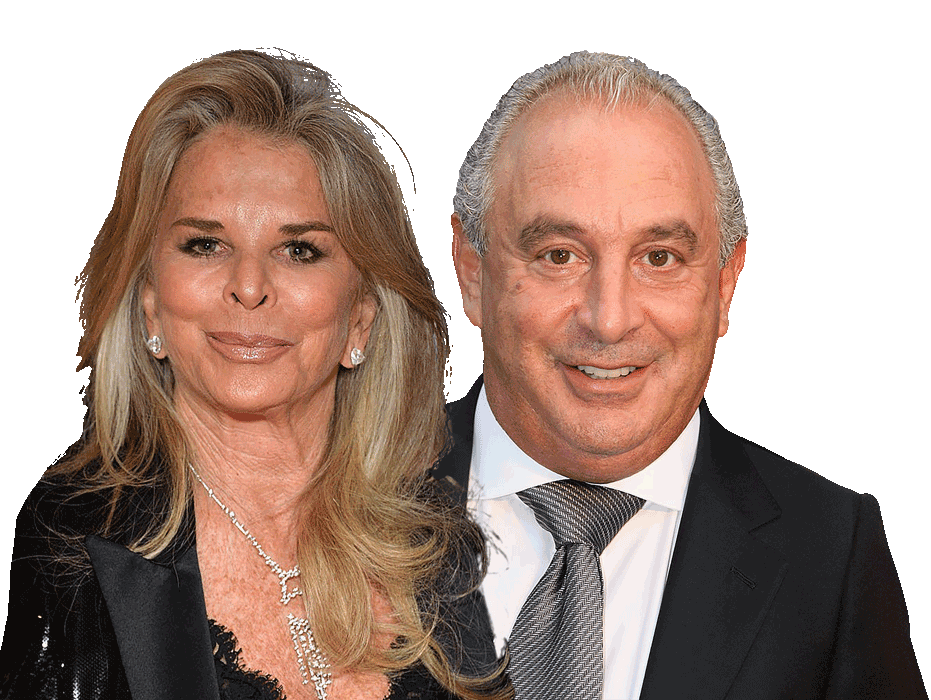 Shortly after BHS was sold for £1, the Greens bought a flat in this building in Mayfair for £4.95m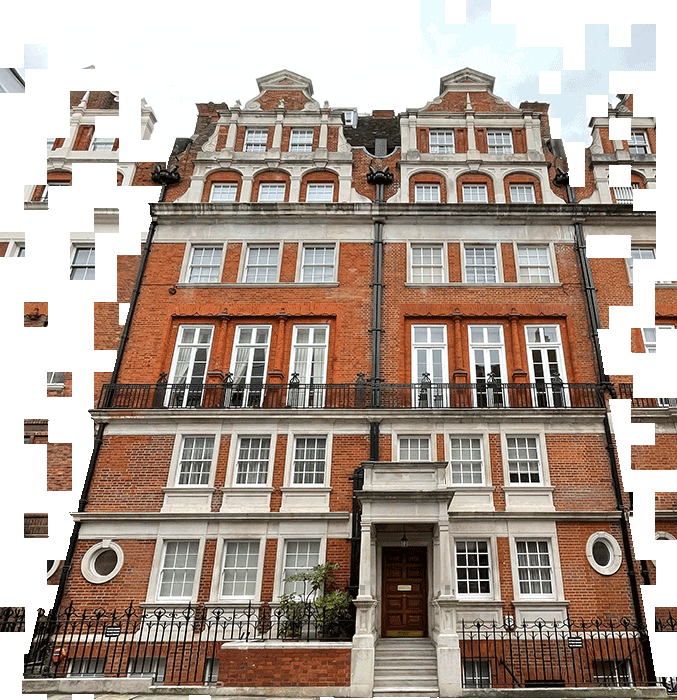 The following year they bought parts of the ground and first floor of this property in Mayfair for £15m
A flat in this building in Belgravia, worth £7m, was also bought by the Greens anonymously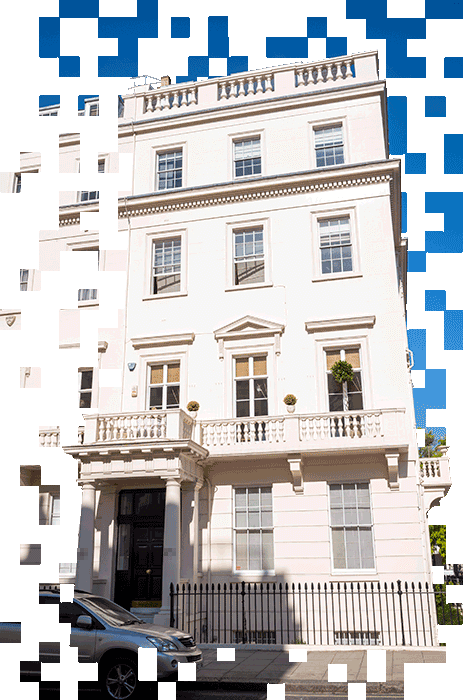 And this building in Marylebone, owned offshore by the Greens, was the BHS headquarters. They sold it to their own company, Arcadia, for £53m in 2015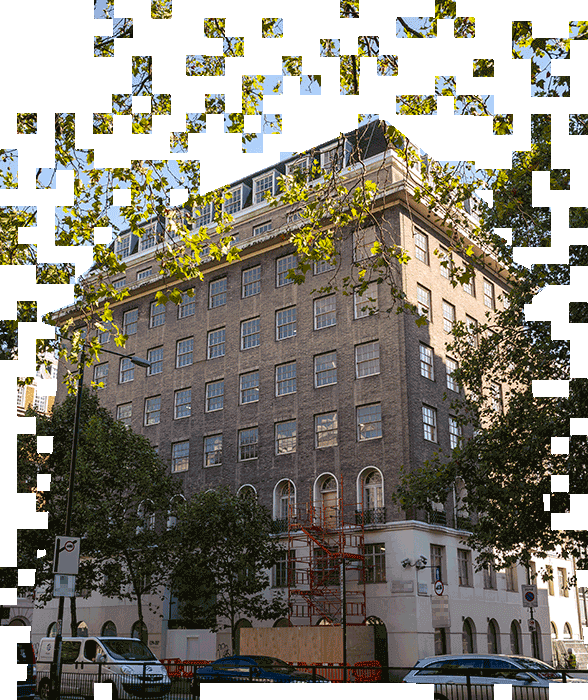 The wife of retail tycoon Sir Philip Green purchased multi-million-pound prime London real estate as BHS, the department store chain they had owned, headed for collapse.
Her identity as the buyer of properties in London was hidden because they were bought through anonymous companies based in the British Virgin Islands, a tax haven.
The purchases included a £15m apartment in Mayfair and a new home for their daughter near Buckingham Palace, bought for £10.6m in 2016.
The buying spree took place in the months after the Greens sold BHS for a token sum to a one-time bankrupt who had no retail experience. The chain collapsed, leading to the loss of 11,000 jobs and vacant sites in town centres.
The downfall also led to an outcry when it emerged the business had left a black hole of up to £571m in its pension fund.
Through their lawyers, both Sir Philip and Lady Green declined to answer detailed questions, suggesting that these were private matters.
Qatari Ruling Family
The ruling family of Qatar
Animation enabledThe family secretly own over 20 properties in London via offshore companies, estimated to be worth over £650m in total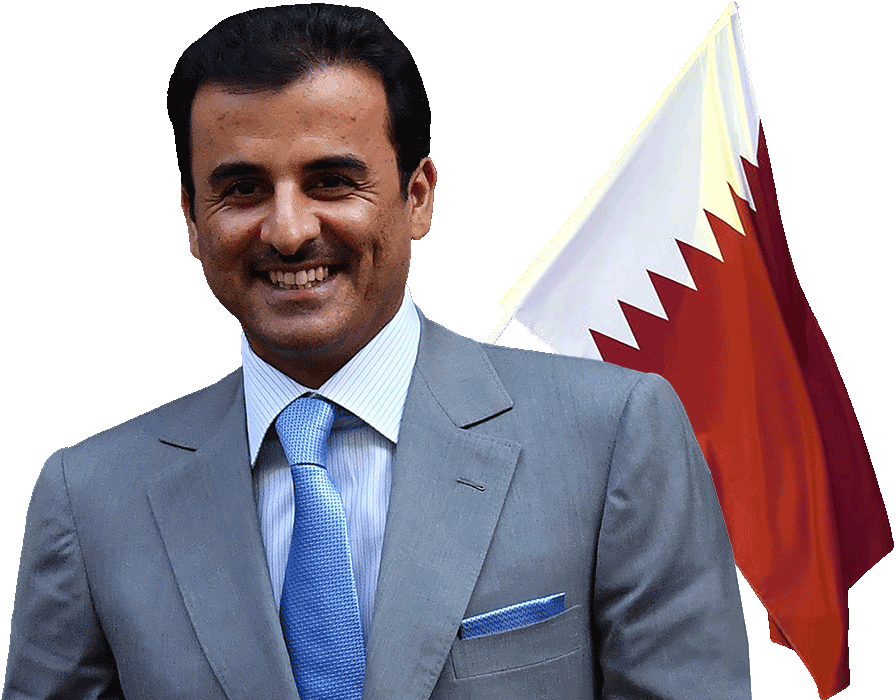 Through a network of offshore companies, the Emir of Qatar acquired this property near Regents Park in London. Bought in 2013 for £80m, it was the most expensive terraced house ever sold in the UK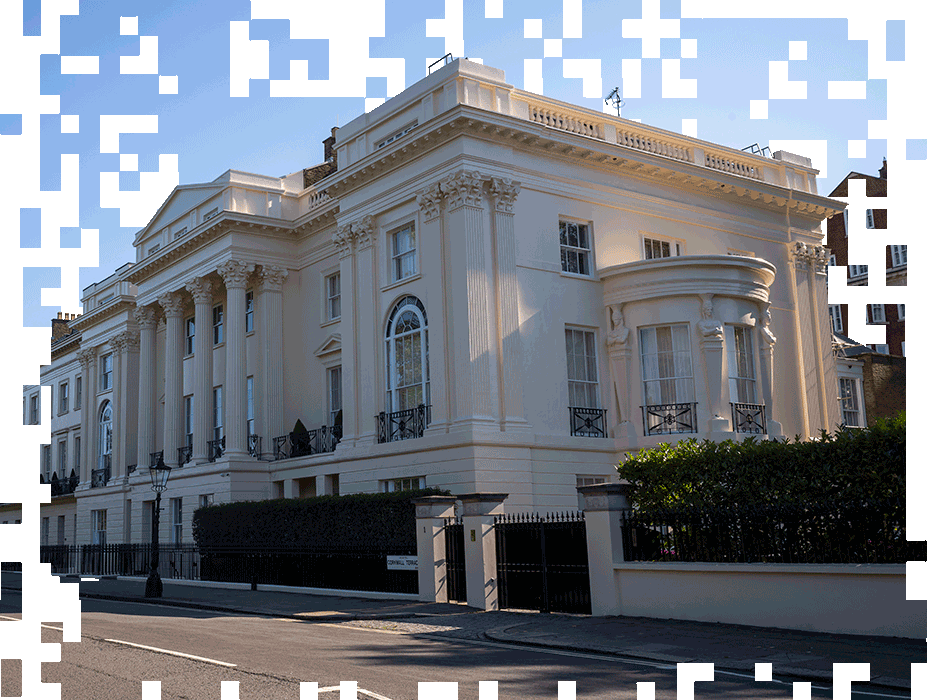 He also bought a neighbouring property for £40 million, in what is believed to be one of the most expensive rows of houses anywhere in the world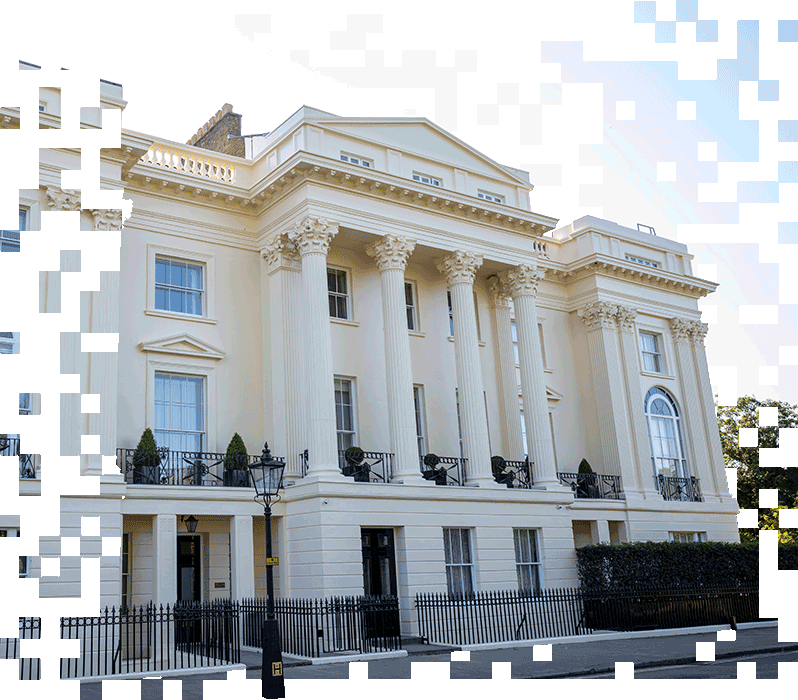 The ruling family secretly own a number of high value commercial properties throughout central London, including this one bought for £137m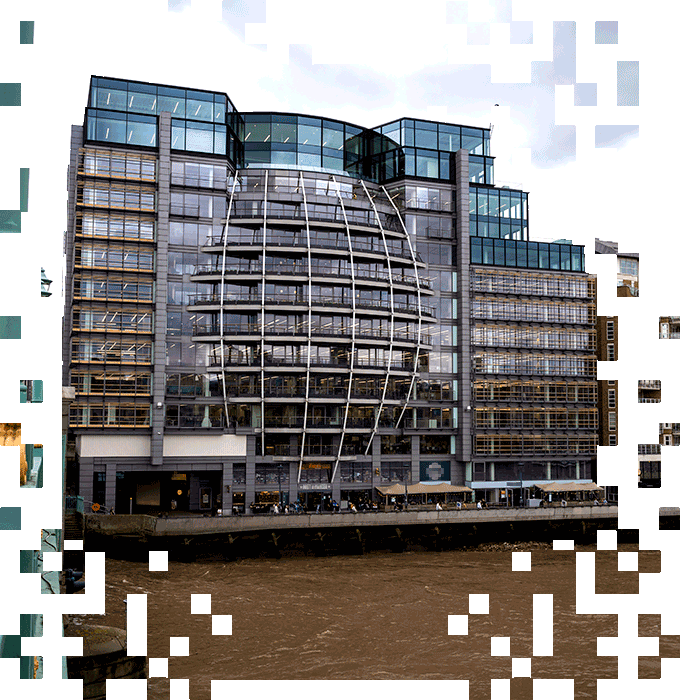 This one was bought for £110m
This one, right in the centre of London, was purchased for £127m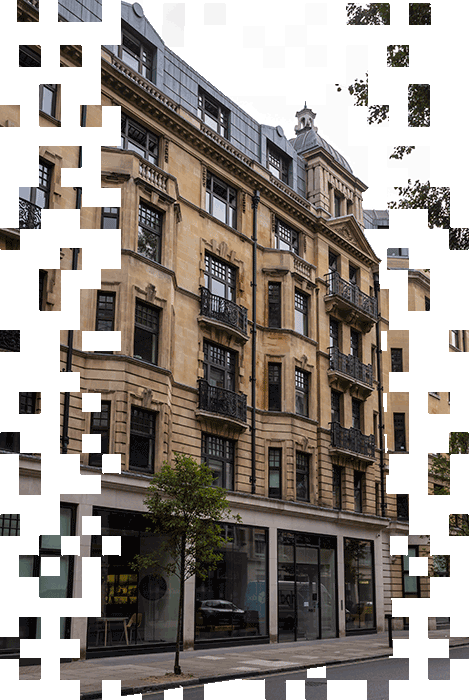 The Pandora Papers leak also reveals the property portfolio of the Qatari ruling family owned through another cross-border network of companies.
The royal Al-Thani family purchased two properties on one of the world's most expensive terraces, overlooking Regent's Park in London. They were bought through offshore companies, saving millions of pounds in tax.
BBC analysis found numerous other properties owned by members of the family through these structures, estimated to be worth over £650m.
The Qatari government did not respond to questions about the BBC's findings.
Gennadiy Bogolyubov
Animation enabledBogolyubov is a Ukrainian oligarch under investigation by the FBI for alleged money laundering. Via offshore companies he owns multiple properties in the UK, which were frozen in a court case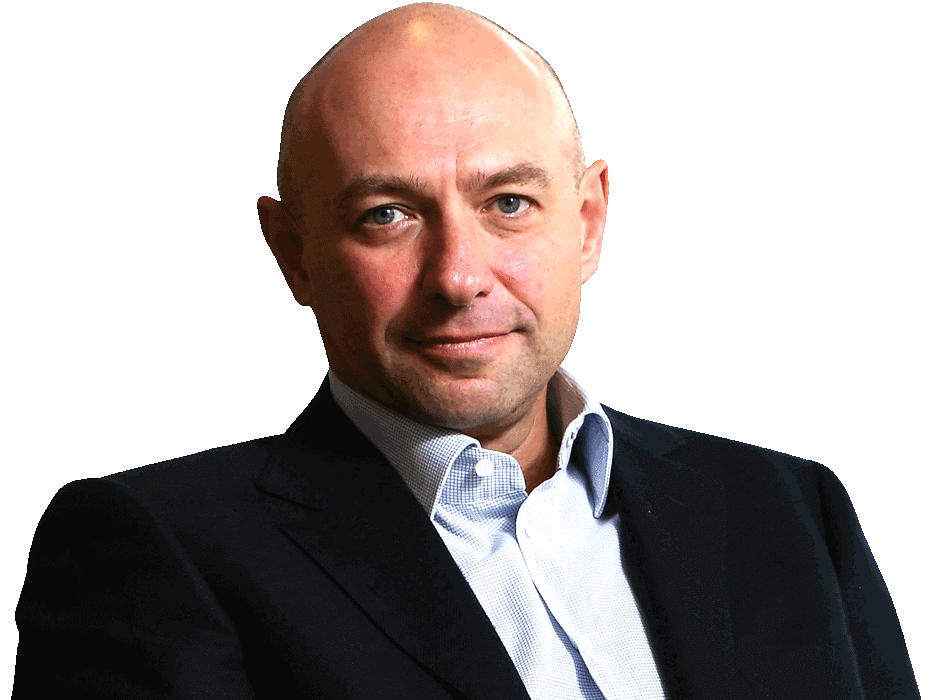 This commercial building he owns in Trafalgar Square was valued at £275m. It now contains a Prezzo and a Waterstones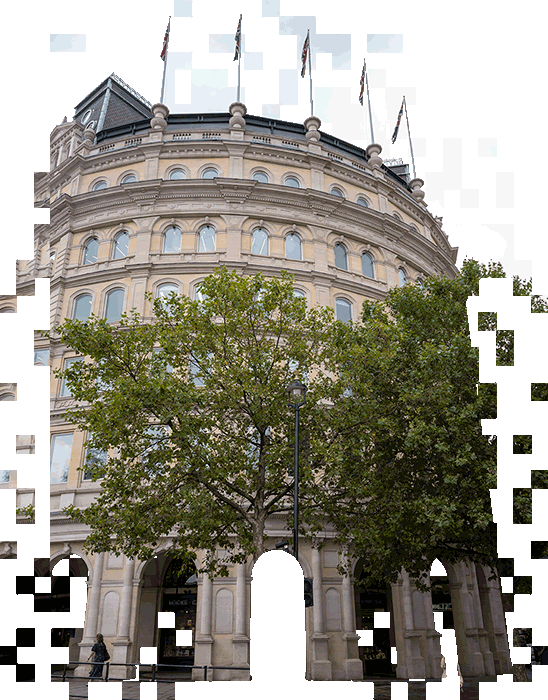 This property in London's Belgravia, home to numerous foreign embassies, was valued at £62.5m in 2016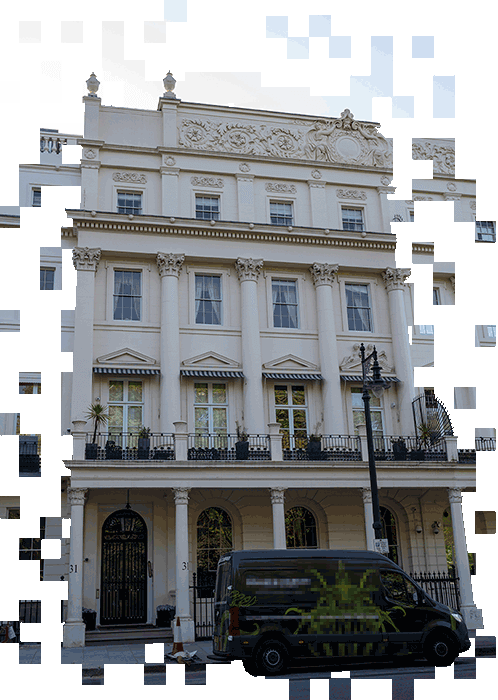 The property also contains two addresses down this mews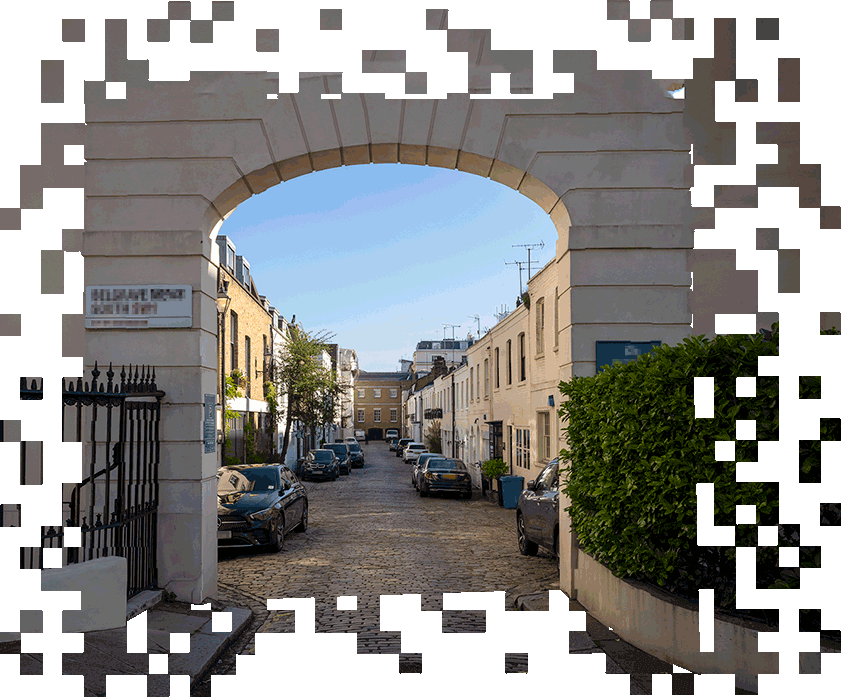 He also owns a large block of offices in Knightsbridge valued at £75m near Hyde Park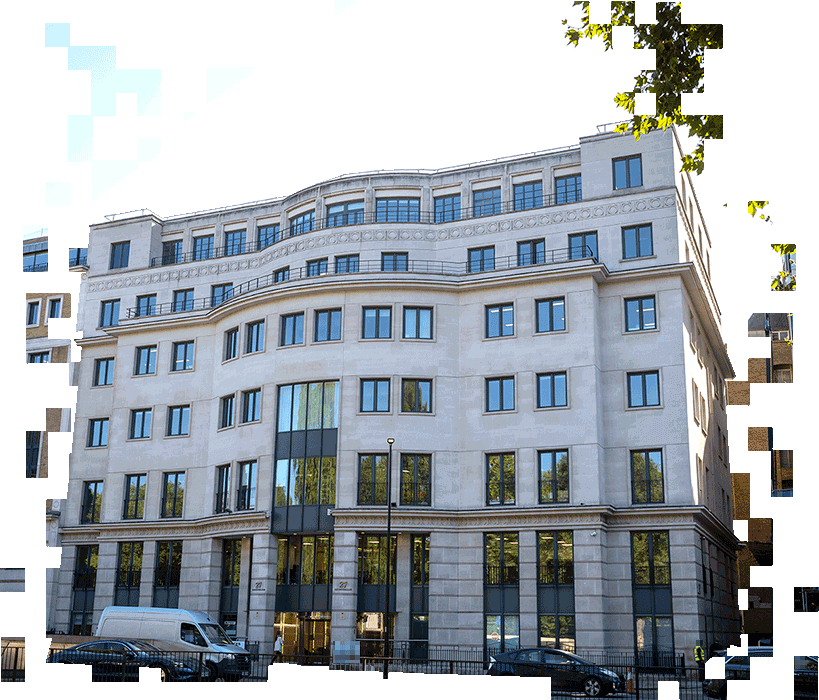 Gennadiy Bogolyubov is a Ukrainian billionaire who is under investigation by the FBI for money laundering.
He and his business partner are accused of defrauding the bank they founded of more than £1bn.
Court documents included in the Pandora Papers reveal him to be the ultimate owner of a collection of UK properties likely to be worth over £400m, including a building on Trafalgar Square.
They are held via a network of companies, some offshore, that hide the identity of the owners.
Mr Bogolyubov is the co-founder of PrivatBank, Ukraine's largest lender.
The bank was nationalised in 2016 after regulators found a $5.5bn hole in its balance sheets.
PrivatBank has been pursuing Mr Bogolyubov and his business partner Igor Kolomoisky through court action in England and the US, trying to reclaim more than $3bn relating to the money lost during their leadership.
In 2020 the US Department of Justice sought to seize commercial properties in Texas, Ohio and Kentucky from the pair, suspecting that they were "acquired using funds misappropriated from Privatbank". The court cases are ongoing.
Mr Bogolyubov's assets are currently subject to a worldwide freeze, secured in court by PrivatBank in 2017.
In 2016 he decided to leave the country and settle in Switzerland, partly for "tax reasons".
Lawyers for Mr Bogolyubov declined to comment as legal action is ongoing.
Mikhail Gutseriev
Mikhail Gutseriev is a Russian oligarch who was sanctioned by the UK in August for his close relationship with Belarus President Alexander Lukashenko. The Pandora Papers reveal that his son owns a multi-million pound office block through a secret offshore company, purchased for more than £40m.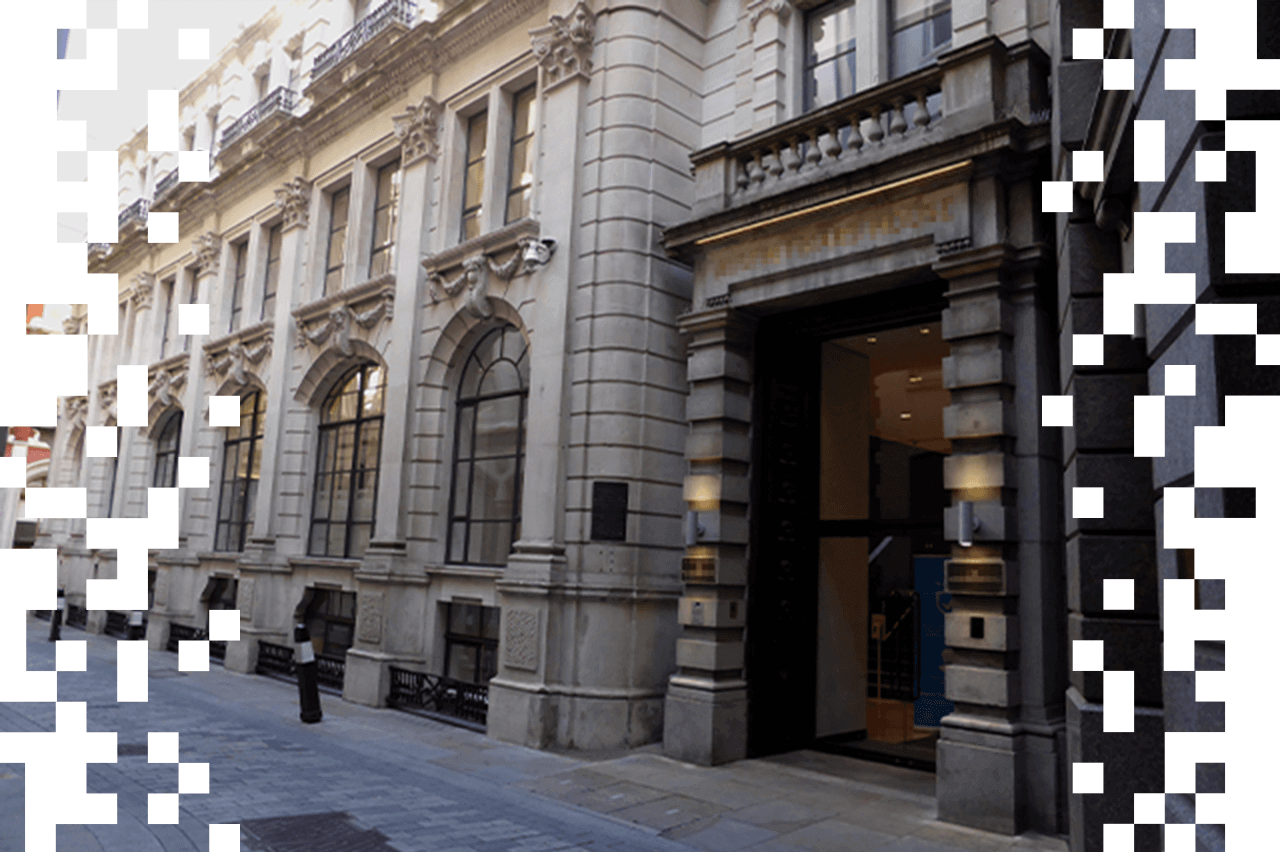 Mr Gutseriev is the founder of Safmar Group, a Russian conglomerate with interests in oil, coal, property and retail.
Following the crackdown on human rights and democracy in Belarus in 2020, the UK and EU have recently brought in sanctions against President Lukashenko, along with Mr Gutseriev and other close associates.
The British government has accused the Belarusian regime of continuing to "crush democracy and violate human rights".
It described Mr Gutseriev as "a prominent Russian businessman who is one of the main private investors in Belarus and a longstanding associate of Alexander Lukashenko". It added that he had "provided support for the government of Belarus, including through use of his business interests".
Mr Gutseriev is no longer involved in Safmar, which is now part-owned by his son, Said, a British citizen.
Said Gutseriev's representatives told the BBC he did not have "any business links with his father".His lavish wedding made headlines in 2016 – it featured performances by Jennifer Lopez and Enrique Iglesias and was reported to have cost $1bn.
What is the UK government doing?
Plans for a register of foreign companies owning UK property were first announced in 2016 by then Prime Minister David Cameron, so that "corrupt individuals and countries will no longer be able to move, launder and hide illicit funds through London's property market, and will not benefit from our public funds".
Draft legislation was published two years later and "progress" on changing the law was promised in the 2019 Queen's Speech.
Earlier this year, following the G7 summit, the government reiterated its commitment to create a public register of overseas entities who own UK real estate.
However, the law has still not been introduced to Parliament and was not listed as one of the government's legislative priorities at this year's Queen's Speech.
Labour MP Margaret Hodge told the BBC that when in government David Cameron and his Chancellor George Osborne "promised us that they would create a public register of beneficial ownership here in the UK… but we've been waiting since 2016 for that promise to be enacted".
She added: "It's ready, it's sitting there, it's not complicated… but it has yet to emerge… so it's a scandal that that's not happened."
The government says it is cracking down on money laundering with tougher laws and enforcement, and that it will introduce a register of offshore companies owning UK property when parliamentary time allows.
World leaders
UK properties owned offshore by foreign leaders
Animation enabledThe King of Jordan owns eight properties in London and south-east England, through offshore companies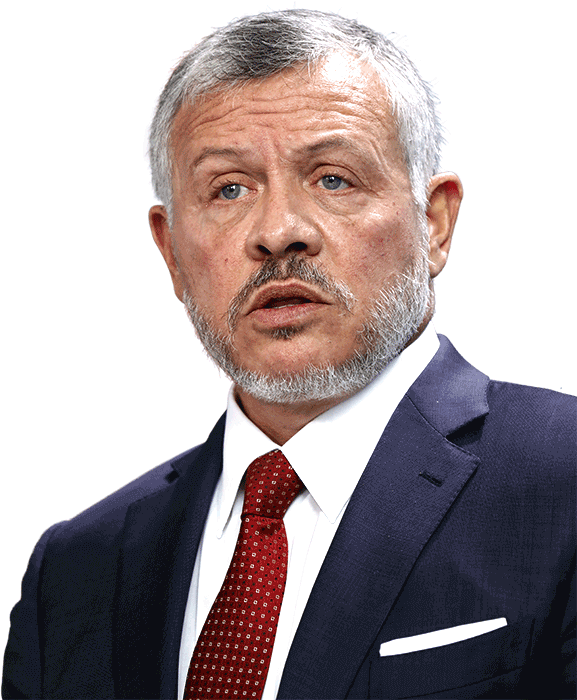 These include multi-million pound properties near Buckingham Palace. He bought the building on the left and three flats in the building on the right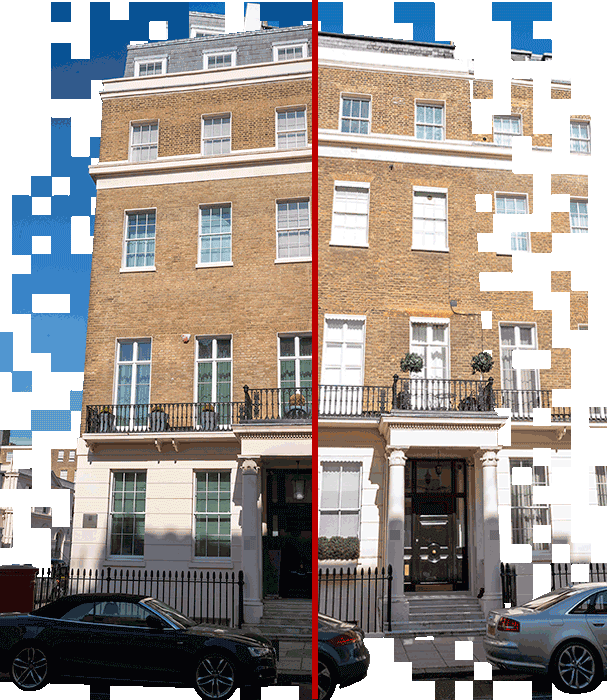 Azerbaijan's ruling Aliyev family, long accused of corruption, were, with close associates, involved in property deals in the UK worth over £400m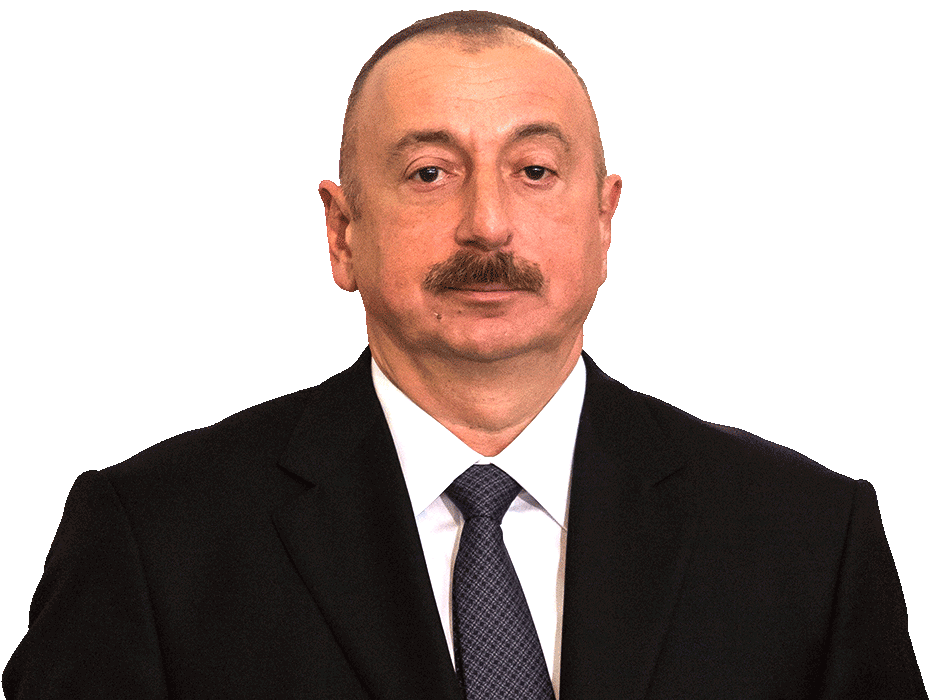 This includes a £33m property in central London bought for the president's 11-year-old son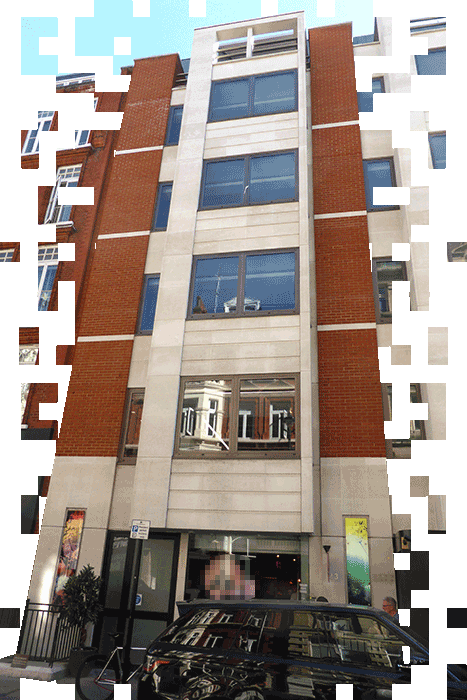 Ukraine's President Zelensky and close associates invested in offshore firms that purchased London property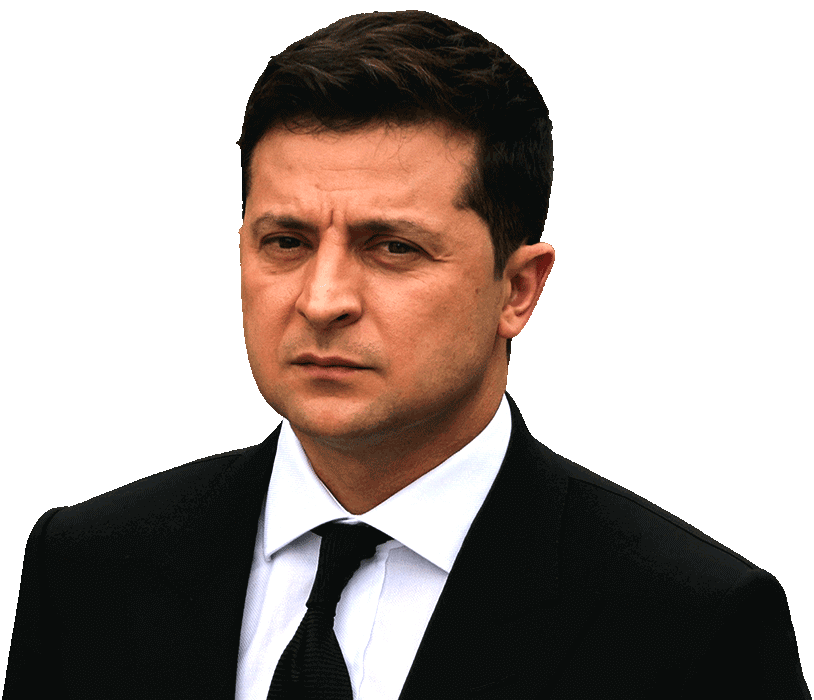 These include two apartments near London's Regent's Park. In total, they cost £3.7m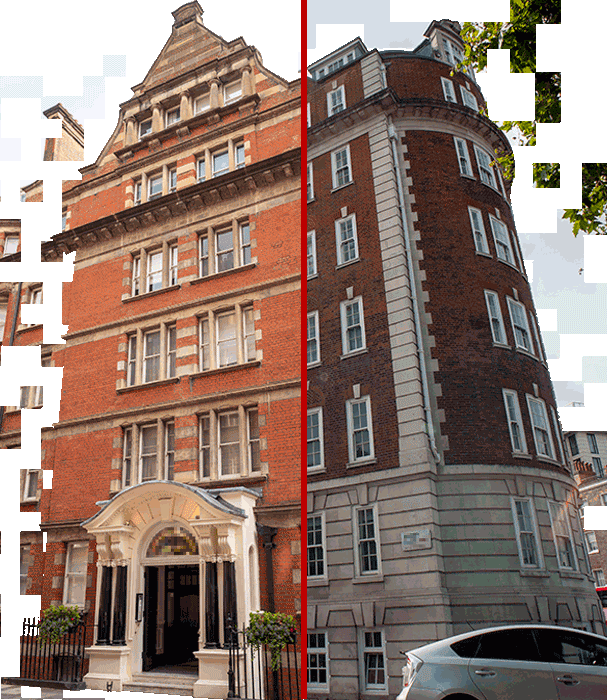 The files show that the family of Kenya's President Uhuru Kenyatta secretly owned offshore companies for decades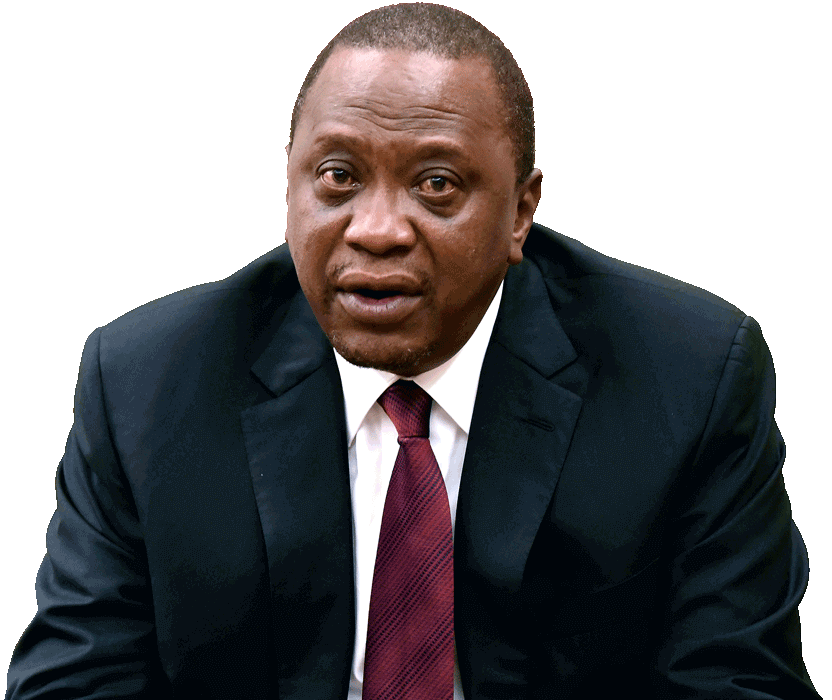 One of these firms, set up by the president's mother and two sisters, bought a central London flat just a short walk from Westminster Abbey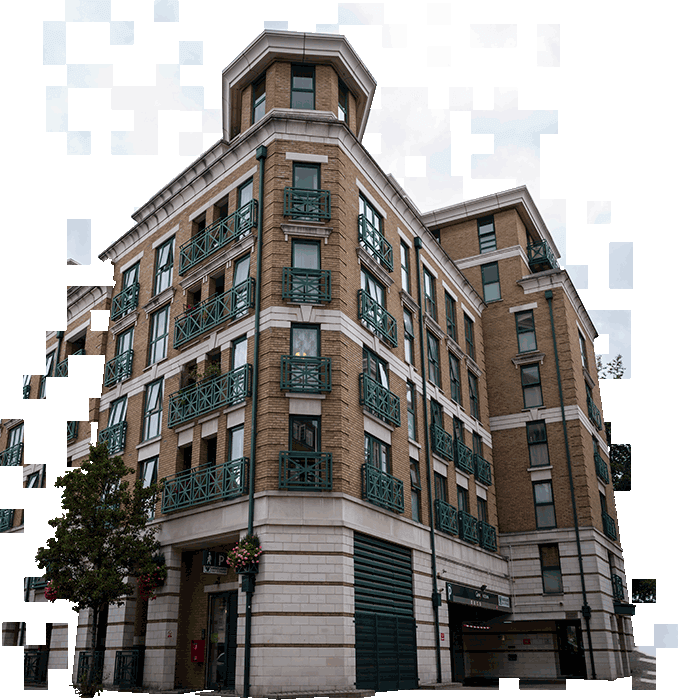 The UK property holdings of the King of Jordan and the ruling family of Azerbaijan were exposed by BBC Panorama on Sunday.
Lawyers for King Abdullah said he used his personal wealth to buy the homes and there was nothing improper about him using offshore firms to do so.
Other revelations from the Pandora Papers highlight further links between foreign leaders and offshore ownership of UK property.
The family of Kenya's President Uhuru Kenyatta, which has dominated the country's politics since independence, secretly owned offshore companies for decades.
One of these firms bought an apartment in central London, according to Land Registry records.
The company was set up by Ngina Kenyatta, the president's mother, and her two daughters Kristina and Anna.
In 2018, Mr Kenyatta told the BBC Hardtalk programme that his family's wealth was known to the public, and as president he had declared his assets as required by law.
Ukraine's President Volodymyr Zelensky participated in a network of offshore companies, co-owned with his long-time friends and TV business partners, the Guardian revealed on Sunday.
These firms held assets including apartments near London's Regent's Park.
A number of world leaders have released statements denying wrongdoing after featuring in the leak.
Tory donors
Closer to home, major political donors to the Conservatives have invested in properties through offshore companies.
Conservative donors
Animation enabledLubov Chernukhin is one of the biggest female donors in British political history, but concerns have been raised about her political contributions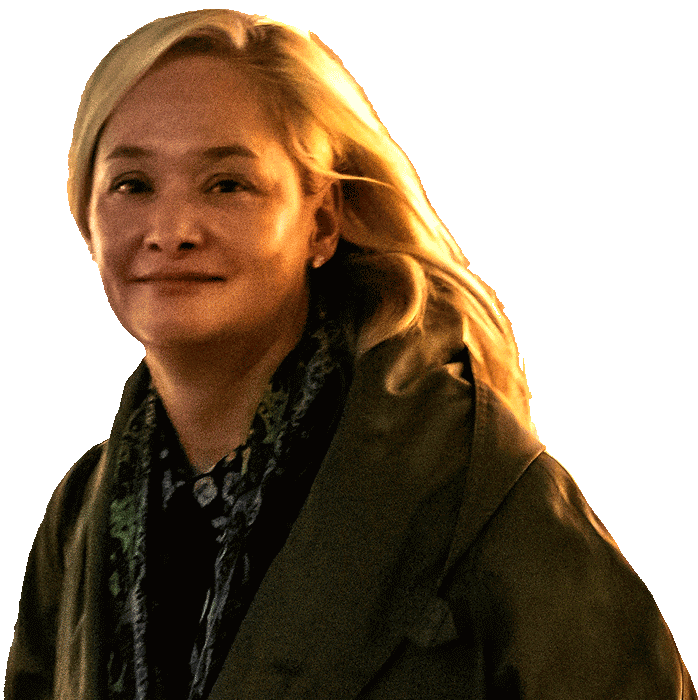 Lubov's husband Vladimir is behind an offshore company that owns this home near London's Regent's Park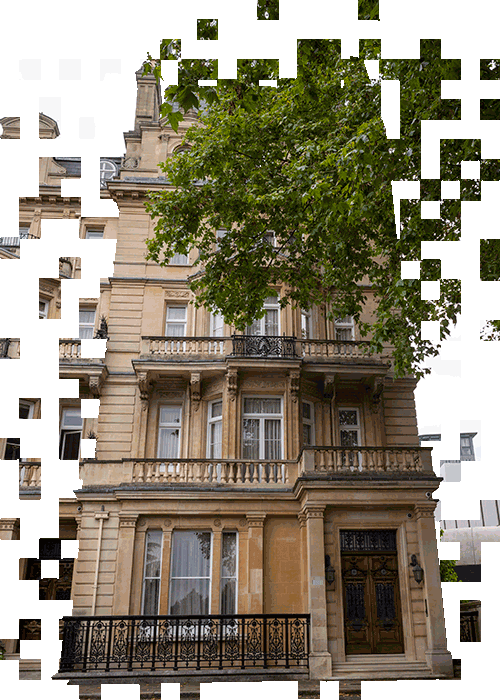 Their country estate in Oxfordshire, bought for £10m, is held via an offshore firm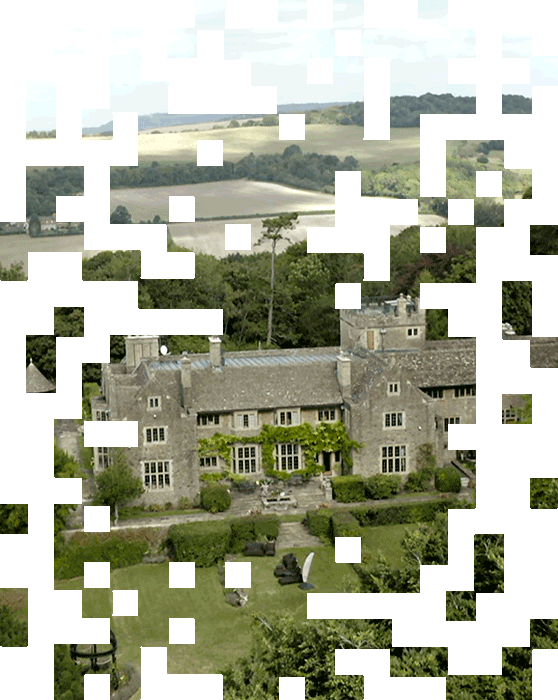 Mohammed Amersi is a prominent Tory donor, but documents reveal he was involved in one of Europe's biggest corruption scandals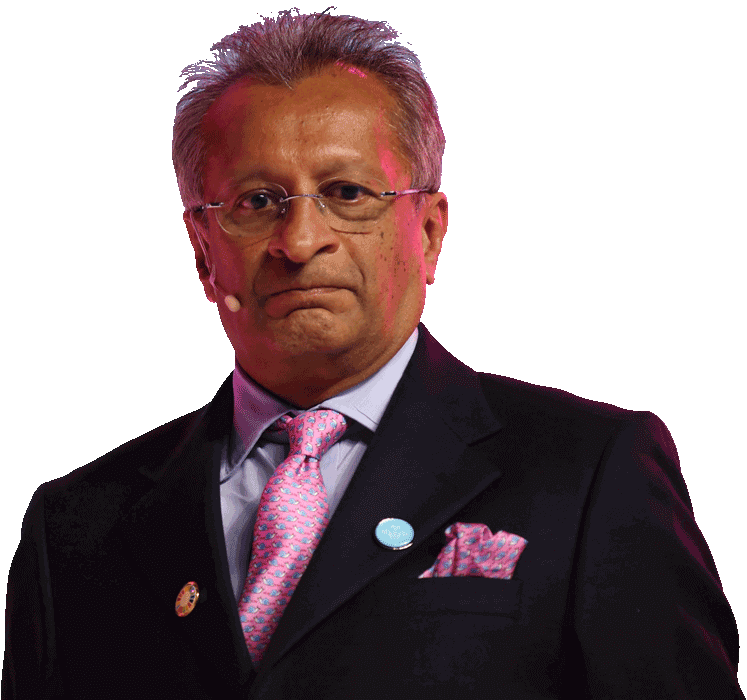 As the controller of a series of offshore companies, he owned a grand 12-bedroom, 10-bathroom country house in the Cotswolds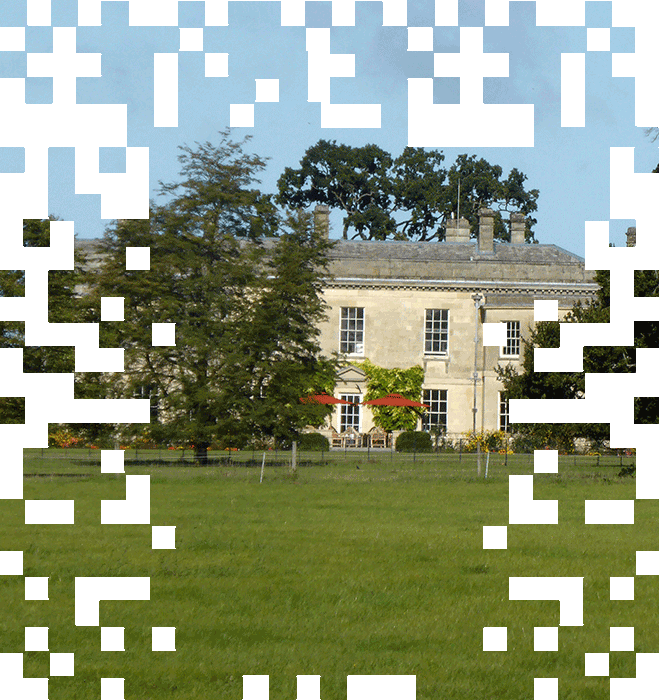 He currently owns this property in London's affluent Mayfair district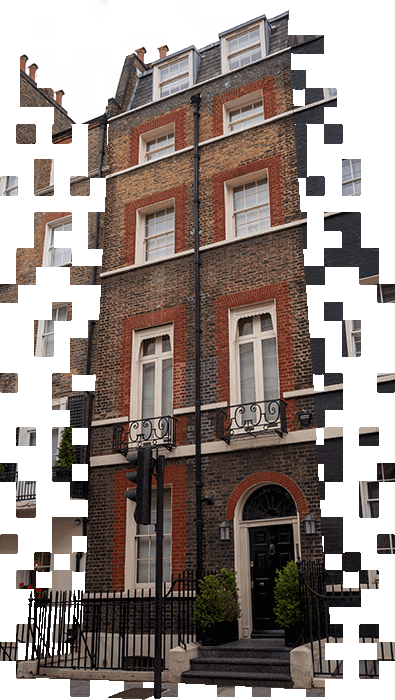 Victor Fedotov, a businessman whose companies backed 34 Conservative MPs, benefited from one of Russia's largest fraud scandals, the Pandora Papers show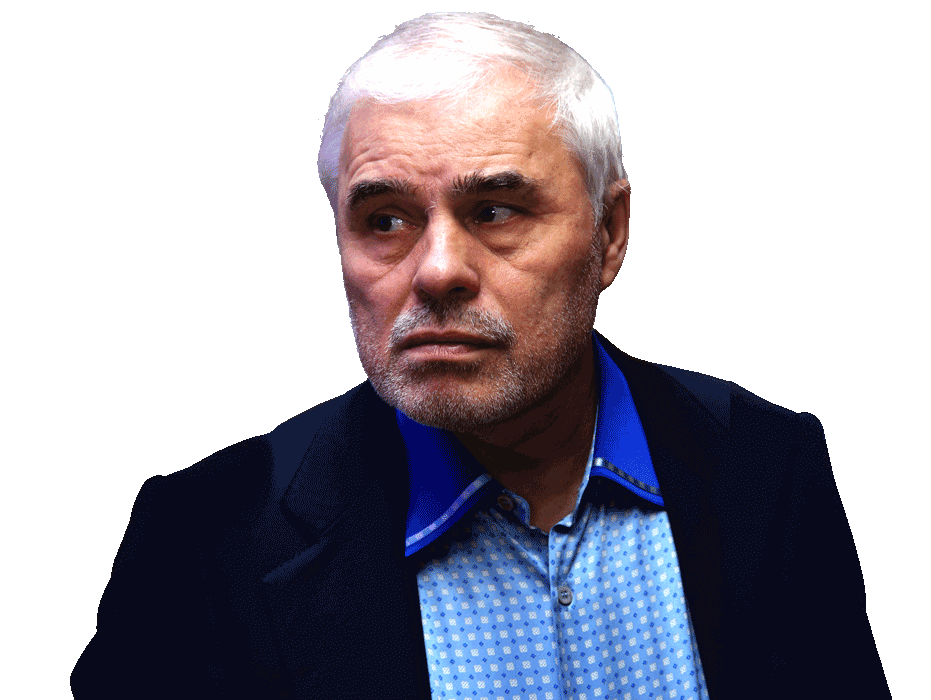 The evidence suggests money from that fraud may have been used to buy this country house in Hampshire via an offshore firm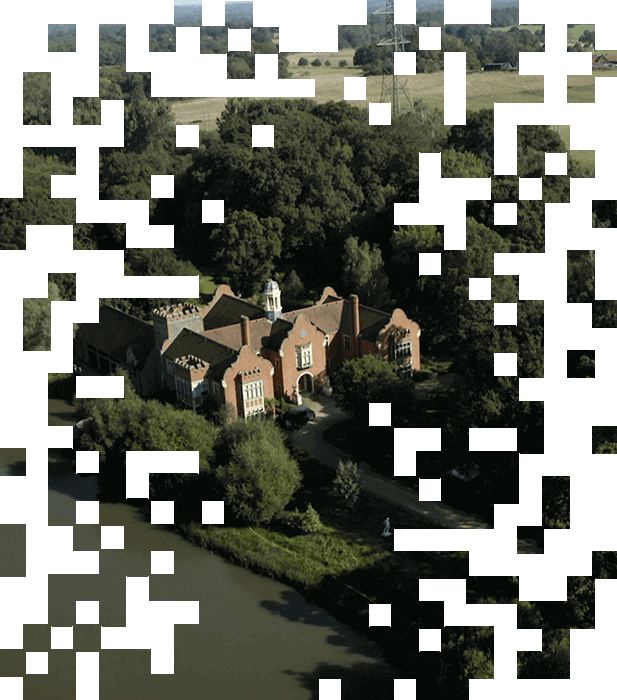 Mohammed Amersi, bought two properties using offshore companies: a Mayfair townhouse and a country home in Gloucestershire. He was revealed by Panorama to have been involved in one of Europe's biggest corruption scandals. He denies any wrongdoing.
Lubov Chernukhin has given more than £1.8m to the party since 2012. The Pandora Papers leak revealed the scale of the secret offshore wealth she shares with her husband, a former Russian minister. It includes a house near Regent's Park in London now worth about £38m, and a mansion in Oxfordshire bought for £10m. The properties were secretly acquired through a network of offshore companies. Mrs Chernukhin's lawyers say she is a British citizen and is entitled to do as she wishes with her money
Russian businessman Victor Fedotov's companies have given £900,000 to MPs. He purchased a Hampshire manor house through a network of offshore companies. Files in the Pandora Papers suggest he made millions from a project that became mired in allegations of corruption. Mr Fedotov's lawyers said "there is no evidence whatsoever" he behaved improperly.
The BBC searched for information about donors to all of the political parties among the Pandora Papers documents but the stories that emerged from the files were about Conservative donors.

The Pandora Papers is a leak of almost 12 million documents and files exposing the secret wealth and dealings of world leaders, politicians and billionaires. The data was obtained by the International Consortium of Investigative Journalists in Washington DC and has led to one of the biggest ever global investigations. More than 600 journalists from 117 countries have looked at the hidden fortunes of some of the most powerful people on the planet. BBC Panorama and the Guardian have led the investigation in the UK.
Images from: BBC, LONDON NEWS PICTURES, Central News and Shutterstock
DISCLAIMER: The Views, Comments, Opinions, Contributions and Statements made by Readers and Contributors on this platform do not necessarily represent the views or policy of Multimedia Group Limited.