Living with an invisible illness or disability can be incredibly isolating. From mental health conditions to certain chronic and autoimmune diseases, living with an illness that others can't see can lead to judgement, stigma and widespread lack of understanding.
Needless to say, that can be incredibly tough to deal with, especially when you're fighting a debilitating illness every single day.
That's exactly why 28-year-old Jessica Logan – who suffers with chronic fatigue syndrome (CFS) and inflammatory bowel disease (IBD) – wanted to launch an empowering campaign to help people overcome such stigma, whilst raising awareness of invisible illness.
"Unfortunately, many people are discriminated against and abused every single day purely because their fight isn't visible," Jessica says.
"We often hear hurtful remarks like, 'You must be faking it', or 'You're just lazy'.
It can make it hard for us to go out in public, particularly when we get shouted out for using things like disabled loos or parking. Living with an illness or disability is debilitating enough without such abuse."
That's exactly why Jessica wanted create a photoshoot where each person would write words on themselves, representing their own internal battles or abusive comments people have made about their disability.
"The aim was to help them release those negative feelings, and create awareness so that those with invisible illnesses never have to feel so alone again," she says.
So, a few months back, Jessica put a call-out for those with invisible illnesses to get in touch. Because of the Coronavirus pandemic, they had to take their own photos at home, but what resulted was an intimate, eye-opening, and incredibly moving series of photos depicting their battles.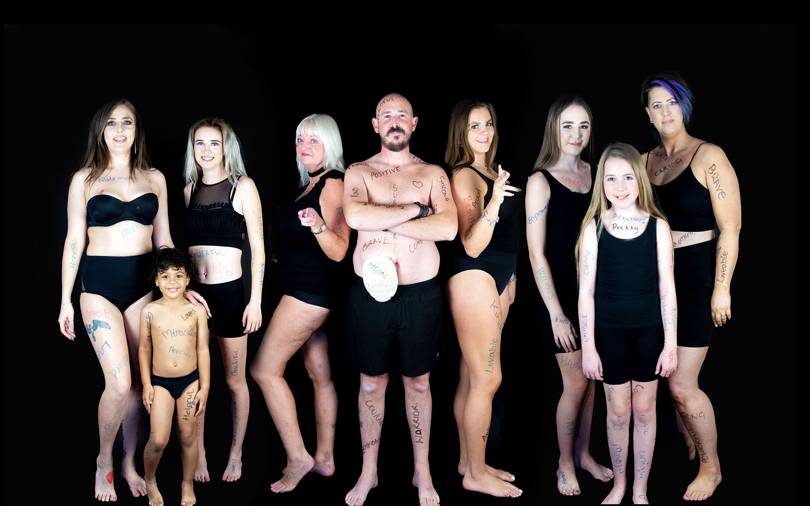 One of the participants was Ruth Spurr, 26, who lives with multiple conditions including Ehlers Danlos Syndrome (EDS), a condition affecting connective tissue that leads to unusually flexible joints and skin that stretches and breaks easily.
"My condition leaves me relying on tubes in my stomach and bowel to feed and drain, a catheter in my bladder and a central line in my heart," Ruth says. "Every day is a battle, but I'm determined to live life to the full.
I want to get our voices heard and showcase our different – but still beautiful – bodies, because 'normal' only means what we often see, and it's time that changed."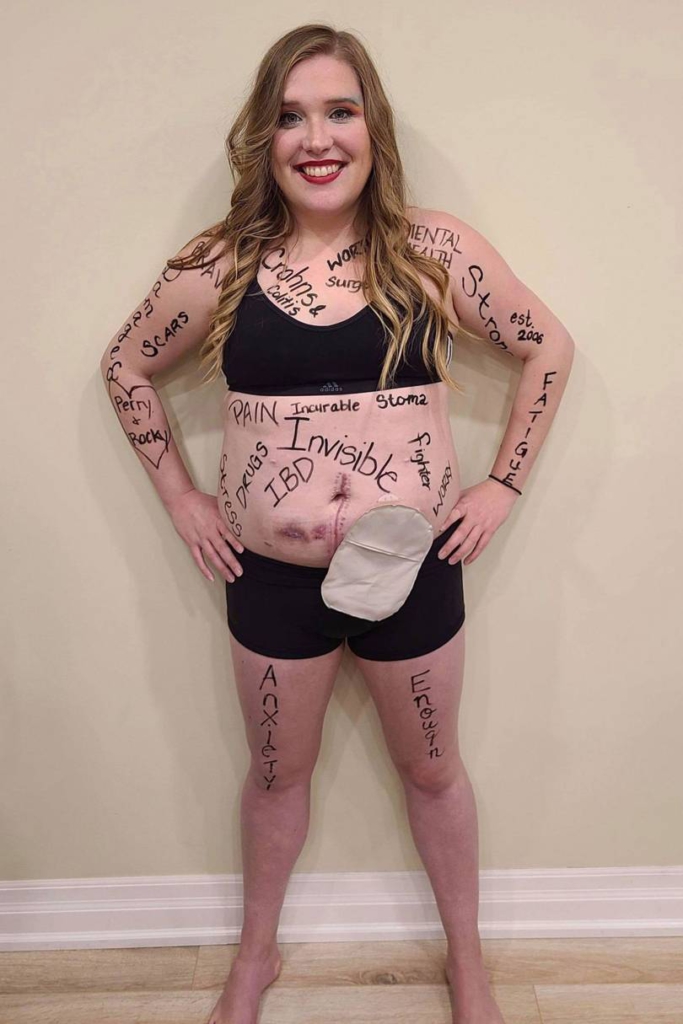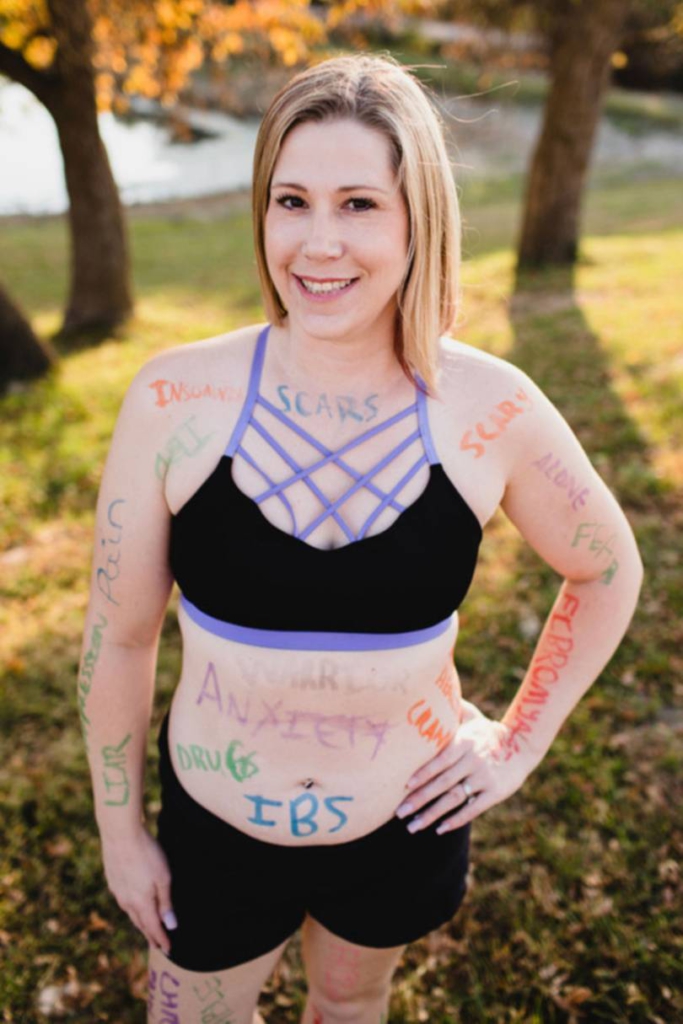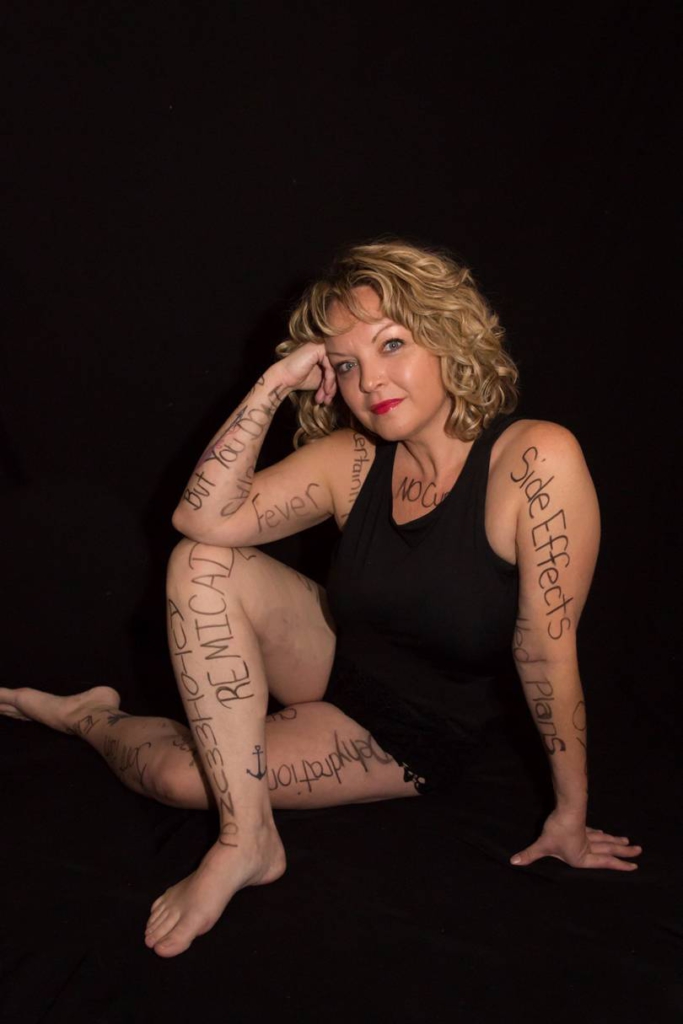 Vogue-Tessa Wadrup, 26, was diagnosed with an autoimmune disease in 2015 after a five-year battle for diagnosis, struggling to fit into select criteria and numerous hospital admissions.
"I have Behcet's Disease – a form of vasculitis – an auto-inflammatory disease," she says, "that causes inflammation on my organs such as my heart, lungs and abdominal cavity. I also suffer with rashes, arthritis, constant pain and Crohn's disease, which was diagnosed in 2019. My journey has been testing to say the least, but I've learnt to value the small things in life, appreciating each day."
With the help of Ant Bradshaw at Style, Story International Pageant Photography and Photogenic Photograph, Jessica turned the photoshoot into an awareness calendar, and so far, she's raised over £400 for 10 different charities that help those with invisible illnesses and disabilities.
To find out more and support the campaign, visit makingtheinvisiblevisible.org.uk.