Hitz FM's much-anticipated event 'Rep Ur Jersey' is underway at the Aviation Social Centre in the Greater Accra Region.
Fans of the various football clubs have shown up at the venue in their respective jerseys to entertain themselves and later watch the 2022 Champions League.
Ahead of the UCL match, are numerous games held including FIFA video game, basketball, long tennis, and the popular football gala.
A giant screen has been mounted for football enthusiasts to watch the grand finale of the UEFA Champions League match between Real Madrid and Liverpool later in the evening.
See photos and videos below: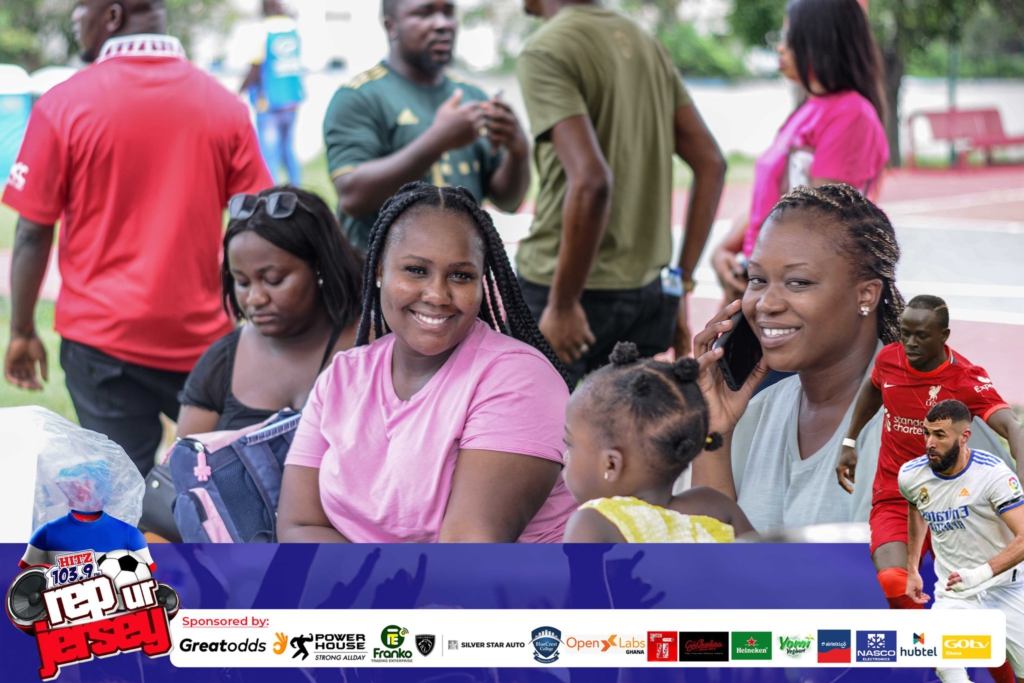 On my way to Aviation Social Centre. ❤️⚽ #HitzRepUrJersey22 pic.twitter.com/faWuXABvbp

— Roselyn K. Felli (@roselyn_felli) May 28, 2022
#TurnUpFC had a celebration ahead of their impending victory today. Will they qualify? Will they lift the trophy? Time will tell. #HitzRepUrJersey22 pic.twitter.com/CbrV8hyJWw

— Hitz 103.9 FM (@Hitz1039FM) May 28, 2022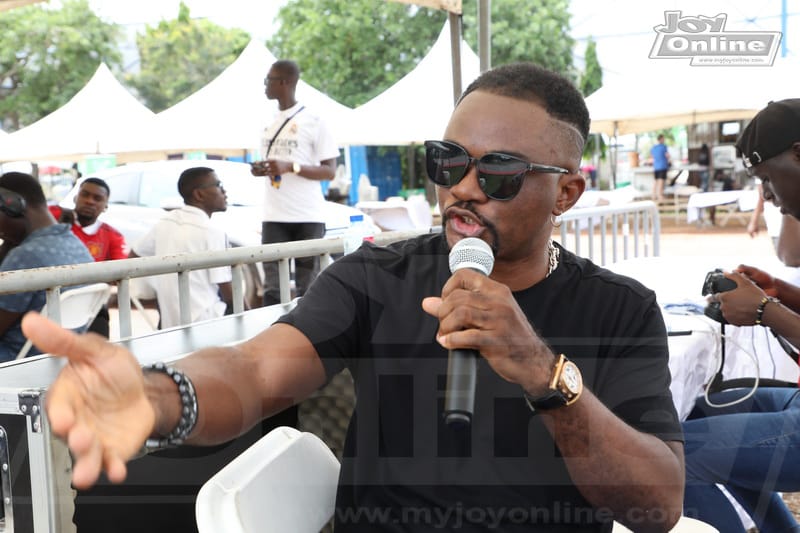 .@mrlogicmusic is "tearing" warnings to his opponents. Eii. #HitzRepUrJersey22 pic.twitter.com/7GpsIhUTkd

— Hitz 103.9 FM (@Hitz1039FM) May 28, 2022
And oh, the kids are not left out! We have something special every child that walks into the Aviation Social Centre for the #HitzRepUrJersey22 pic.twitter.com/dPAKZ9OGOH

— Hitz 103.9 FM (@Hitz1039FM) May 28, 2022
Captain of Dwɛtɛɛ FC @drpoundsgh joins the #BugaChallenge. Chale 😂😂😂 #HitzRepUrJersey22 pic.twitter.com/TT08pjryD9

— Hitz 103.9 FM (@Hitz1039FM) May 28, 2022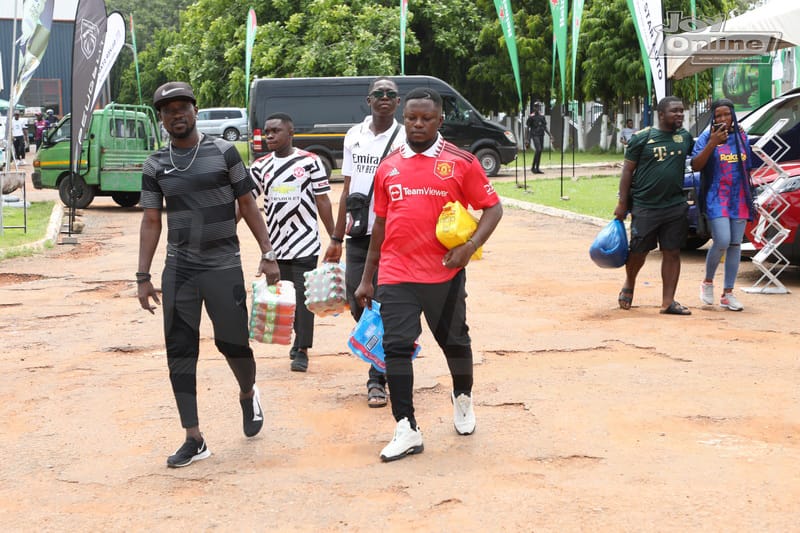 Gamers, assemble! #HitzRepUrJersey22 pic.twitter.com/79zEI442gx

— Hitz 103.9 FM (@Hitz1039FM) May 28, 2022
#TurnUpFC is representing BIG! 😂 @merquryquaye @Saminiwaa #HitzRepUrJersey22 pic.twitter.com/AP66T9iYTl

— Hitz 103.9 FM (@Hitz1039FM) May 28, 2022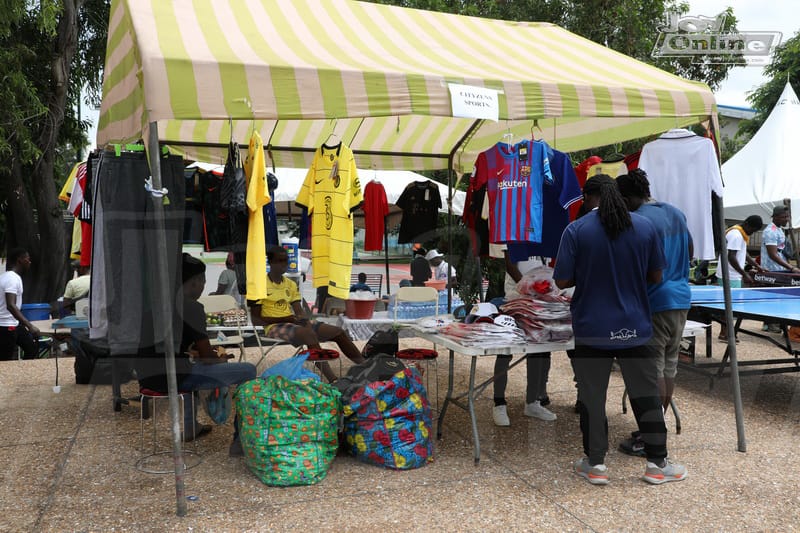 Friends of Logic are representing in full force! #HitzRepUrJersey22 pic.twitter.com/skrkXDGZ7g

— Hitz 103.9 FM (@Hitz1039FM) May 28, 2022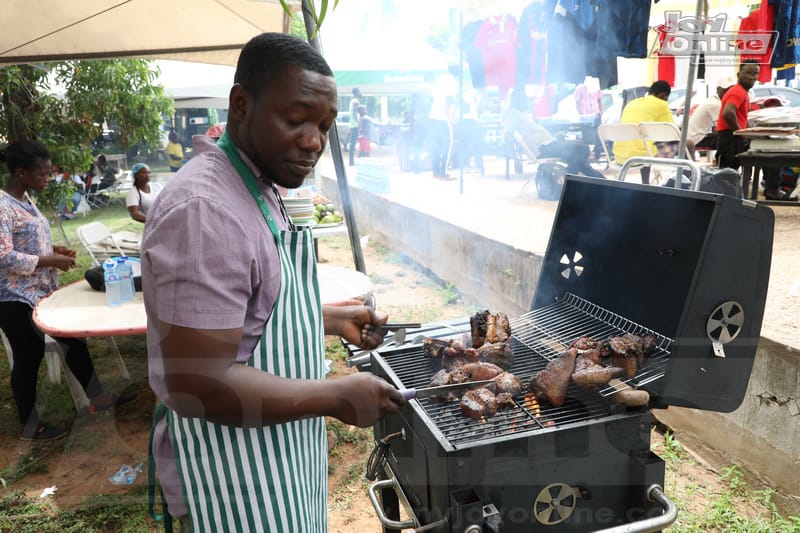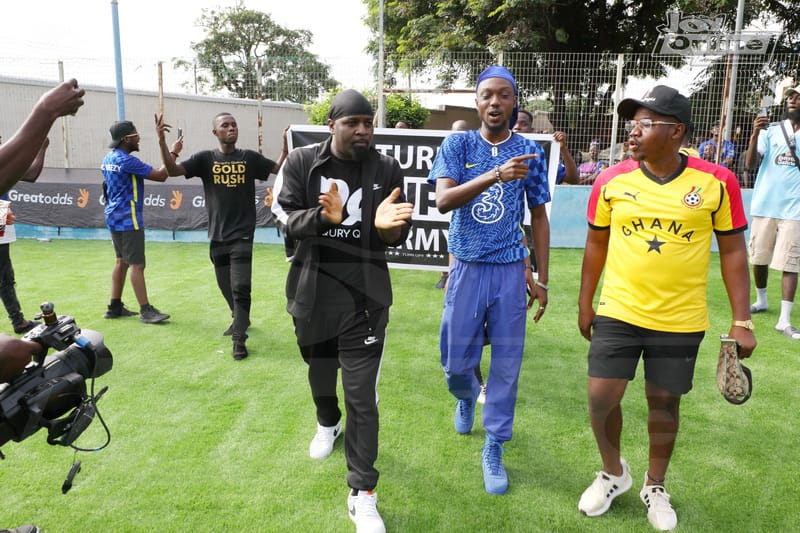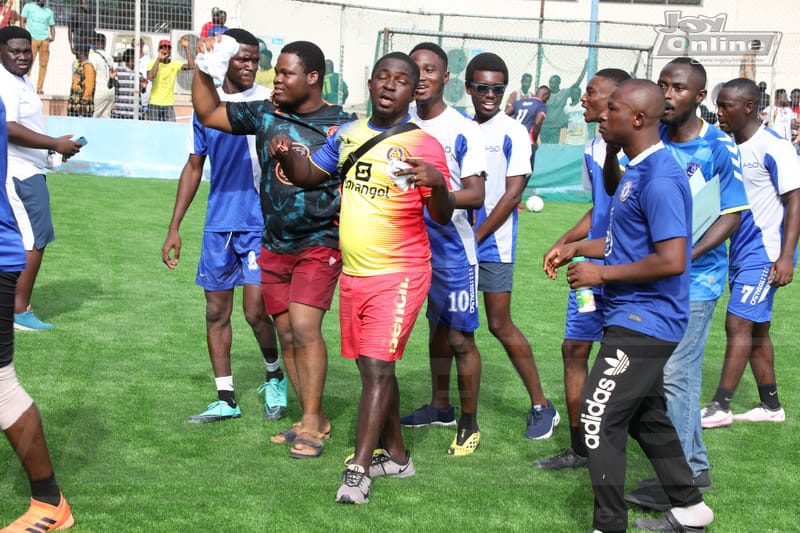 Today be today! #HitzRepUrJersey22 pic.twitter.com/Sm1LqHA4KK

— Hitz 103.9 FM (@Hitz1039FM) May 28, 2022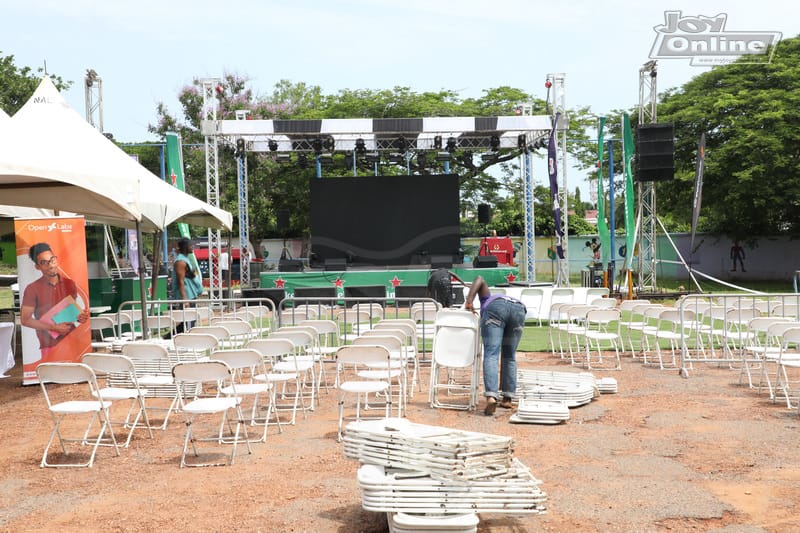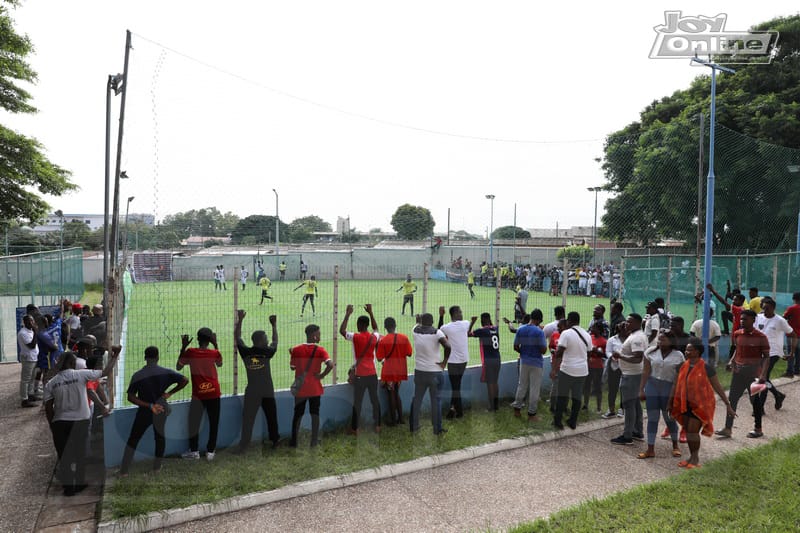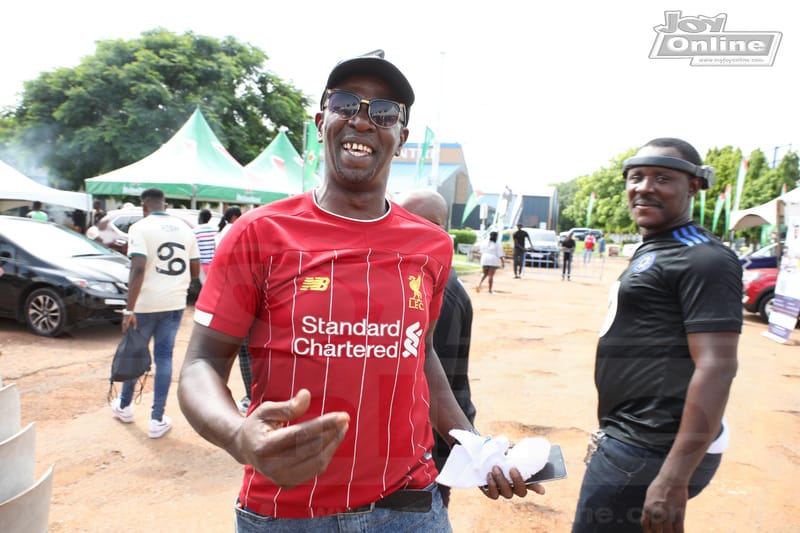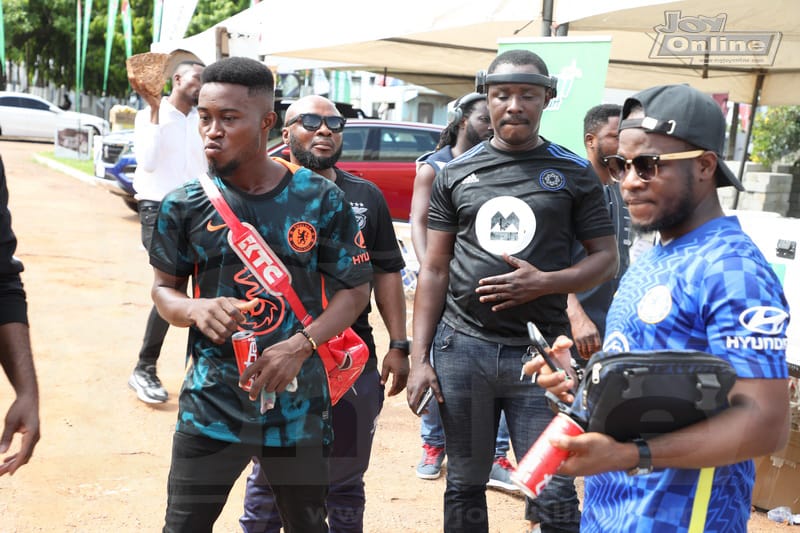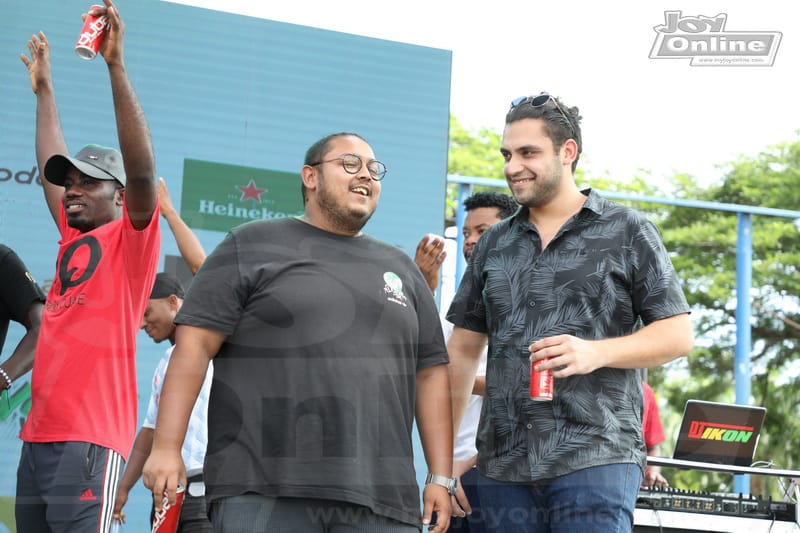 Glistening @DoreenAvio. #HitzRepUrJersey22 pic.twitter.com/3VdW8j8C9w

— Hitz 103.9 FM (@Hitz1039FM) May 28, 2022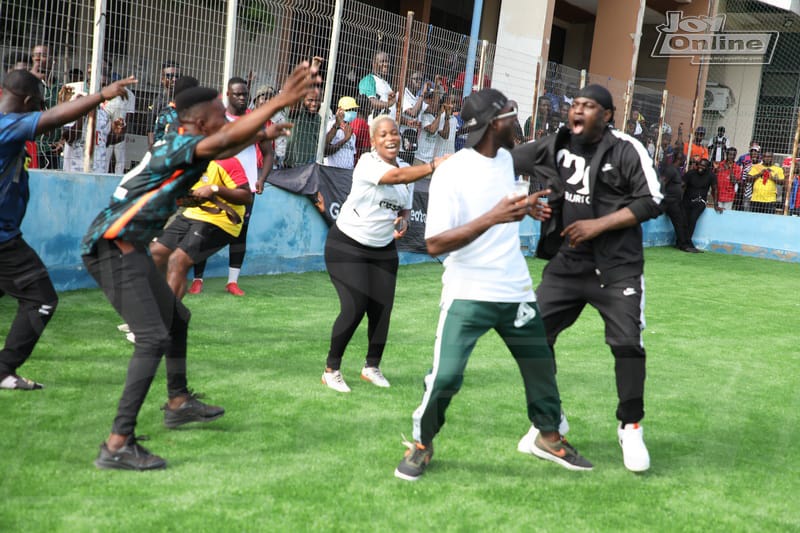 Your favorite midmorning weekend show, #MatterDey with @DoreenAvio & @MrLogicMusic, is live from the Aviation Social Centre. Tune in. You can join us at the venue for the real action. #HitzRepUrJersey22 pic.twitter.com/1oHNolwIAq

— Hitz 103.9 FM (@Hitz1039FM) May 28, 2022