JoyNews' Newsfile had its second edition of the Joy Change-Speakers Series with 10 impactful change speakers across several disciplines today.
The most authoritative news analysis Show took yet another turn on Saturday, May 21 as the carefully-selected guests delivered their 10 change statements, critical reviews and transformative solutions, all geared towards the growth of the country.
Guests who honoured the Show were Brigitte Dzogbenuku, Executive Director of Mentoring Women Ghana; Dr Kwame Akuffo Anoff-Ntow, Communications Scholar and Consultant; Nana Kofi Acquah, Documentary Photographer; Dr Abu Sakara Foster, Chairman of the Sakfos Holdings Limited, and Affi Agbenyo, a Gender Activist.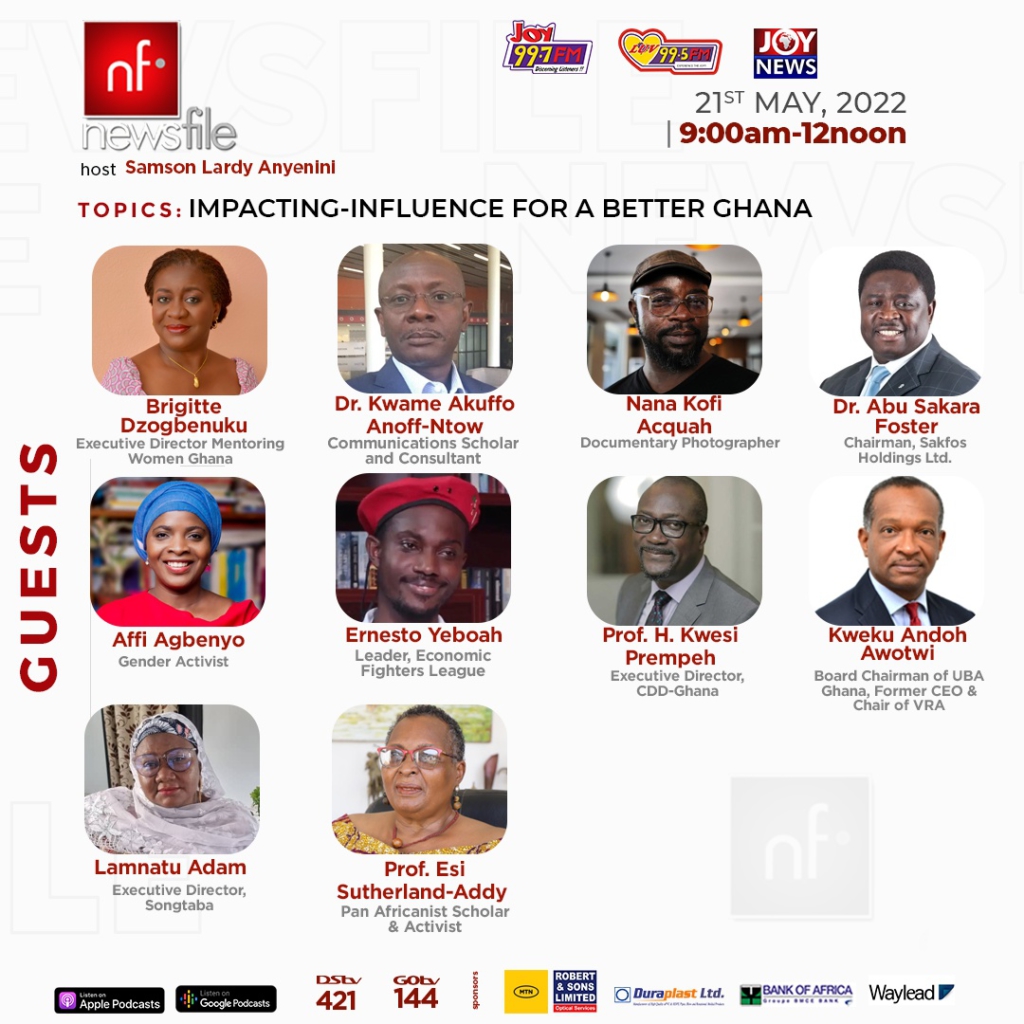 Others were Ernesto Yeboah, Leader of the Economic Fighters' League; Prof H. Kwesi Prempeh, Executive Director of CDD-Ghana; Kweku Andoh Awotwi, Board Chairman of UBA Ghana and Former CEO and Chair of the Volta River Authority (VRA); Lamnatu Adam, Executive Director of Songtaba and Prof Esi Sutherland-Addy, Pan Africanist Scholar and Activist.