A cashew nut merchant in the Bono regional town of Wenchi, Thomas Gally, has stated that the existing poor or low pricing regime for cashew is negatively affecting production of the cash crop.
"Conditions of cashew farmers have worsened as the result of the absence of a pricing regime and the role of intermediaries for the non-traditional export product," he observed in an exclusive interview with JoyNews.
He said even though President Akufo-Addo last year inaugurated the Tree Crops Development Authority (TCDA) that seeks to develop and promote tree crops other than cocoa to diversify the country's agriculture, much has not been heard about their operations in connection with price-fixing for raw cashew nuts.
 Mr Gally who also owns about 20 acres of cashew farm consequently entreated the TCDA to step up in fixing the price for raw cashew nuts to ensure all players in the value chain break even.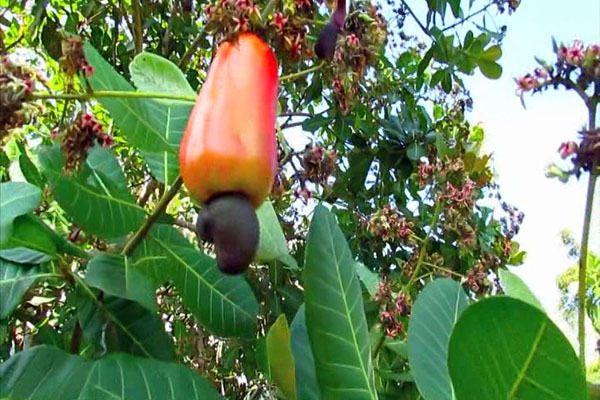 "I think the TCDA should come out and let the public know the steps they have taken so far towards getting a standadise pricing system for raw cashew nuts.
As it stands, only the executives of the various groupings in the cashew value chain are aware of one or two meetings that have gone on the get a fixed price for the commodity, we need to know," he demanded.
According to Mr Gally, the Bono East, Bono and the Ahafo regions are replete with cashew plantations, but the prevailing situation is affecting farmers' as well as other actors along the cashew value chain.
He explained that one area in the cashew value chain that remains underutilised is processing, where access to raw cashew nuts for processing has been the main challenge for the processing companies.
The cashew nut merchant further noted that foreigners always flood the local market, creating unhealthy competition to push the price of raw nuts up to the disadvantage of processors.
The situation he said has forced some of the companies to halt business, while the rest operate below their installed capacities.
"I believe the absence of a national policy on cashew is the major bane of the industry so I anticipate that the TCDA will help develop such a specific policy for the sector to thrive," Mr Gally indicated.