On 8th March 2023, when President Akufo-Addo appeared before Parliament to deliver the State of the Nation Address (SONA), he rehashed an old claim he had told the House on 20th February 2020.
According to the President, his administration had turned around the fortunes of the economy and GDP growth rate was heading north relative to what was bequeathed to him in 2016 by the erstwhile Mahama administration.
What the President said
"Our economic growth has rebounded to place Ghana among the fastest growing economies in the world for three years in a row at an annual average of 7%, up from 3.4% in 2016, the lowest in nearly three decades."
JoyNews' Research Desk has fact-checked what the President said and finds a portion to be completely false.
First, let's break down what the President said into two separate claims.
CLAIM 1: First, the President stated that Ghana's economy in the first three years of his regime [2017, 2018 & 2019] had an annual average growth rate of 7% up from 3.4% in 2016.
VERDICT: This is TRUE! According to the World Bank data on GDP growth, Ghana's GDP expanded on average 7% per year from 2017 to 2019 up from 3.4% recorded in 2016. In fact, the country's growth rates spanning 2017 to 2019 were 8.1%, 6.2% and 6.5% respectively, translating into an average of 6.933% which is approximately 7%.
CLAIM 2: Tied to CLAIM 1 was the assertion that the 3.4% growth rate recorded in 2016 is the lowest in nearly three decades!
VERDICT: This is completely FALSE because both the World Bank data on GDP growth rate and the Ghana Statistical Service national account data on Ghana's annual GDP put growth rates for 2015 and 2014 at 2.1% and 2.9% respectively making them significantly lower than that of 2016.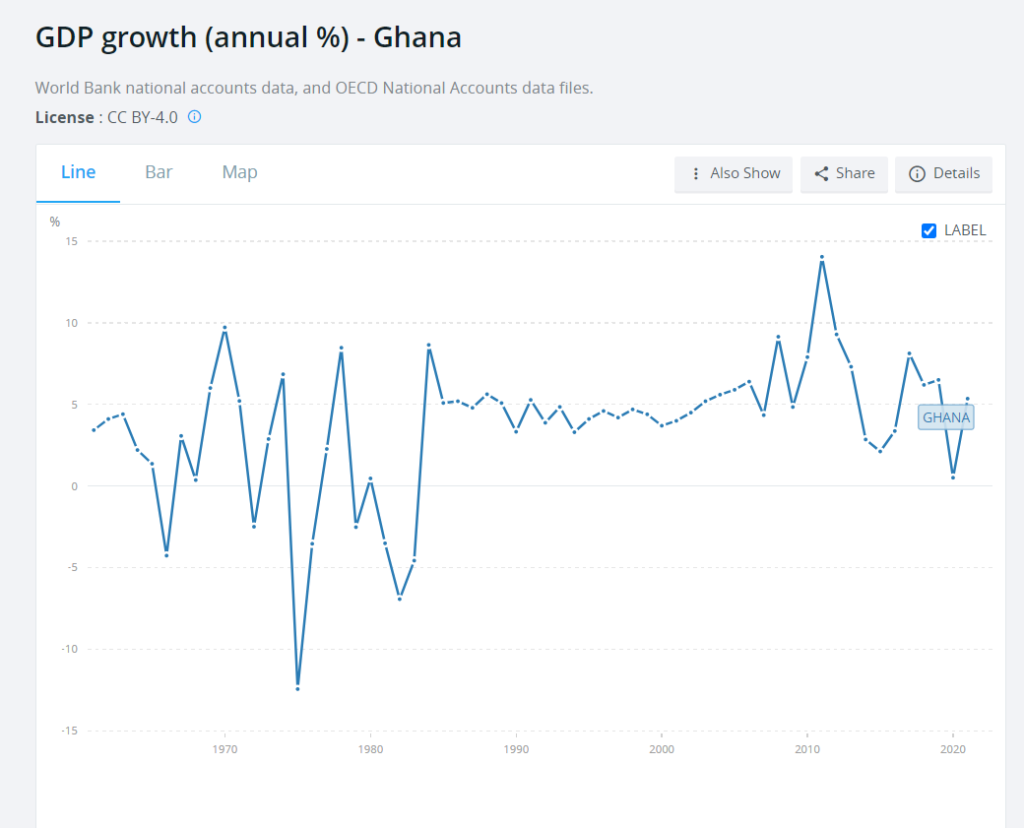 Click here for data on GDP growth (annual %) – Ghana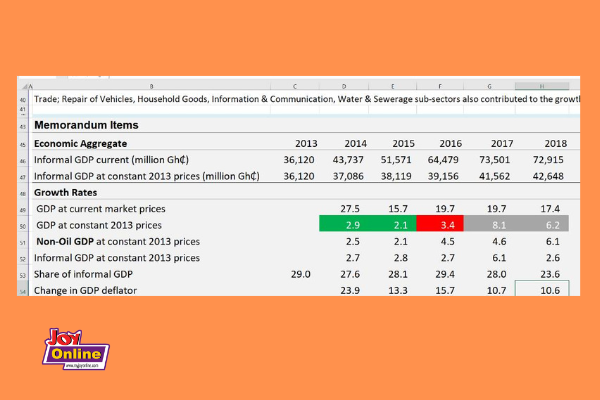 Source: Ghana Statistical Service
DISCLAIMER: The Views, Comments, Opinions, Contributions and Statements made by Readers and Contributors on this platform do not necessarily represent the views or policy of Multimedia Group Limited.