Schools typically have one headmaster but in Nkenkan D.A primary and JHS in the Aowin Municipality of the Western-North Region, there are two – Felicia Takyi and the rain.
Each year, Mrs Takyi runs the school for some seven months and the other headmaster – the merciless rains – takes over the rest of the season.
"When it rains, we have to close, we can't teach anything," she spoke of the tyrannical weather.
This is because the school is under a tree.
The blackboard is crucified between the two trunks and the students, over a dozen, who have to constantly divide their concentration between the teacher and the distractions from passers-by.
"Anything passing by the students' attention will be drawn to that particular thing," a teacher told JoyNews.
These pupils are being taught to compete with elite systems of education in big cities for a place in secondary school, for a place in future – a place in a knowledge-based, skill-driven globalised world.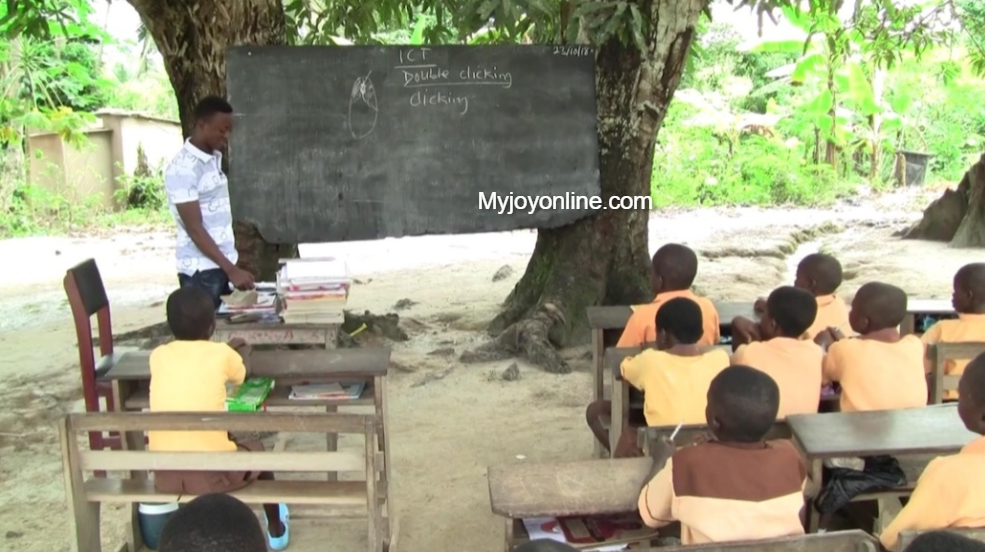 Today, I joined the ICT class. It can easily pass as a kindergarten drawing session.
The teacher draws and shades a mouse, challenging the imagination of the students to make what they think of it.
In big cities where electronic waste chokes the environment, these pupils do not even have the benefit of a broken-down computer system as an aid.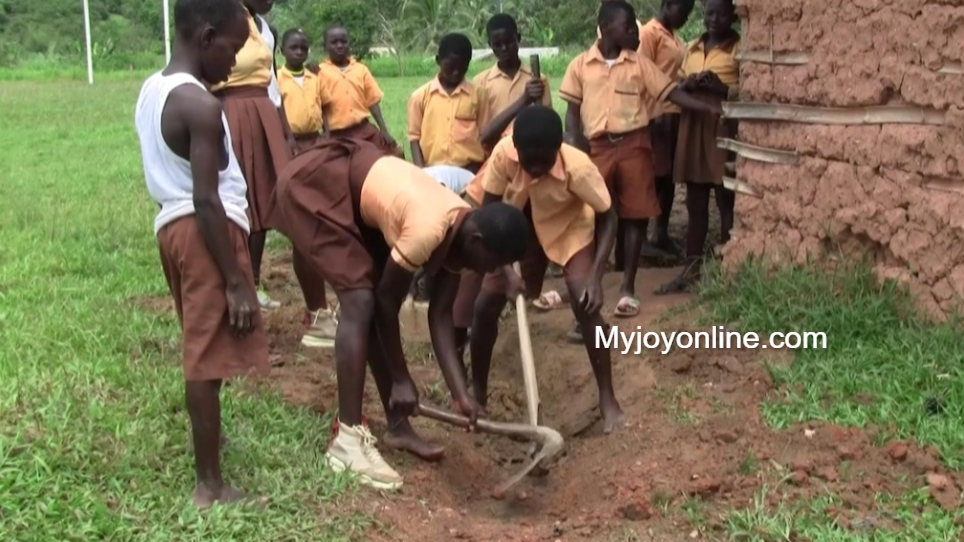 In this farming community, the students may easily identify a hoe is. But identifying a CPU may be too much to ask from Aowin.
"I feel sad," a Primary 4 pupil told JoyNews.
He strings his English sentences together carefully, even cautiously until after a few stutters. He switched to the local Fante language to help him make his point faster and better. It did.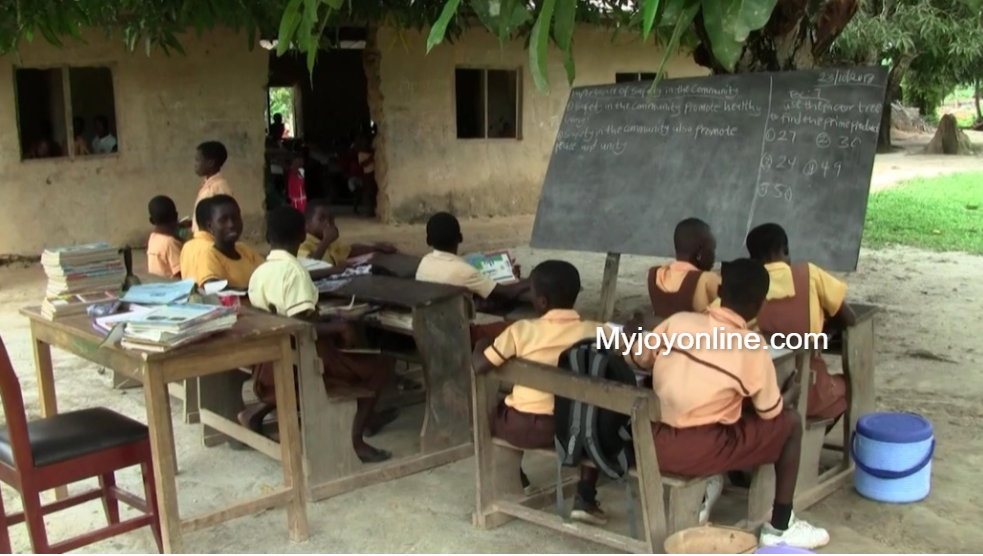 It didn't use to be this way. A few meters away, a school block sits inglorious, in ruins.  The roof is irredeemably perforated to live up to its task of shielding the pupils from bad weather.
The once cemented floors are now dug-outs and receptacles for small pools when it rains. Crevices in the walls are home for geckos, insects and the doorway have no door.
"Yesterday were we here. We saw a scorpion. It came to our class," she said.