The Ministry of Sanitation and Water Resources has urged journalists to continue raising concerns in the sector in order to find a suitable solution.
The Ministry says critical reporting on water and sanitation issues by journalists will significantly boost its efforts and that "we are prepared to listen and together chart a path that will make the Greater Accra Metropolitan Area (GAMA) Sanitation and Water Project and sanitation in Ghana take its rightful course."
Noah Tumfo, the Ministry's Chief Director, told journalists at the GAMA/ GKMA Media Partners Meeting/ Engagement and Training Workshop at the Aqua Safari resort in Ada in the Greater Accra Region that the Ministry will continue to collaborate effectively with them.
"We rely on you heavily to continue to help us in the behavioral change towards sustainable national sanitation".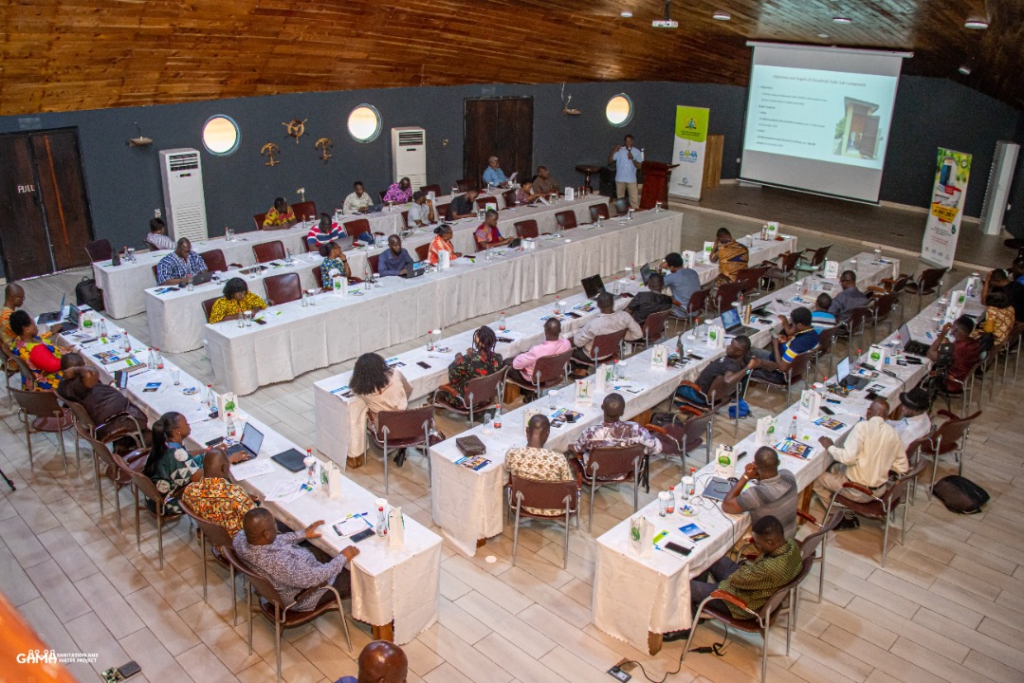 Attaining SDG 6 of "Ensuring the availability and sustainable management of water and sanitation for all" is critical to the success of many other SDGs. Covid-19 has focused attention on water, sanitation, and hygiene (WASH), which has received unprecedented attention since the pandemic's inception.
The country's water and sanitation sectors are still facing enormous pressing challenges, necessitating collaborative efforts to address, to achieve goal 6 of the SDGs.
With less than eight years to go, Ghanaian households still lack access to improved household and public toilets, as well as safe drinking water, with only 60% of the country's 8.4 million households having toilet facilities.
This means that more than five million people, or 17.7 percent of 1.6 million households, practice Open Defecation (ODF), which is most common in rural areas.
The Chief Director applauded the media for recognizing the Ministry's efforts to reduce open defecation in the country by advocating for household toilets.
Mr. Tumfo is optimistic that by extending the Greater Accra Metropolitan Area (GAMA) Sanitation Project to eight MMDAs in the Greater Kumasi Metropolitan Area (GKMA) in the Ashanti Region, open defecation in the country will be significantly reduced.
DISCLAIMER: The Views, Comments, Opinions, Contributions and Statements made by Readers and Contributors on this platform do not necessarily represent the views or policy of Multimedia Group Limited.