The Methodist Bishop of Accra, Rt. Rev. K. Osabutey has eulogised the founder former President Jerry John Rawlings describing him a sinner who took risks in order to right the wrongs of the society in a regime he led.
He said Ghanaians must be thankful to God for the governance system the dictator turned democrat initiated.
The man of God said the democracy we "all are enjoying" is the fruit of Mr Rawlings' efforts and "there is much more to be done to improve it"
"Jerry was a sinner who took a risk to attempt to right the wrongs of society as he perceived them. Being a sinner then, one can understand and forgive those excesses of a regime he led.
"As we reflect on his life and legacy, we should at least be thankful to God for the governance system we now all are enjoying," he added.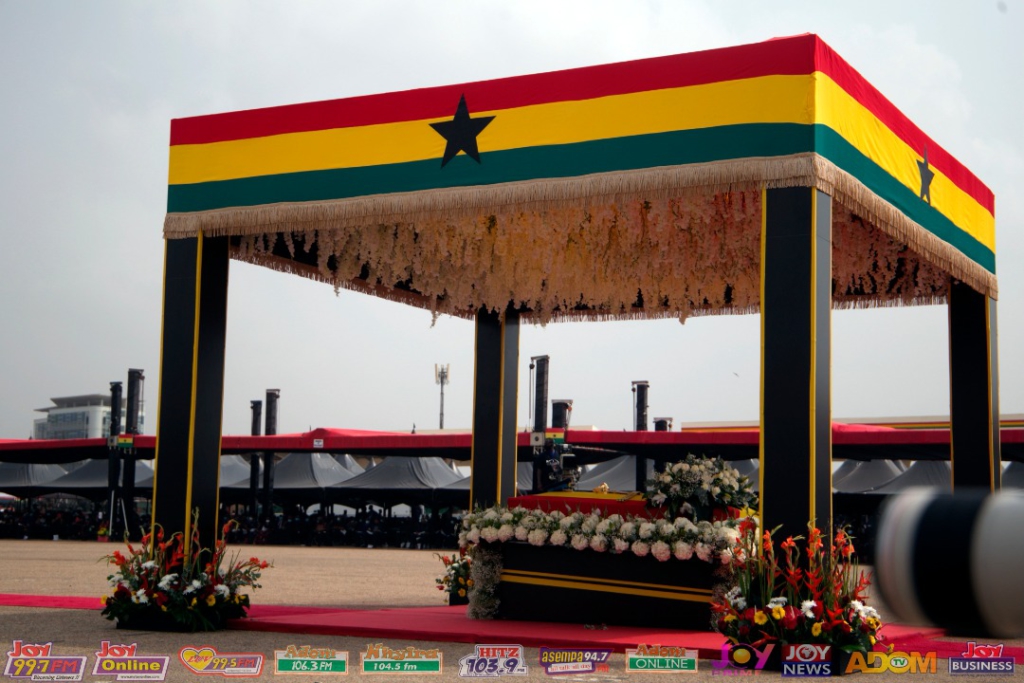 Quoting the words of Professor Nana Kodua to reinforce his point, the Rev minister stated, "Rawlings came to the job a neophyte but learned the act of leading at one level and governed. Neither weakening his grip on power nor scared of criticism for his ability to follow through."
Speaking at the state funeral of the late statesman, he said Rawlings was a man with a world view of what politics was and could be as well as its relevance to the people.
According to Rt. Rev. K. Osabutey, the broad vision of Rawlings during his time as leader of the country was that "Whatever form of government we adopt as a people to suit our peculiar circumstances, our basic tenet is our common yearn and concern for every individual."
Quoting former President Rawlings, he said, "And for politics, whatever its colour, must be an avenue to serve our people."
Rt. Rev. K. Osabutey said the late statesman served Ghana with all he had and gave away what he could with all his faults and good deeds.
He, therefore, used the platform to advise the living to do same.
"Death is the experience of the living, Papa J with all his faults has served his generation, for those of us living, we have been exposed in this sermon," he stated.
DISCLAIMER: The Views, Comments, Opinions, Contributions and Statements made by Readers and Contributors on this platform do not necessarily represent the views or policy of Multimedia Group Limited.