Gwyneth Paltrow was "distracted" when she crashed into a retired eye doctor on a ski slope, inflicting brain damage and breaking his ribs, a court heard.
A lawyer for Terry Sanderson told the jury in Utah that the Hollywood actress's "reckless" actions had caused the collision on a slope in 2016.
Ms Paltrow has countersued. Her lawyer said the crash was Mr Sanderson's fault and his claims are "utter BS".
Mr Sanderson, 76, is seeking damages of $300,000 (£245,000).
He dropped a previous claim for $3.1m.
The 50-year-old Oscar winner's counterclaim seeks $1 in damages, plus legal fees.
The actress-turned-lifestyle-influencer sat impassively in court during opening statements on the first day of the trial in a Park City court on Tuesday.
The incident occurred in February 2016 on the beginners' slope at the Deer Valley resort where Ms Paltrow was skiing with her family.
She and her children are expected to testify.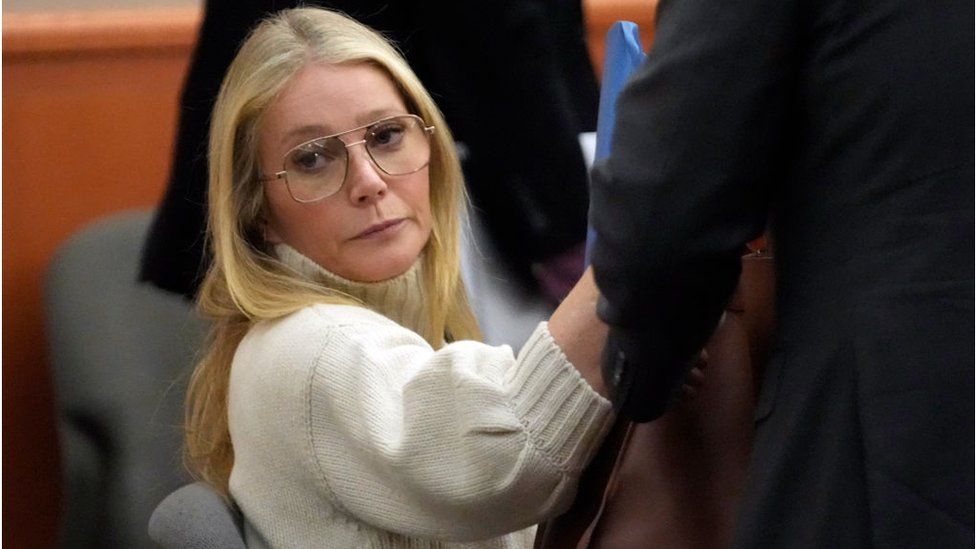 "Distracted skiers cause crashes," said Mr Sanderson's attorney, Lawrence Buhler.
"She knew that skiing that way, blindly skiing down a mountain while looking up and to the side, was reckless; she knew that continuing to ski that way… she would crash into somebody below her."
Mr Buhler said Ms Paltrow crashed into his client and then quickly skied away, leaving him prone and unconscious without calling for help or checking to make sure he was OK.
"Before this crash, Terry was a charming, outgoing, gregarious person," Mr Sanderson's lawyer said.
"He was living a full life, travelling the world – doing everything possible to enjoy his life and guard his health. But after the crash, he's no longer charming."
Steve Owens, Ms Paltrow's lawyer, dismissed Mr Sanderson's claims as "utter BS".
He told the jury his client had just begun descending the slope when a pair of skis suddenly appeared between her legs and a man collided into her back.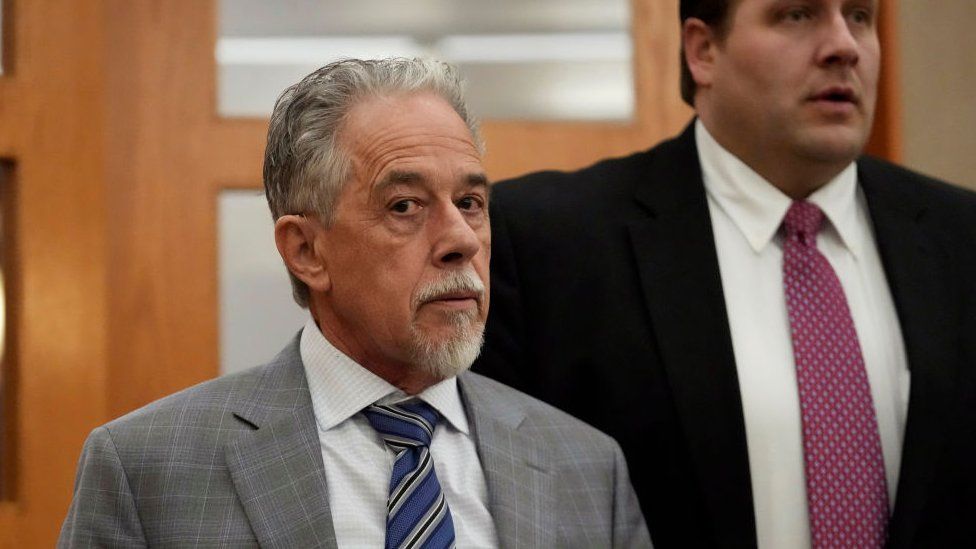 Ms Paltrow's lawyer argued that Mr Sanderson, who suffers from vision and hearing loss as a result of a previous stroke, may not have seen the actress before he collided with her.
Mr Owens said his client initially suspected she was being assaulted and was so shaken by the incident she chose not to ski for the rest of the day.
"She may have sworn at him. It rattled her and it physically hurt her," he said.
The case appears to hinge on which skier – Ms Paltrow or Mr Sanderson – was uphill at the time of the accident. According to Deer Valley safety policies, skiers "ahead or downhill of you have the right of way. You must avoid them."
Craig Ramon, who is a friend of Mr Sanderson, was the first witness to take the stand in the case.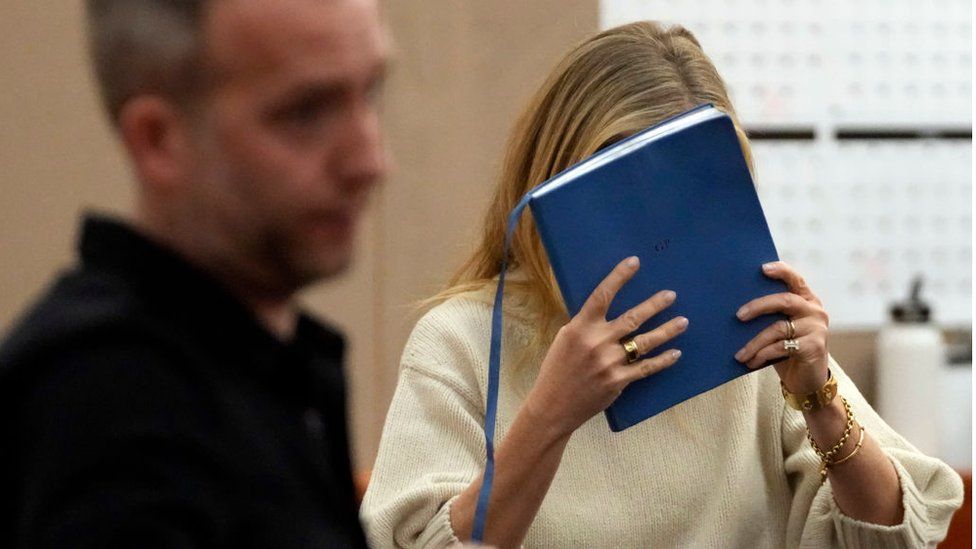 He testified that he heard a scream and turned his head to see Ms Paltrow crash into Mr Sanderson.
But on cross-examination, Ms Paltrow's lawyers noted that Mr Ramon is colour-blind, arguing he could not have distinguished which skier caused the crash from his or her clothing alone.
Ms Paltrow's lawyers allege that GoPro footage and a social media post that corroborate her version of events have "disappeared".
The original claim, filed in 2019, said: "This case involves a hit-and-run ski crash at Deer Valley, Utah, where defendant Gwyneth Paltrow skied out of control and hit the back of Terry Sanderson, another skier, who was downhill, knocking him down hard, knocking him out, and causing a brain injury, four broken ribs and other serious injuries."
The proceedings are scheduled to last for eight days.
DISCLAIMER: The Views, Comments, Opinions, Contributions and Statements made by Readers and Contributors on this platform do not necessarily represent the views or policy of Multimedia Group Limited.