Former President John Mahama has yet again urged President Akufo-Addo to reduce the size of his government to "reflect the necessities of the time and the need for modesty and prudence."
According to him, President Akufo-Addo has been inconsiderate in keeping a large government, a situation that has contributed largely to the country's "excessive public expenditure."
Addressing the nation at a public lecture on Thursday, October 27, the 2020 flagbearer of the National Democratic Congress (NDC) called on the President to cut down the number of his ministers to below 65.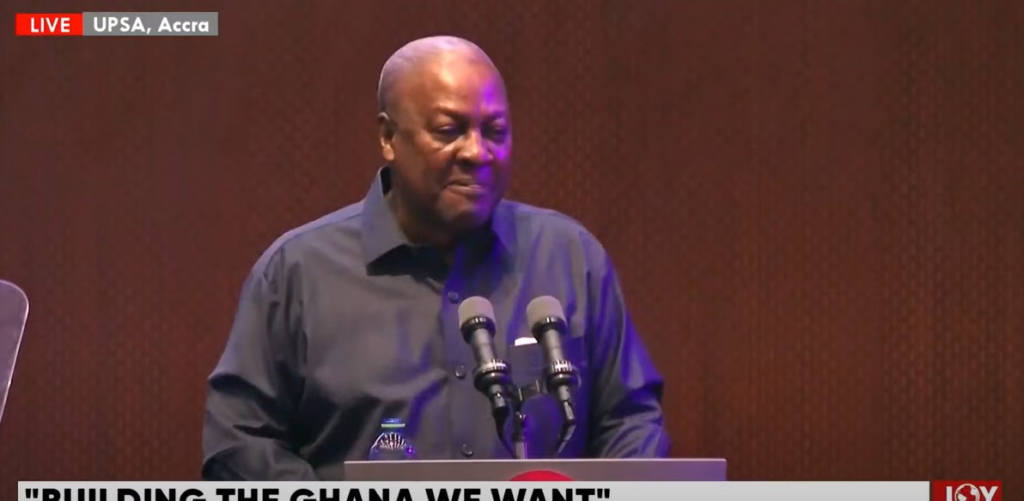 "A big contributor to the excessive public expenditure is the sheer size of the government. President Akufo-Addo has been particularly irresponsible in keeping a needlessly large government. At a point, we had over 120 ministers in his government with hundreds of political appointees at the presidency and others attached to ministries and state organizations.
While the President has cut down this number, there is still room for a further reduction, including merging some ministers to reduce expenditure and cut down the number of ministers to below 65," he stated.
Expenditure
Mr. Mahama also entreated government to bring the country's public expenditure within acceptable limits.
He observed that the 30% cut in expenditure across board, which was announced by the Finance Minister, was ineffective.
As a result, he noted that some austerity measures ought to be taken to ensure that "the reckless and frivolous spending of our scarce national resources" is checked properly.
The former President said, "It is simply not possible to live beyond our means and avoid the kind of economic turmoil we are in today. A fundamental principle in economic management is fiscal discipline even in times of crisis."
"Drastic action must, therefore, be taken to reverse the cycle and bring public expenditure within acceptable and prudent limits. Government would have to cut expenditure by up to 4% of GDP to create the fiscal space desired to get us out of this economic crisis."
Read his full speech below:
DISCLAIMER: The Views, Comments, Opinions, Contributions and Statements made by Readers and Contributors on this platform do not necessarily represent the views or policy of Multimedia Group Limited.