Some affected residents, including families in Ashalaja, one of the communities in Weija-Gbawe municipality, which were flooded as a result of spillage of water from the Weija Dam say they now have to sleep in kiosks.
According to them, they have to contend with this situation until the water recedes.
"Now, I sleep in my wife's container together with her and our children. From the way the level is, it is not possible we can sleep in there until after one week from today," one of the victims, John, told JoyNews.
Hundreds of persons living in the Weija-Gbawe municipality were forced to spend the night outside their homes after water levels there rose to deadly heights.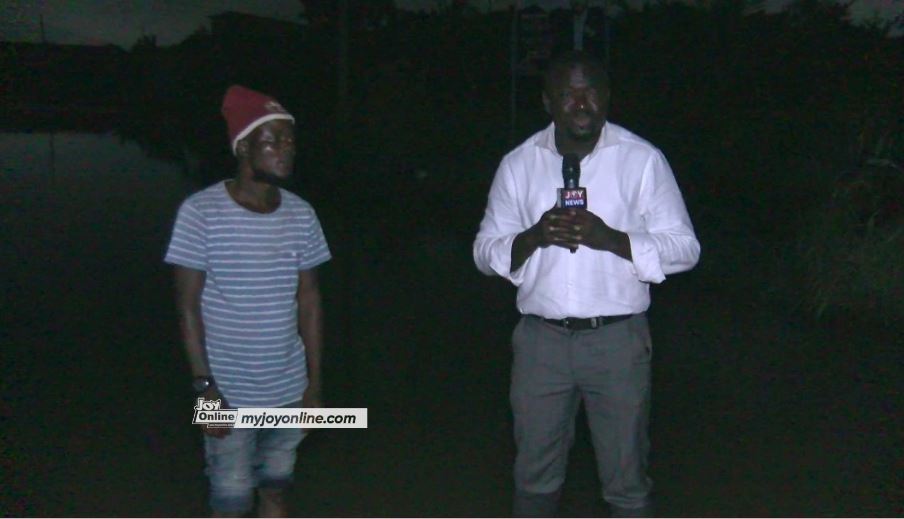 Security agencies worked throughout the night in the dark to rescue persons trapped in their homes as the affected communities have been without power for close to 24 hours.
In Ashalaja, a good number of affected people have had to pass the night in kiosks outside of their homes.
Speaking to JoyNews on Tuesday night, John recounted how difficult it has been for him and his family.
"It was a very difficult period. We really suffered, because there was no help coming from anywhere. The way people were packing out of their homes, it looked as though we were in a war zone; people were carrying their belongings including mattresses and moving through the flood," he said.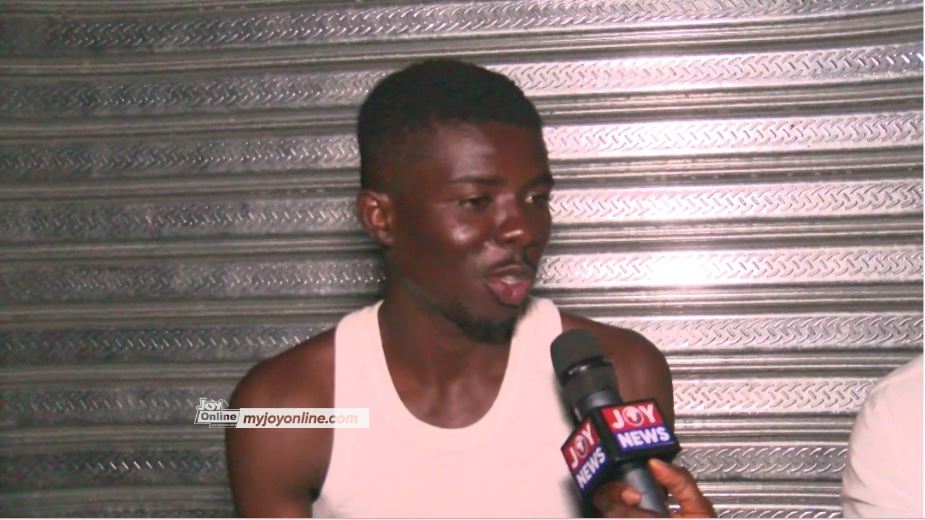 John said the National Disaster Management Organisation (NADMO) after coming to rescue them from their houses, provided a pack of kenkey and fish to the survivors.
"NADMO came on Tuesday morning to give one kenkey and fish each to affected persons and promised to be back again, but we have waited for them till now (evening), but nobody is showing up," he uttered.
Another victim, Serwaa, said she's surprised about the current situation because it has never happened.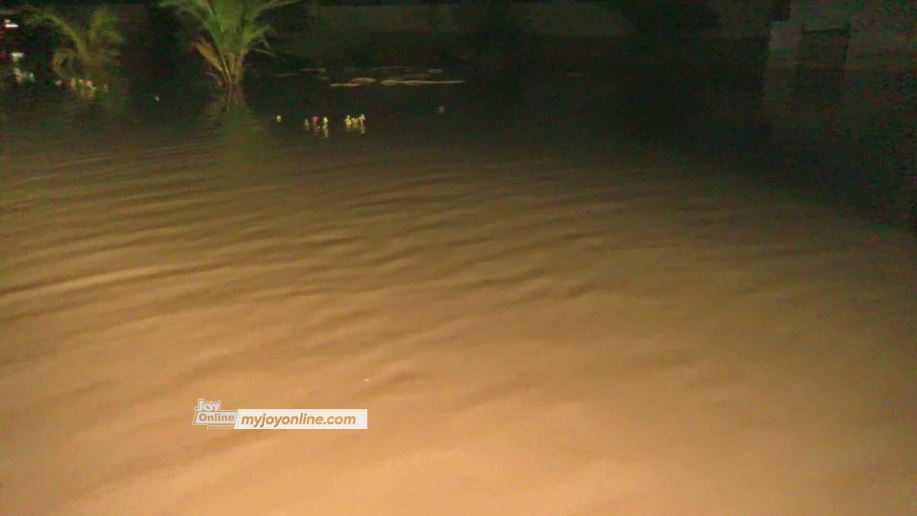 "Sometimes, the water comes but it doesn't get to my house which is about two kilometers away from the river. Yesterday when NADMO came to rescue us, they had to park their car at a distant place before coming to rescue us.
"Right now, my books and my certificates are all swimming in the water in my room. My daughter's uniform as well. So what we did was to lock the room so that none of my things come out of the room with the flood waters," she said.
Paa Kwesi, a resident of Ashalaja, explained the scene on the first day of the flooding was a very pathetic one which will live with him for a long time to come.
"This is a residential area and we had women, adults and even babies. So seeing older women and babies parking out of their houses with no hope, it was hard to take. You know you cannot anticipate that this will happen, so people didn't have a plan 'B'. Seeing women and children struggling in the flood was really sad," he said.
DISCLAIMER: The Views, Comments, Opinions, Contributions and Statements made by Readers and Contributors on this platform do not necessarily represent the views or policy of Multimedia Group Limited.