From its classification as "critically endangered", Rwanda's gorillas are now classified as "endangered", and a huge part of the world's wild, which is feared to become extinct if nothing is done to protect them from poaching and human violence.
As the world hurries to protect the nearly thousand gorillas existing in the world with massive investment Rwanda organises periodic naming ceremonies for newly born baby gorillas.
This is part of efforts to keep the gorilla population growing and protect the ecosystem.
JoyNews' Gifty Andoh Appiah has met some of these animals who are known to share 98 per cent of the same DNA as humans.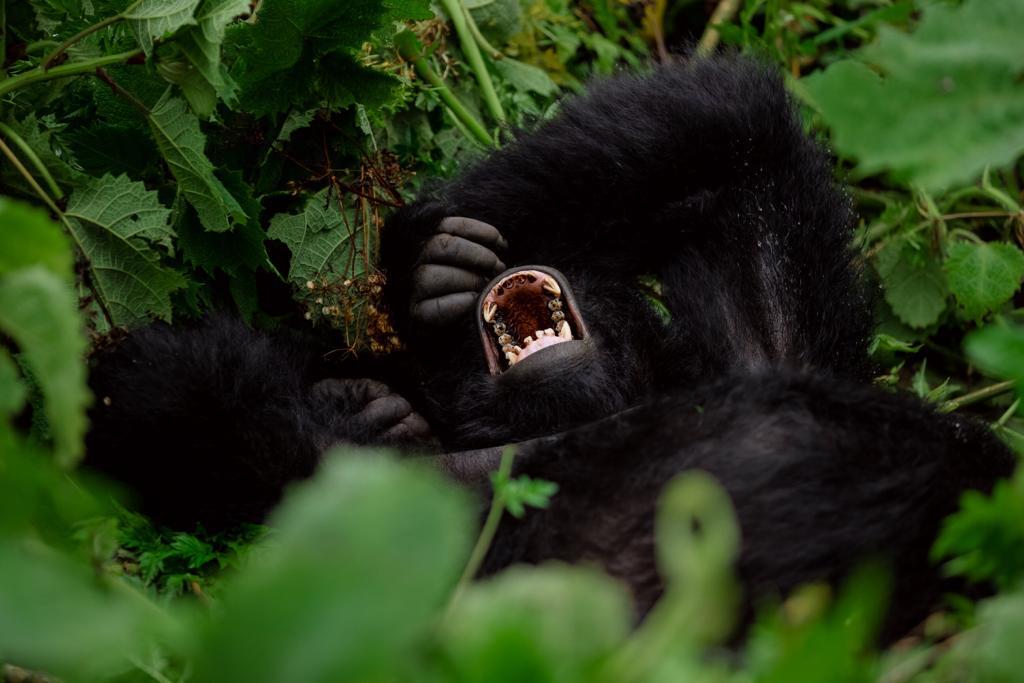 About 3000 meters above sea level, and shortly after heavy rains, I got the chance to meet Mpuzamahanga. That is its given name, meaning attraction to all nations.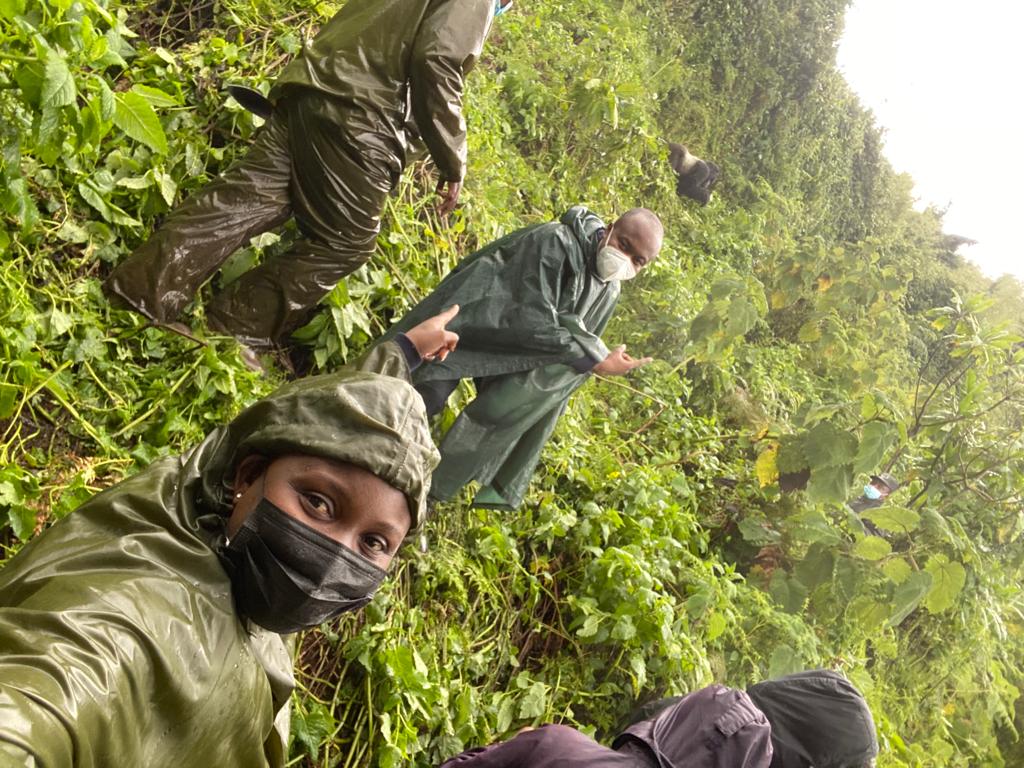 It is a huge black creature with streaks of silver coloured fur in between its upper back and buttocks, which are very identical to that of humans.
Indeed its entire makeup looks human, except it is on averagely six times stronger than humans.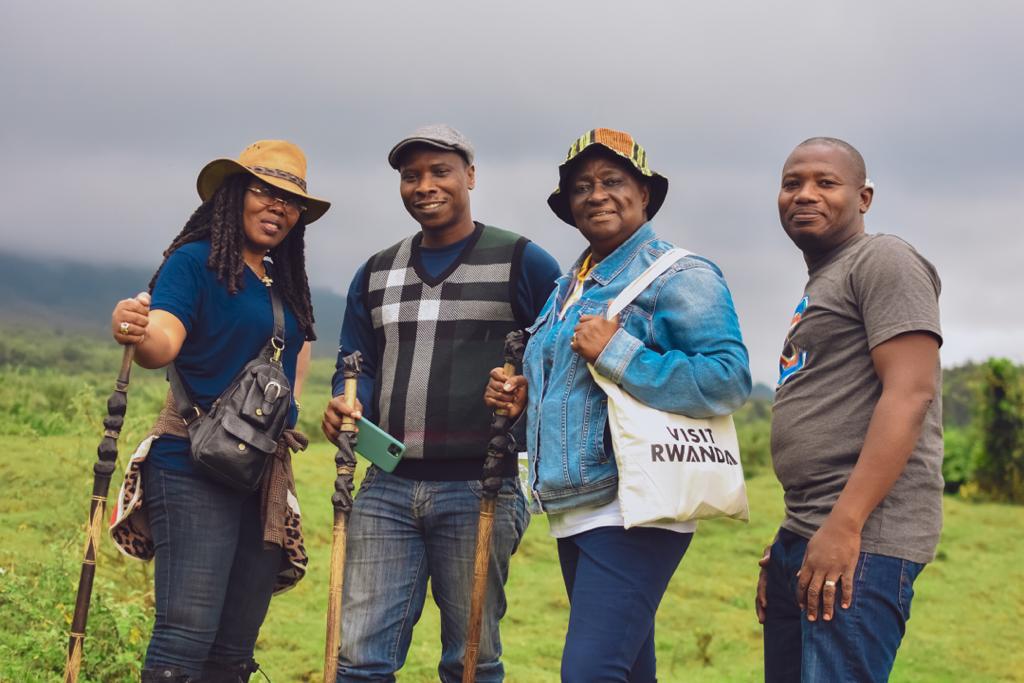 This kind is classified as a silverback. Gorillas move in at least 10 families and are very territorial but highly compassionate. 
Mpuzamahanga is the head of the 'Susa' gorilla family. It is out today with baby Ihoho, meaning beauty.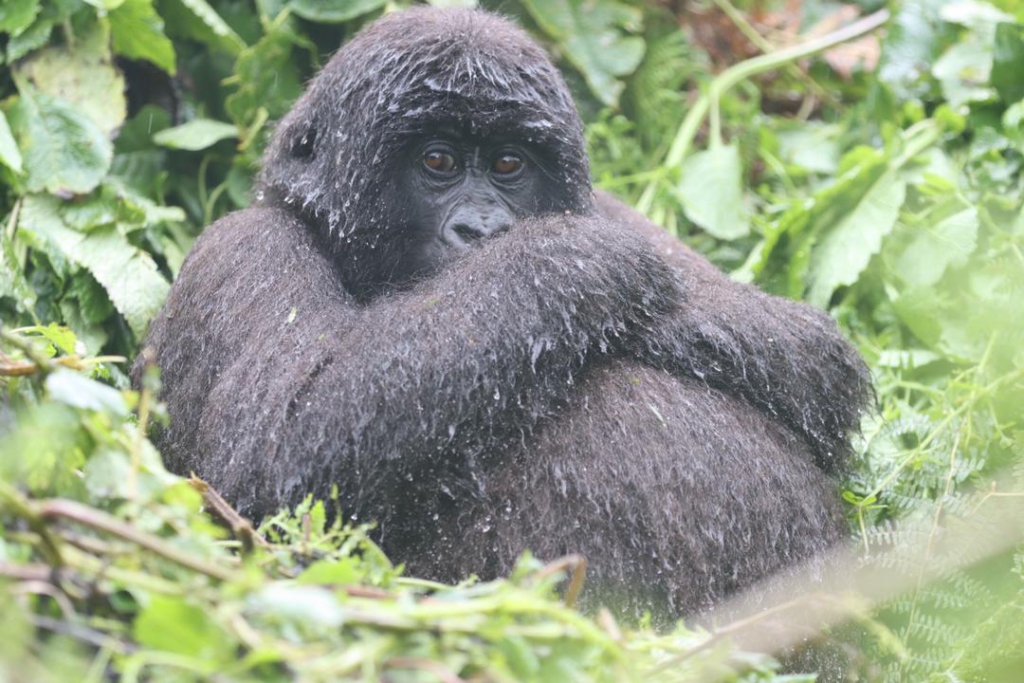 Mpuzamahanga is seated in deep anxious thought in the cold just like a human, and when he yawns, he reveals an amusing sight of unevenly spread black and white teeth.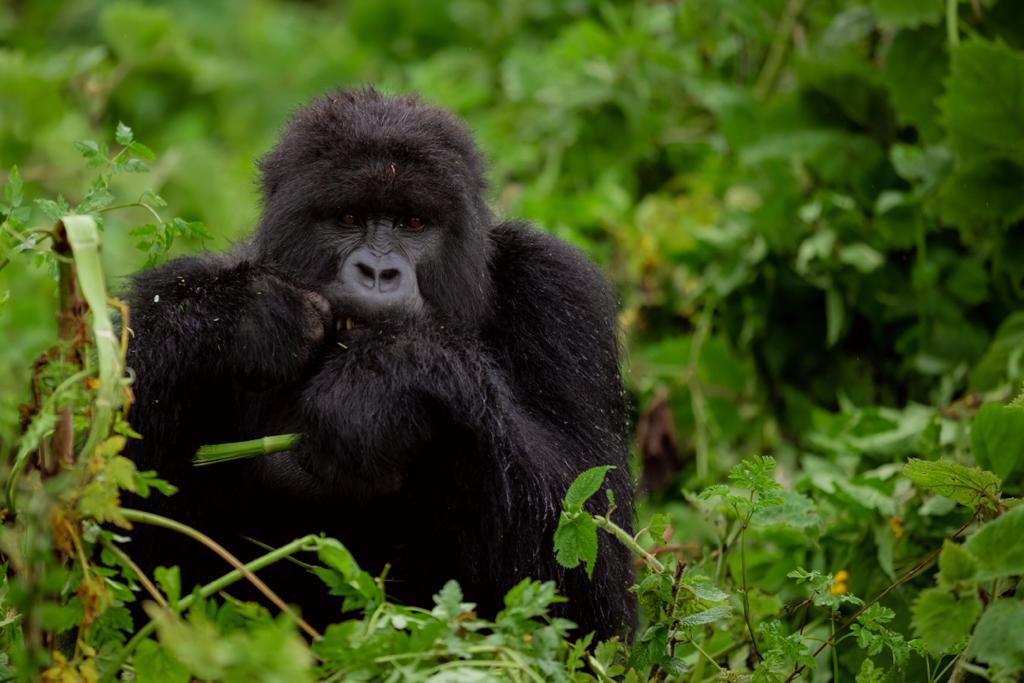 It busily scavenges through the bushes in its territory, munching on leaves simultaneously.
These two gorillas represent at least 880 mountain gorillas left in the world, and Rwanda is home to many of them.
At least 176 have been accustomed to tourist presence, and the others are kept away for research, whiles painstaking efforts are made to keep them safe.
There was feet disinfecting before we entered the forest to prevent contamination. It was, quite frankly, not a journey for the faint-hearted.
Periodically, an eventful naming ceremony is held when the gorillas give birth. Outstanding individuals of society can either name the baby gorillas or be nominated to do so.
The names could be in English but often they are translated to reflect Rwandan culture. Adoption is also allowed, although the gorillas will stay in their various territories in the forest.
This is part of aggressive efforts to prevent extinction of the creatures; a fear entertained by American scientist Dian Fossey as far back as 1966.
Unfortunately, while researching how to keep the gorillas from being extinct, she was murdered in Rwanda in 1985. Her research was primarily to protect the animals.
Today, funds exist to continue Dian Fossey's work as Rwanda reaches out to Ghanaians and other Africans to visit in the coming weeks.
Perhaps it will be an opportunity to name some gorilla babies after Ghana's unique naming styles tied to days of the week.
DISCLAIMER: The Views, Comments, Opinions, Contributions and Statements made by Readers and Contributors on this platform do not necessarily represent the views or policy of Multimedia Group Limited.