It was a night full of uncertainty at the Bawaleshie suburb of Accra.
The weather was cloudy, what to eat and where to sleep for both the young and old, even toddlers was a challenge.
That was the fate of some residents of American House, East Legon, Accra, where there had been a demolition exercise in the morning of Tuesday, July 12, 2022.
The demolition was done to clear the residents who were living illegally under high tension lines belonging to the Ghana GRID Company (GRIDCo).
When the demolition was ongoing in the morning of Tuesday, some residents vowed not to leave the site, and even went further to declare that they will sleep at the site because they had nowhere to go.
"We have nowhere to move. My kids and I have nowhere to go; so we will be right here. We won't go anywhere," one infuriated woman told Manuel Koranteng of JoyNews in the early hours of Tuesday, July 12, 2022.
As arrived at the site in the evening of that same day, I was hoping not to meet anyone. My expectation was to hear that they have all successfully moved out without any difficulties. You should see how I was in high spirits to meet their absence. Alas, I was to be disappointed.
Upon getting to the place they call the 'Under Bridge' around the Bawaleshie road at American House, almost all the residents of the demolished area were there – parking the remains of their belongings, and contemplating their next action.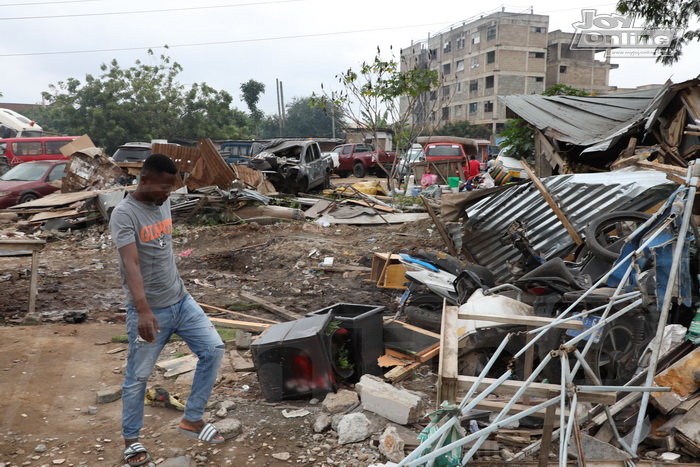 "Boss, we have nowhere to go. This is the only place we call home. How can we leave here when we don't have the means to rent elsewhere," one man busily packing his items told me, as I tried to find out from him where he was headed.
The shocker for me, was when I was introduced to a three-month-old baby whose fate was to pass the night in the open at the site with his parents. Together with the family, it had nowhere to go but to be accommodated in the rubble from the demolished structures.
The baby was beaming, when I met it lying in the cot playing. He knew where his next meal will come from-his mother. However, in the case of the mother, where to sleep to get the piece of mind to take care of the baby, was only known to God. Her only hope was to find somewhere better for her and the family and to continue taking care of her two children.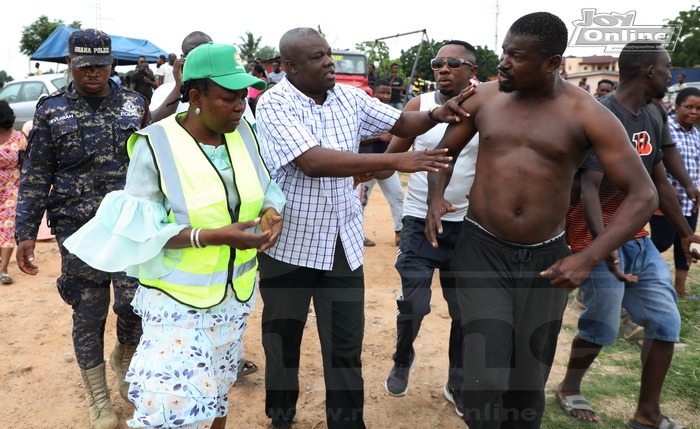 "I don't work", she tells me.
"I only ate in the morning. I haven't eaten since then because they destroyed everything of ours in the exercise. We don't know what we will do for now," she continued.
At this point, the weather started to change; it was getting cloudy, and it looked almost certain that it will rain. My heart started beating faster because of the children at the place, and the little baby, especially.
Mary, the mother of the three-month-old baby reveals to me, shockingly, that she will pass the night with with her children.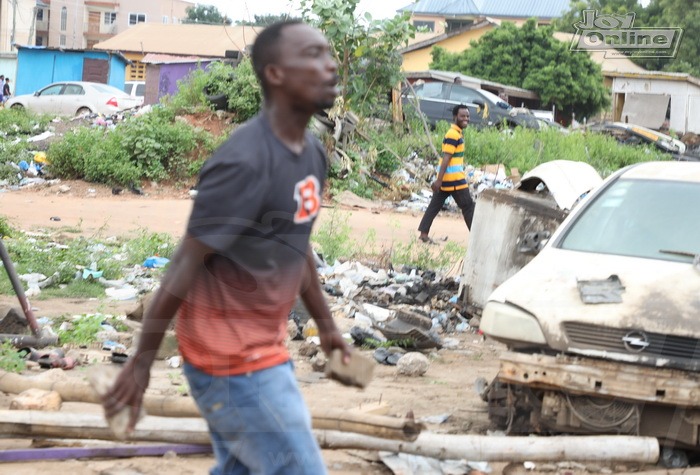 "If we don't get anywhere to move, I will sleep beside my two boys, here in the open because I have nowhere to go. Today, I was supposed to have gone to the hospital with my baby, but I couldn't because of what happened," she said.
Seeing that they had little option in terms of accommodation, I sought to find out from Mary what her biggest wish is.
"The only thing we're looking for now is to have better accommodation. It will be difficult to pay rent, but if we can get someone to help us with one, we will work hard to eventually start paying.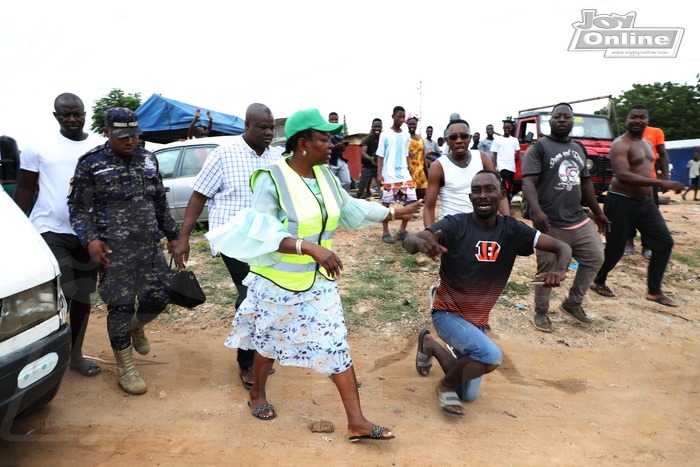 "If anybody wants to help us, he or she should help us with accommodation, and we will be grateful forever. We can then get the chance to work to take care of our children for them to get a better future – I pray for a better future for my kids," Mary said with almost teary eyes.
At this point, I couldn't hold my tears but shed them. I left the place with a heavy heart, thinking deeply about where I was leaving this baby and the mother to sleep.
As I write, it is only my hope – that an angel will reach out to help Mary and her two little kids to move from living in the rubble to somewhere comfortable to raise these kids the way she intends to.
If you're the angel, don't hesitate to spread your love – touch the lives of Mary and her three-month-old baby.
*********************
The writer, Samuel Kojo Brace is a journalist with Joy News.
DISCLAIMER: The Views, Comments, Opinions, Contributions and Statements made by Readers and Contributors on this platform do not necessarily represent the views or policy of Multimedia Group Limited.