The founding President of IMANI Africa, Franklin Cudjoe says the participation of former Chief Justice, Sophia Akuffo in the Domestic Debt Programme was timely.
According to him, Madam Akuffo's action carries weight and could compel the government to listen to the concerns raised.
Contributing to a panel discussion on Citi TV on Saturday, Mr Cudjoe said many other statesmen and women are also worried about the move.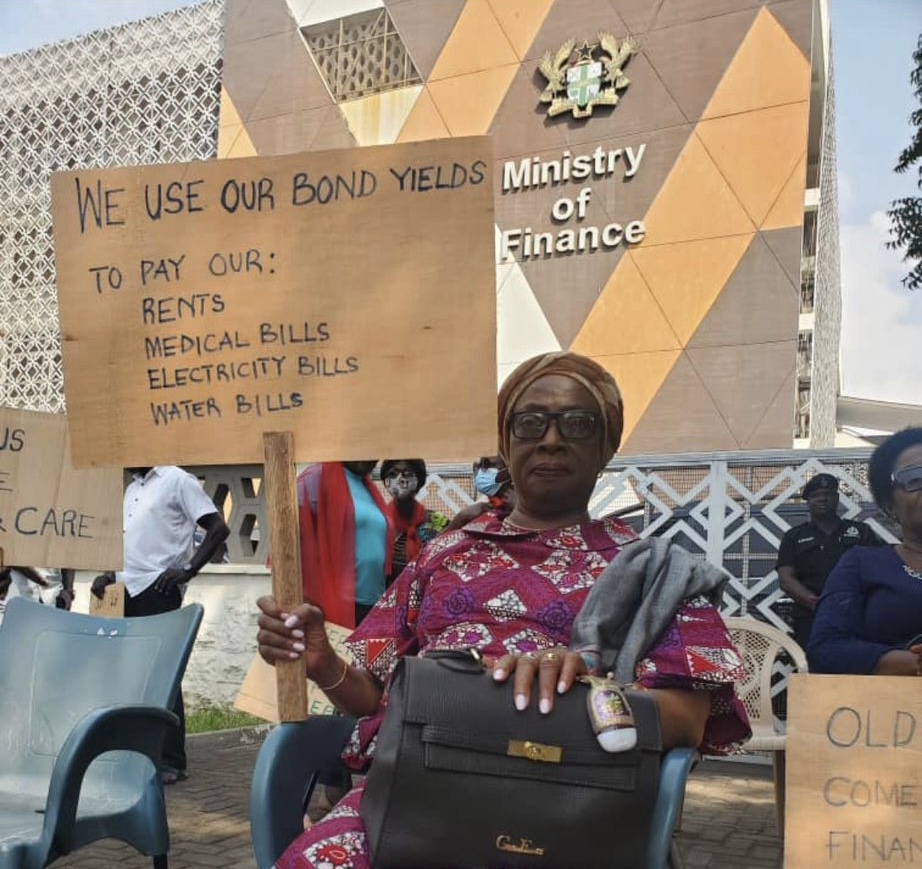 The IMANI President insisted the government ought to listen and do the needful as it does not the image of the country no good.
"I think most of us missed the part where she said she may not be affected by the programme.
What she did was more of sympathising with the aged. Her participation in the protest is a big deal. I have seen a couple of international platforms carry it."
"Her action was quite timely, maybe people would say it could have come much earlier, but it was also timely.
I bet there are many others who have spoken to some of us who also feel very worried that they would be targeted if they come out," he said.
The former Chief Justice, Sophia Akuffo on Friday, February 10, criticised the government for the current economic situation.
According to her, the government has failed to be transparent to Ghanaians regarding the current predicament.
She made this known when she joined the Pensioner Bondholders Forum to picket the Finance Ministry over the inclusion of their investments in the Debt Exchange Programme.
The stateswoman said the move is unacceptable and cannot be forced on investors.
"Why are we in the mess? Nobody has fully explained to us, yes we took debt, what was it used for? And where is the accountability? Exactly what was it used for?
"You are not telling us about how you are going to be able to make things better but just that 'help me and I help you', no, you help yourself first, let me see you doing something serious because we have seen these sorts of things too many times.
"I am over 70 years now, I am no longer government employee, my mouth has been ungagged, and I am talking, and I am saying that we have failed, and it is important that the elderly should be respected."
DISCLAIMER: The Views, Comments, Opinions, Contributions and Statements made by Readers and Contributors on this platform do not necessarily represent the views or policy of Multimedia Group Limited.