The Social Security and National Insurance Trust (SSNIT) has saved some ¢200 million on legacy investment-related costs.
This was achieved through value for money audit and renegotiations of such costs.
According to the Director-General, Dr. John Ofori-Tenkorang the measure taken was relevant for the sustainability of the trust.
"The cost-saving measures implemented by the leadership of the Trust have helped to improve the financial health and long-term sustainability of the Trust", he said in a speech delivered at the inauguration of the Osei Tutu II Estate at Asokore-Mampong in the Ashanti Region.
Again, over 11,000 'ghost' pensioners have been deleted from the scheme's payroll; saving the Trust GH¢130 million.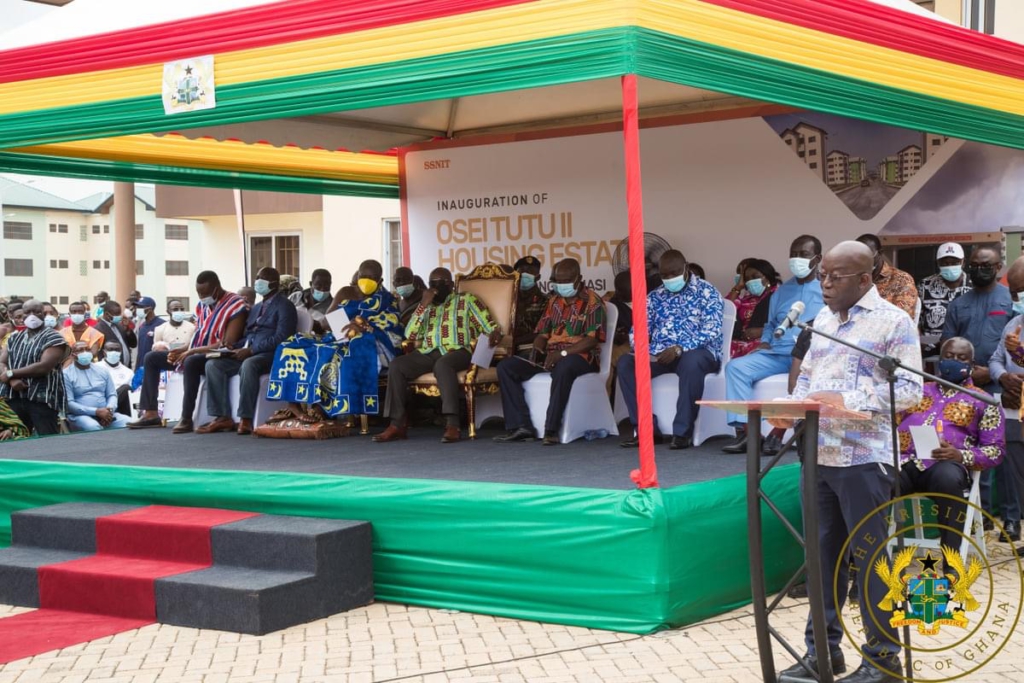 Dr. Ofori-Tenkorang said the cost-saving measures have improved the scheme's profitability.
"These cost-saving measures are necessary for creating financial space for us not only to meet our monthly pension obligations but also to get investable funds to deploy into our economy", he added.
"We continue to improve our processes to serve pensioners better. For example, the time it took to process and pay pensions for new retirees, has reduced from over eight weeks to two weeks in 2020, and we continue to increase pensions annually for pensioners as long as they live", Mr. Ofori- Tenkorang assures.
The Housing Estate is made up of 91 blocks with a total of 1,027 units comprising 691 two-bedroom apartments, 336 one-bedroom apartments, and 26 shops.
The project was handed over to SSNIT on November 12, 2015 with blocks of flats at different stages of completion ranging from foundation to roofing level.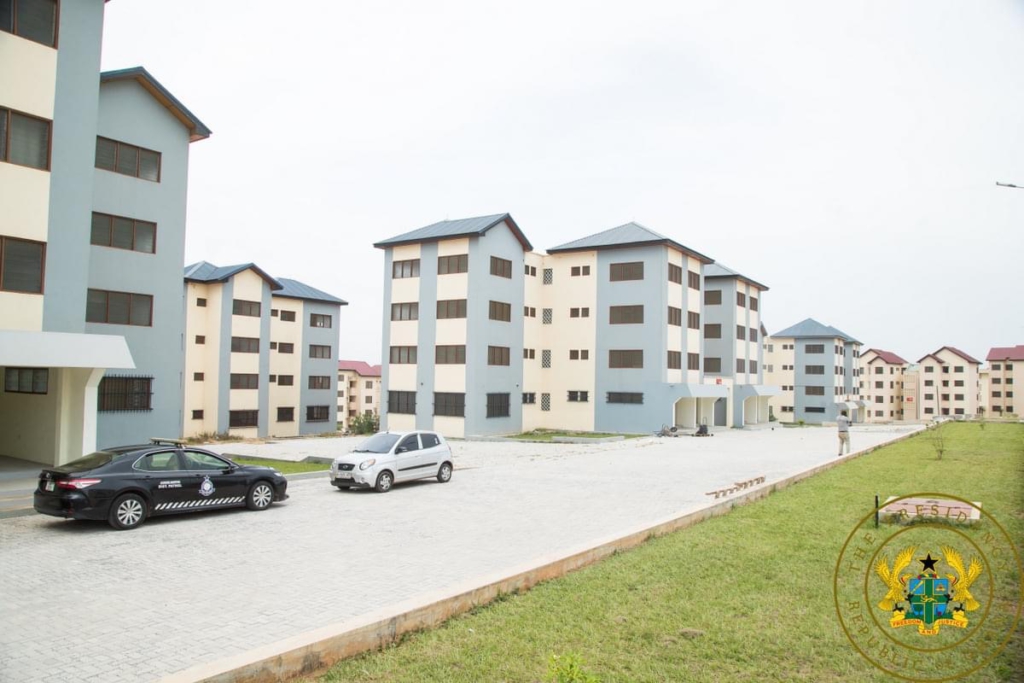 Dr. Ofori-Tenkorang noted that the completion of the Osei Tutu II Estate is not only part of solutions put in place to address the challenges facing the housing sector, but is an investment for the Scheme.
"We are a pension fund created by statute and our job, among others, is to invest funds of contributors to generate adequate returns so that we can continue to pay benefits to retired workers and their dependents," Dr. Ofori-Tenkorang said.
On his part, the President, Nana Akufo-Addo who was at the event, expressed his profound appreciation to the Board of Trustees and Management of SSNIT for completing the project after almost 15.
"SSNIT has done an excellent job for completing the project and bringing to the market a truly affordable housing units", he said
DISCLAIMER: The Views, Comments, Opinions, Contributions and Statements made by Readers and Contributors on this platform do not necessarily represent the views or policy of Multimedia Group Limited.