The Super Bowl 2021 looked a lot different from Super Bowls past, with the crowd mostly replaced by cardboard cutouts due to social distancing restrictions and no big celebrity parties.
Despite the changes, the performers and guests still managed to serve some big looks for the big game in Tampa, Florida. From halftime show star The Weeknd to poet Amanda Gorman, these were the best fashion moments from Super Bowl 2021.
The Weeknd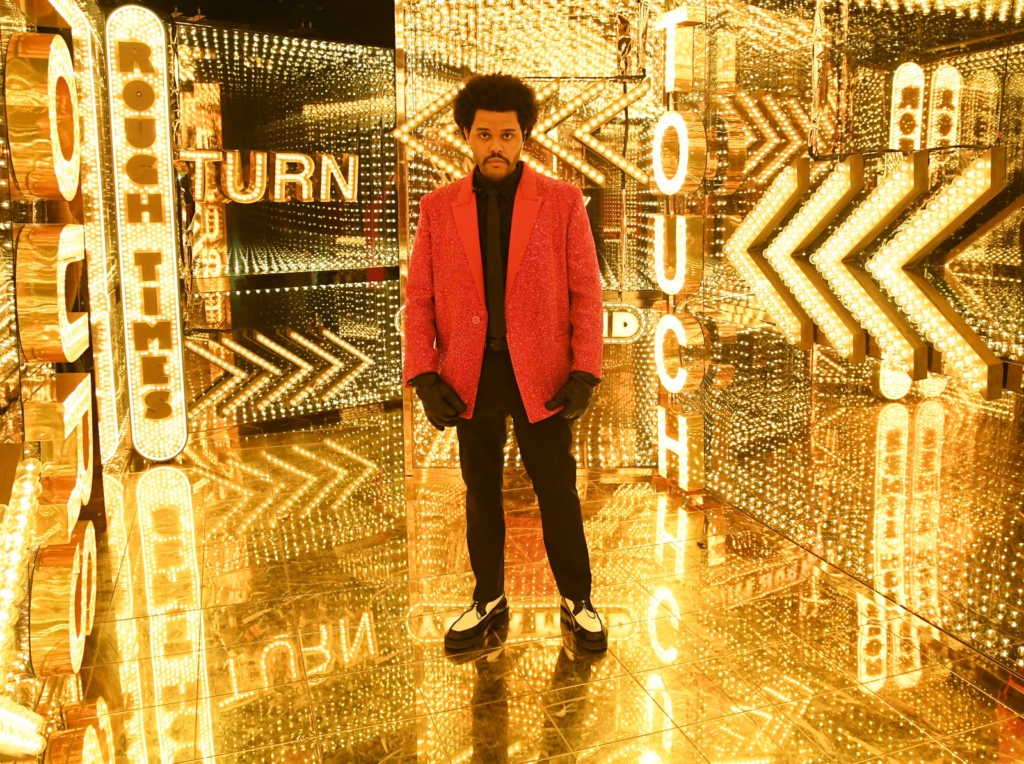 The Weeknd, who performed sans any surprise guests, hit the stage in his now-signature '80s inspired style, wearing a red Givenchy jacket covered in shimmering crystals, skinny black pants, a black shirt, and matching black leather gloves and a tie.
The finishing touch was a pair of black and white shoes. GQ reported the jacket itself took 250 hours to make! ("Blinding Lights," indeed!) Later in his performance, he was joined by masked dancers wearing similar 'fits, a veritable army of Weeknd lookalikes marching across the football field.
Amanda Gorman
Jasmine Sullivan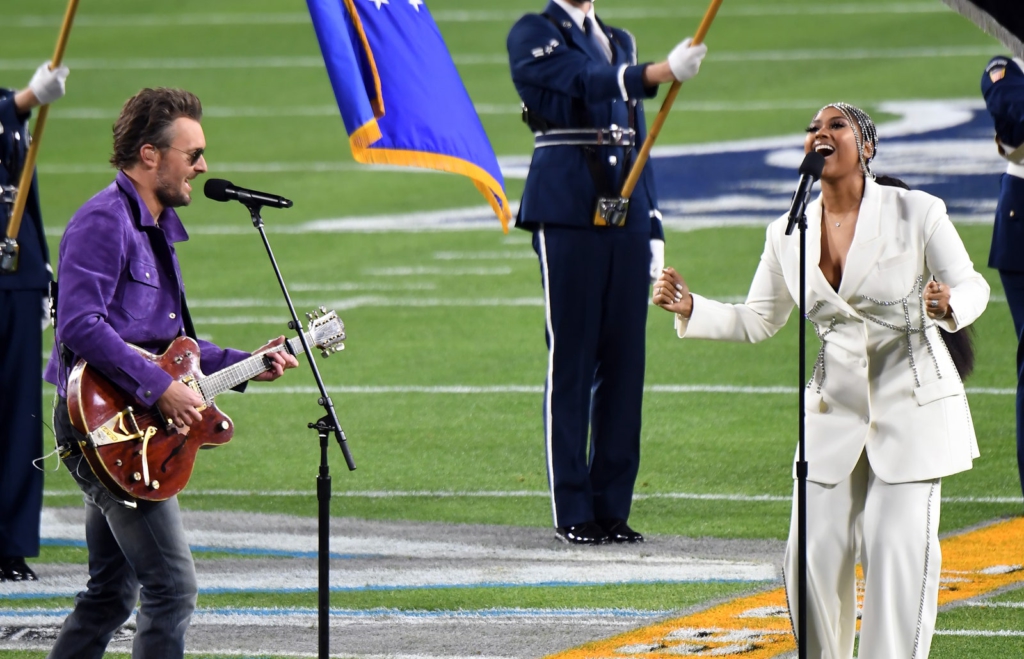 The musician, who sang the National Anthem alongside country singer Eric Church, made an impact with her unique crystal headpiece, which beautifully complemented her chic white pantsuit.
The headpiece was made of sparkling silver chains threaded together, then placed atop her ponytail. Vogue reports that the piece was made by the label Area, and so was that crisp suit.
Miley Cyrus
Miley threw it back to the '80s and made a playful nod to the game with her pre-game performance outfits. First, she wore a black and pink cropped jersey with major shoulder pads and matching white pants with pink and white trim, football-style, and then changed into a black and pink cheerleader-esque ensemble with a cropped top and miniskirt.
She let her outfits do the talking and kept her beauty look and accessories simple, styling them both with a few bold cuffs, shimmery silver-blue eyeshadow, and a tousled blonde wavy hairstyle.
H.E.R.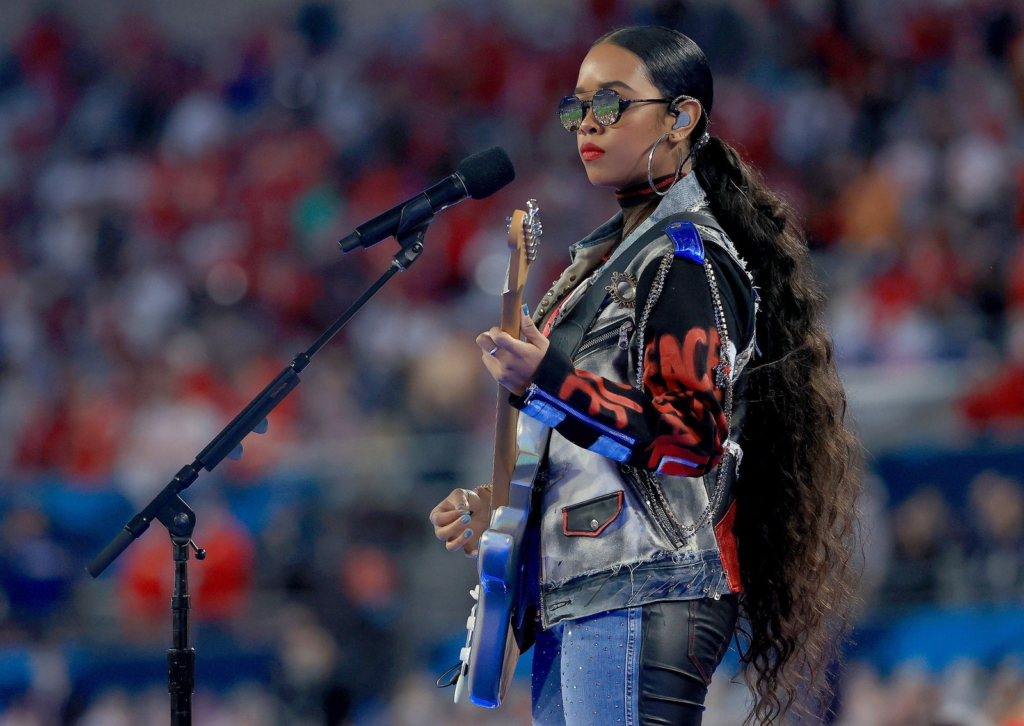 The musician went for a denim vibe for her performance of "America the Beautiful," taking the stage in a deconstructed denim jacket covered in chains and zippers and a pair of jeans with black trim.
Under the jacket, she wore a sheer black high-necked top with a graffiti sleeve and finished off her ensemble with huge hoop earrings and her trademark sunglasses. As for her beauty look, H.E.R. wore her hair in a low but voluminous ponytail and rocked a blue mani and bright red lips.