A non-governmental organisation has contributed to the fight against the spread of the novel coronavirus, by donating hand washing items to the North Dayi District and Kpando Municipality of the Volta Region. 
Swiss Angels Foundation distributed Veronica buckets, bowls and stands to the Kpando Prisons, Anfoega market, Kpando market, Kpando taxi and bus stations.  
Co-founder and Director of the Foundation, Francis Daffor, who presented the items urged beneficiaries to make good use of the items by regularly washing their hands to safeguard themselves from contracting the coronavirus.
He also encouraged them to observe preventive measures spelt out by the World Health Organisation (WHO) and Ministry of Health, which includes social distancing among others.  
"We are all aware that many people come to the market to do business and the exchange of items happen. I, therefore, appeal to you to wash your hands frequently and also request that your customers wash or sanitise their hands before and after you transact business so that we can fight the virus," Mr Daffor said when he presented the items to the Kpando Market.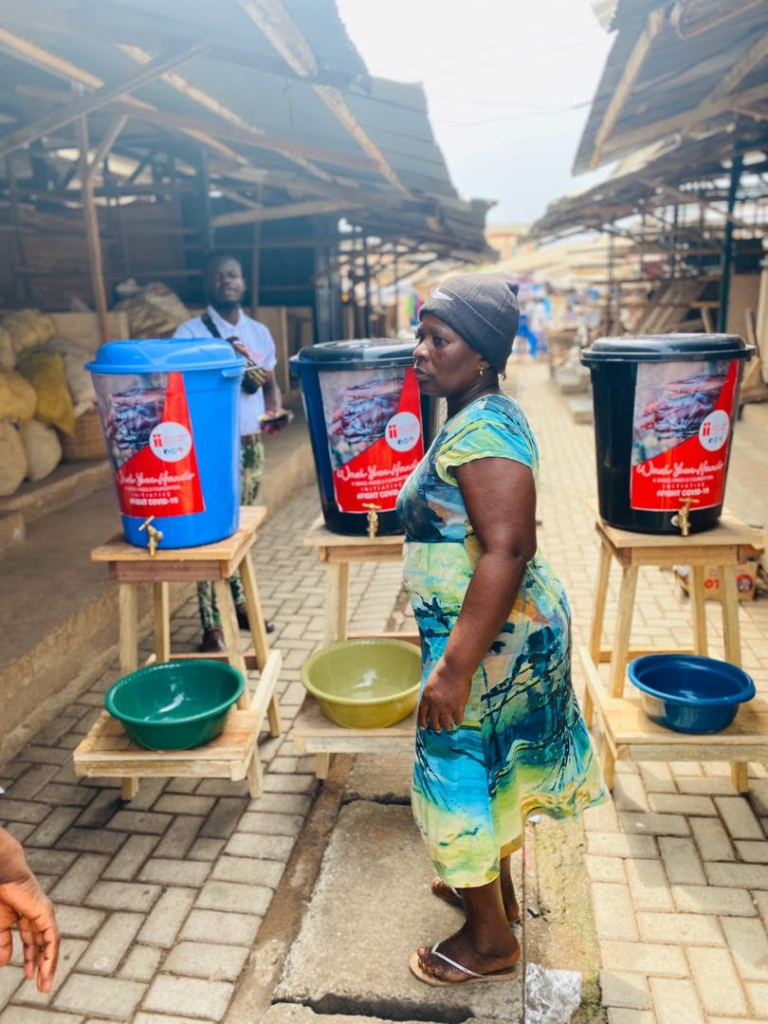 The Kpando Market Queen, Sena Howusu, thanked the Foundation and promised to do their best to prevent the spread of the virus. 
D.S.P Evans Abogro who received the items at the Kpando Prisons indicated the items would contribute intensify preventive measures adopted to ensure the safety of the inmates.
"It would be a sad story if this virus finds it's way into the prison, so we are grateful for what you've brought to add what we already have to safeguard the inmates against contracting this virus," he said.