Chief of Esikado, Nana Kobina Nketsia V has urged the Minister for Lands and Natural Resources, Samuel Abdulai Jinapor to desist from politicising the fight against illegal mining in order to ensure its success.
He ssaid the country will only succeed in ridding itself of this canker when the leaders including the Minister take a patriotic stance against the illegal activity rather than making it another political score for the party.
He said, "How can you wear an Eleven Wise jersey and when you go to the Black Stars, you will not wear the Black Star jersey? Right now you are in the Black Star jersey.
"So, if you have an NPP jersey on, take it off. If Ghana will succeed or not, it depends on you."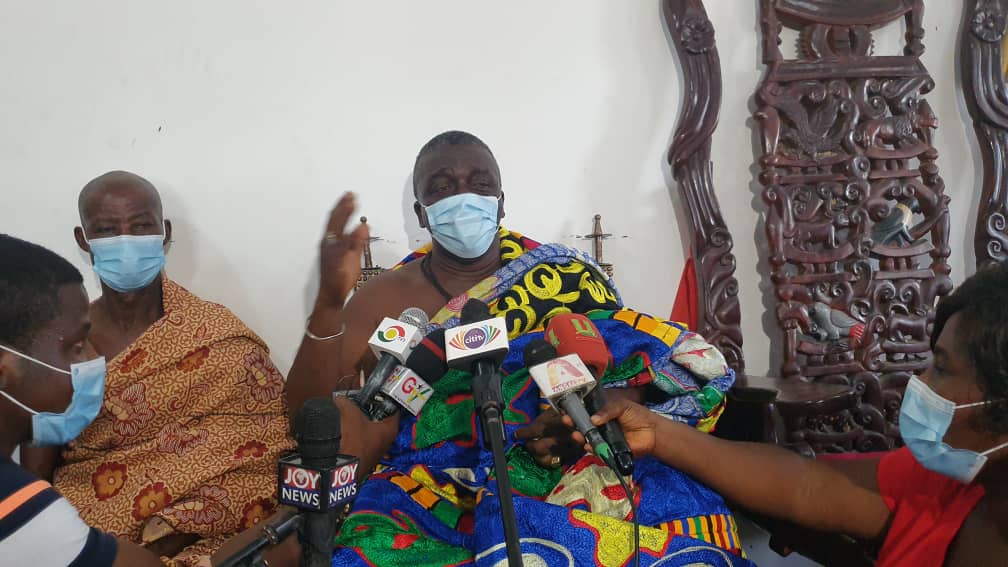 Mr Abu Jinapor had paid a courtesy call to the Omanhene's palace on Monday, April 25 as part of his two-day working visit to the Western Region.
He had earlier been in a meeting with the Western Regional Minister and Regional Security Council discussing issues surrounding the proliferation of galamsey activities in the Region.
Nana Kobina Nketsia V also called for swift punitive measures to be taken against individuals caught in the act.
"Everybody engaged in galamsey is a criminal. He is anti-Ghana. We often say the Chinese should take responsibility for the illegal activities, but in actual fact, we are the cause of the problems. We went in for them to teach us how to mine and where to find the minerals. So we must take that blame," he said.