Upper East Regional Minister, Tangoba Abayage has donated food items, facemasks and liquid soap to inmates at the Navrongo Central Prisons.
She has also donated some assorted items to the kids' Ward at the Navrongo hospital, as part of her thanksgiving for victory in the recent NPP Parliamentary Primaries and also to mark her 56th birthday.
The Upper East Regional Minister began her thanksgiving by worshiping with the Catholic congregation at the Navrongo Minor Basilica.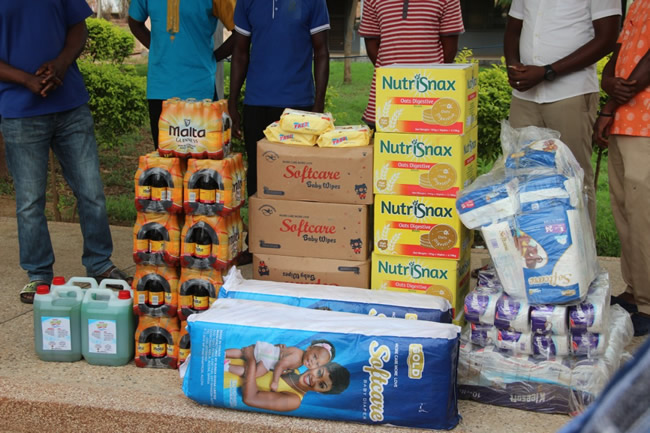 She was accompanied by several District and Municipal Chief Executives to pray and to show gratitude to God for his blessings in her life.
She said it was her first public outing since she was elected the NPP's Parliamentary Candidate for the Navrongo Central constituency.
"We thank God for the peaceful nature of the primaries and we are praying that he continues to look down with favor upon us and give us the peace we desire; both as a (political) party and as a constituency," Abayage told the congregation when given the opportunity to say a few words after the service.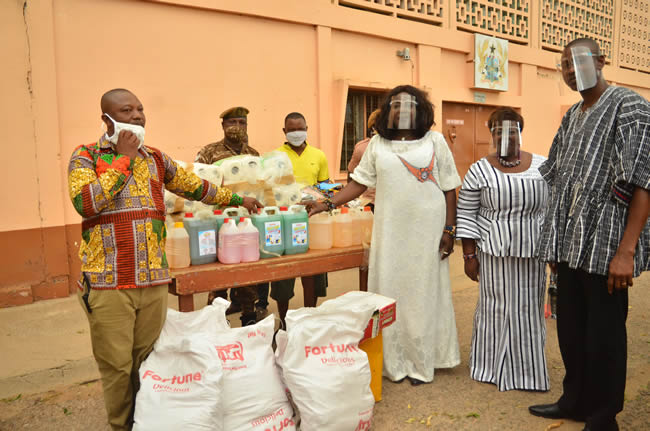 She further urged the congregation to; "pray for the president and his appointees" so they can continue to lead the country in the right direction.
To further celebrate her recent victory in the primaries and to mark her 56th Birthday which fell was on the 30th of June, Tangoba Abayage donated some items to the kids ward of the War memorial hospital at Navrongo.
The items included liquid soaps, tissues, baby wipes, biscuits and soft drinks.
She also donated some food items including rice, oil, canned tomatoes and a cow to be used to prepare meals for inmates of the Navrongo Central prisons.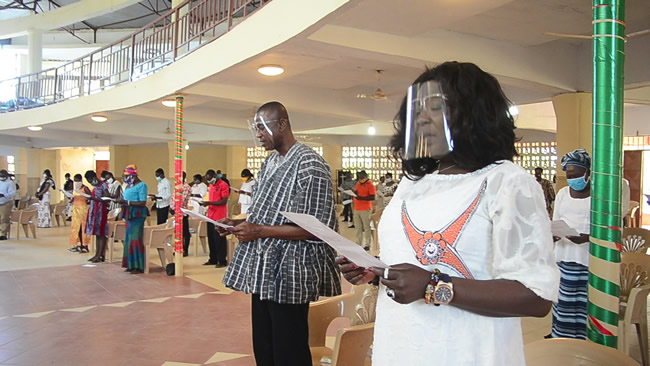 "I am celebrating my 56th birthday and I have always made donations (on my birthdays), particularly to the kids' ward but this year, since it is a double celebration, I decided to do a double donation and look for the vulnerable", she told prison officers.
The Upper East Regional Minister also donated 300 facemasks, liquid soap and tissues to help keep the inmates of the Navrongo Central Prisons, safe from the coronavirus.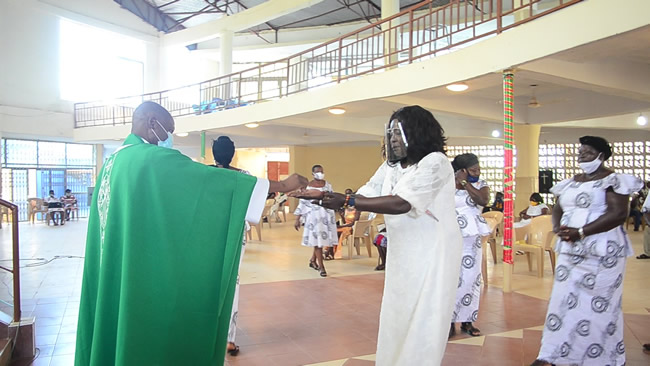 "Let me know if you more facemasks and I will supply them", she told the prison officials.
ASP Oscar Piuyire, the officer in charge of welfare at the Navrongo Central Prisons expressed their gratitude to the regional minister.
"This donation has come timely; as it is the era of Covid-19. It will help us observe the safety protocols and to keep us safe from this coronavirus", he said.