Zaina Lodge is the five-star premier luxury safari lodge ever built in West Africa located at Mole National Park in the Northwestern part of Ghana.
It's on a ridge overlooking a major portion of Mole National Park, oriented towards the setting sun.
Zaina is committed to offering quests both international and African styled hospitality with the sole focus on exceeding the guests' expectations.
Zaina lodge is renowned for bush luxury, superb cuisine, and spectacular views.
It has exciting and innovative product offerings including bush conferencing, experiential "bush-buzz", Edu-Eco programs, a smorgasbord of bush banqueting concepts, a host of community tour activities, a herd of innovative safari packages, personalized massage services and curio shop.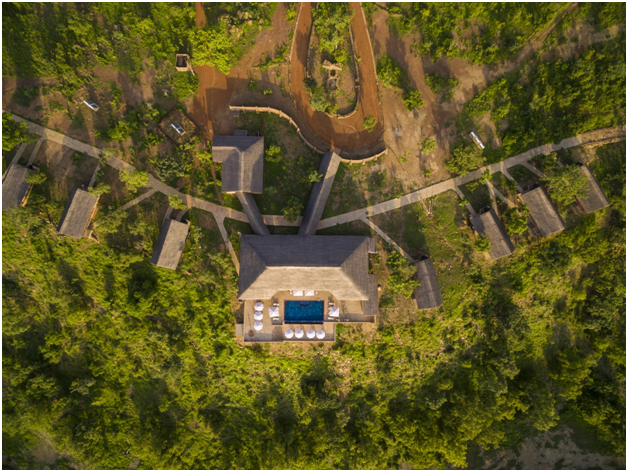 ACCOMMODATION
The individually appointed, tented chalets, are arranged in such a manner to capture the spectacular views over the vast broad-leafed woodland savanna of Mole National Park.
Each unit has a blend of canvas, typical safari styling, and traditional building methods.
The rooms have a well-appointed interior which is fully air-conditioned, free access to WIFI and DSTV.
The hand-carved bed and other furnishings reflect the craftsmanship of local and regional artisans.
A hand-constructed thatched roof, framed with sustainably raised plantation teak, overarches each unit.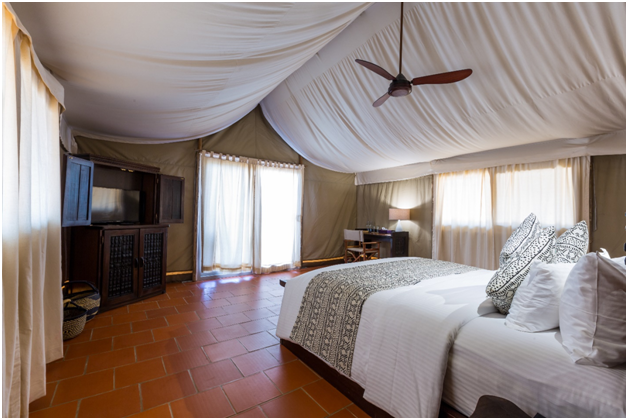 CONFERENCING
The tented meeting room is a unique gathering place, perfect for a strategic leadership retreat, a board meeting, a management team building event, or senior-level annual planning gatherings.
The venue offers a unique fully air-conditioned tented room under a vast thatch awning in keeping with the décor and style of Zaina Lodge.
Offering full days, half-day and overnight conference packages suited to your budget and needs.
The room can be booked along with overnight rooms at Zaina, or as a stand-alone meeting or conference venue.
Kitchen and service staff will manage all meals and breaks for your group with our signature Zaina style.
Hosting your meeting at Zaina will make for an unforgettable experience for your guests and participants alike.
Customized conference packages that combine meals with morning or afternoon mobile safari excursions and or morning or afternoon adventure excursions such as canoeing on the Mole River to break the stress of a day of meetings.
They have also designed a smorgasbord of Recreational and Experiential Bush Teambuilding Activities; Community participation on-site activities; and our 'Moments of Magic' Bush Banqueting options from which to choose which will make for a memorable experience for all participants.
In addition to the meeting room, your overnight guests can take advantage of all that Zaina Lodge has to offer.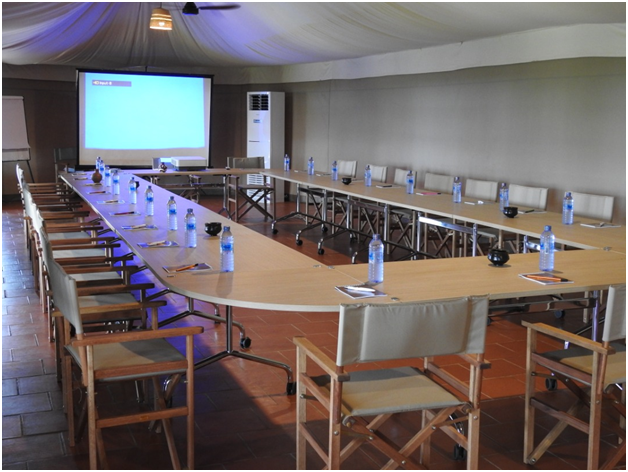 ZAINA SAFARI AND ECO LEARNING EXPERIENCE
Zaina Lodge offers a number of unique, interesting and exciting interpretive safari options exclusively available to guests most notably being mobile safaris, walking safaris and specialized Eco-Learning Safaris.
Mole National Park offers guests a unique opportunity to encounter Elephants and other wildlife up close either in a vehicle or on foot or a combination of both.
One of the distinguishing features of Zaina Lodge's location in Mole National Park is that it permits the conduct of professionally guided walking safaris and specialized Eco-Learning Safaris on a daily basis.
Safari vehicles carry guests including a guide and a driver, in typical safari styled comfort with unobstructed window views of the terrain traversed.
Mobile or driving safaris explore diverse habitats throughout the southeastern portions of Mole National Park, inclusive of open hardpans covered with grass, waterholes, forest and broad-leafed savanna woodland with regular 'stops' at man-made 'hides' where guests may observe wildlife from outside the vehicles.
Guests may either walk from Zaina Lodge or walk-in combination with a mobile safari. Guests on a walking safari may be able to approach elephants or other wildlife within an acceptable and safe distance, entirely at the field guides discretion.
The Field Guides are highly knowledgeable and passionate about their careers and Mole's flora and fauna.
They openly interpret and share what they know about the 350 bird species, 93 mammal species (mostly nocturnal species); 33 reptile species and innumerable plants and invertebrates that make up the Mole National Parks ecosystem.
Eco-Learning Safaris are generally full day safaris and include the likes of A Day in the Life of an African Elephant, A Day in the Life of a Game Ranger; a Series of Edu-Eco Wildlife Ambassador Programs (Pachyderms; Primates; Predators); and a Series of Edu-Eco Guest Citizen Science, Programs (NESTWATCH Program; CAMTRAP Program; BIRDING HOTSPOTS, Program; ETHNOBOTANY Program; VULPRO Restaurant Program; to name but a few.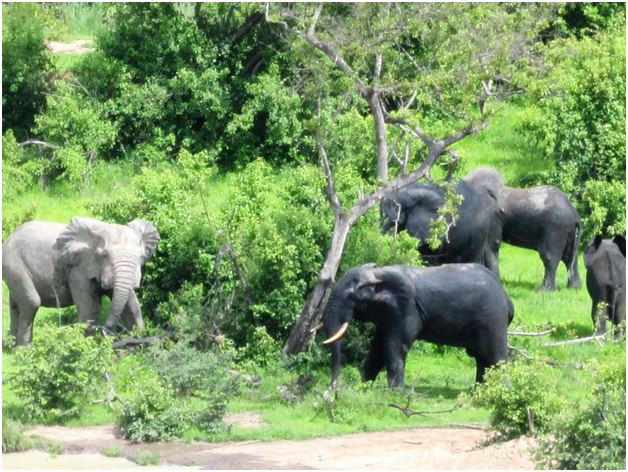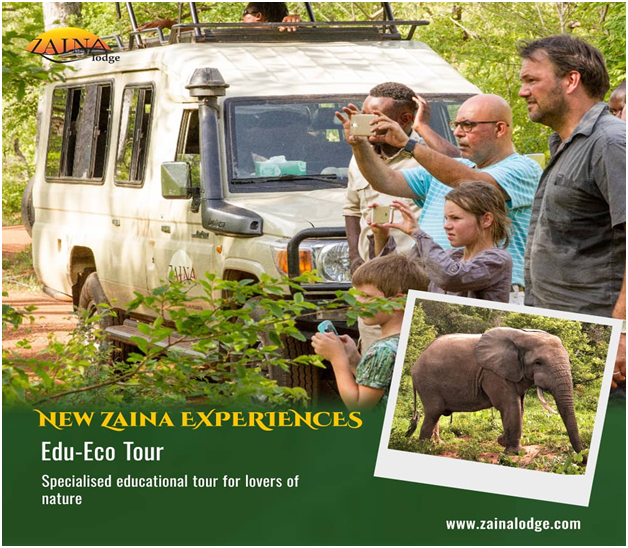 COMMUNITY TOUR ACTIVITIES
The Mognori Eco-village is situated along the eastern boundary of Mole National Park, about 25-minutes from Zaina Lodge.
The several hundred residents (primarily farmers and their families) who live alongside the Mole River, reside in traditional thatched mud huts and work their farmer-style trade in the nearby fields.
A tour in the village, led by a local resident, is an introduction to village life, lifestyle, and village culture.
The Guide describes one or more of the local gods, shows guests where pigeons are kept and raised for ceremonial slaughter and lead you to a rooftop where individual residents sleep on hot nights.
A shea butter production demonstration is one activity that showcases local skills.
Shea butter is renowned for its medicinal properties, cultural significance and magical applications.
It is used in traditional cooking and skincare with commercial production being embarked upon locally and internationally for the production of a diverse range of skincare products.
Guests may purchase freshly produced shea butter packaged in a traditional calabash.
Guests will visit the Mognori Village Herbalist (Medicine Man), who will demonstrate natural plant-based remedies applicable to a variety of ailments and diseases from 10-15 plant species found locally.
Preparation methods will be explained and will include the preparation of poultices, decoctions, infusions, oral ingestions, to name but a few.
This will give you, guests a better appreciation and understanding of the value of traditional medicine.
The Mognori Village Tours are approximately 1½ -hours in duration and depart daily at 10 am subject to availability and guest requests.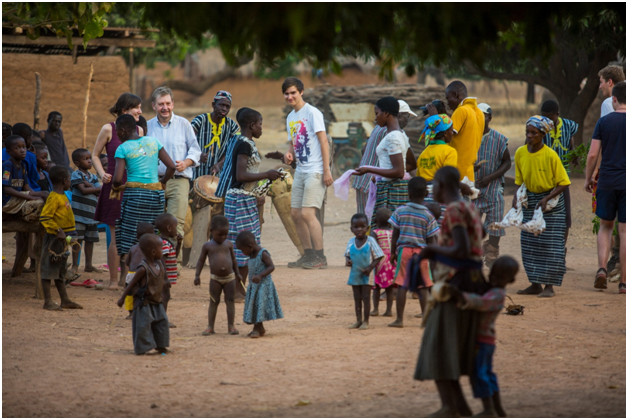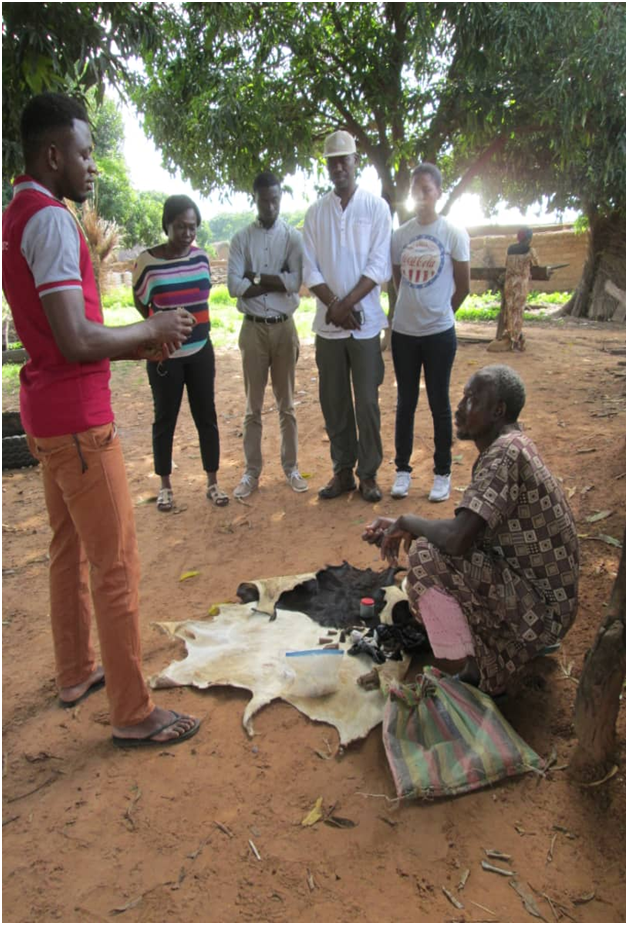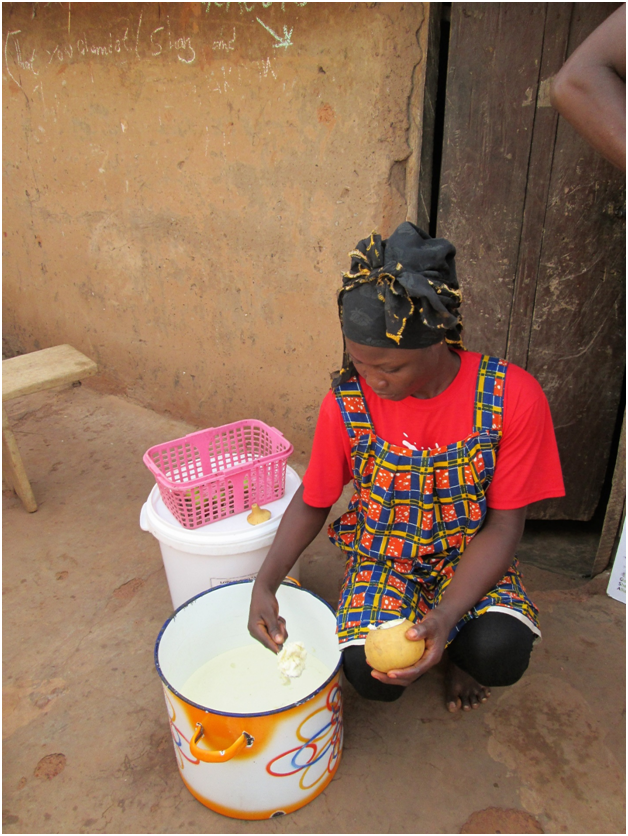 MOGNORI COMMUNITY CANOEING ADVENTURE
The Mognori Community Canoeing Adventure is designed to provide Zaina Lodge guests with another perspective of the Mole National Park, in the comfort and safety of a canoe.
Each adventure is guided by a community canoe guide, as one meanders gently along the Mole River waterway in a relaxed, often silent and tranquil manner.
One may be fortunate enough to see smaller game species along the route, tracks and signs of the existence of wildlife in the mud fringes of the river and an abundance of riverine and water bird species.
Relax, enjoy and immerse yourself in your own thoughts and the incredible beauty of the river and the overwhelming 'silence' of the river and bush 'beat'.
The Standard Mognori Community Canoeing Adventures are approximately 1½ -hours in duration and depart daily at 8 am subject to availability and guest requests.
SPECIALIST MOLE RIVER BIRDING CANOEING ADVENTURE
The Specialist Mole River Birding Canoeing Adventure is designed specifically for avid birders (birdwatchers) with an appetite for seeing birds, perhaps a new species of wader or riverine specimen seldom seen.
Kingfishers abound as they fish from low branches as do bee-eaters that hawk insects from on high.
Turaco's are often encountered along with a multitude of other riverine and wader species.
This is a true birding adventure conducted under the expert guidance of a seasoned professional birding guide well versed in the Art of Birdwatching.
The Specialist Mole River Birding Canoeing Adventures are approximately two hours in duration and depart daily between 6 am and 6:30 am subject to availability and guest requests.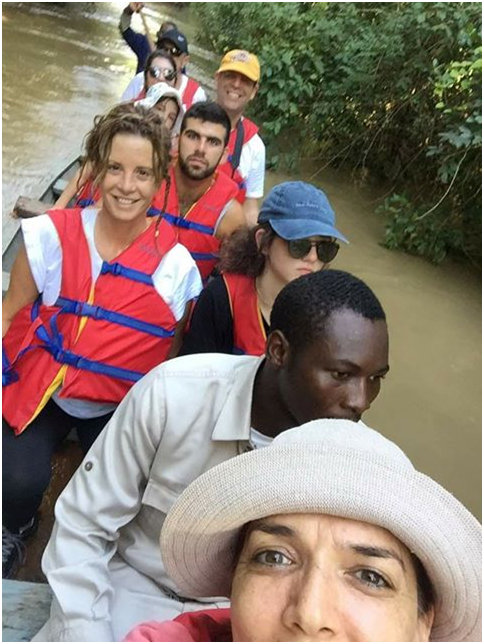 LARABANGA MOSQUE COMMUNITY TOUR
Larabanga Mosque is located just south of the park entrance.
The 600-year old Muslim village of Larabanga is home to Kamaran, a language spoken only there and one of the 72 recognized Ghanaian languages.
It is also the site of the Larabanga Mosque, constructed around 1421 by Yidana Ibrahim.
Larabanga is one of only a few Ghanaian mosques built in a Dejenne style of southern Mali. This unique architectural style was a major influence on the Zaina Lodge design and building method.
One of the most striking characteristics of the Larabanga Mosque is that the sides are marked by a series of projecting sticks.
According to local legend, each time YidanaIbrahim passed through the area, he found that the walls of the mosque he had built originally had mysteriously grown higher, but he did not know who was doing the work.
He set a stick at the top of the wall, went away, and when he returned found that the walls were again higher.
Each November, the mosque is repainted white in preparation for the annual "Fireleaf " religious festival.
The Larabanga Mosque Tours are approximately 1-hour in duration and depart daily at 1 pm subject to availability and guest requests.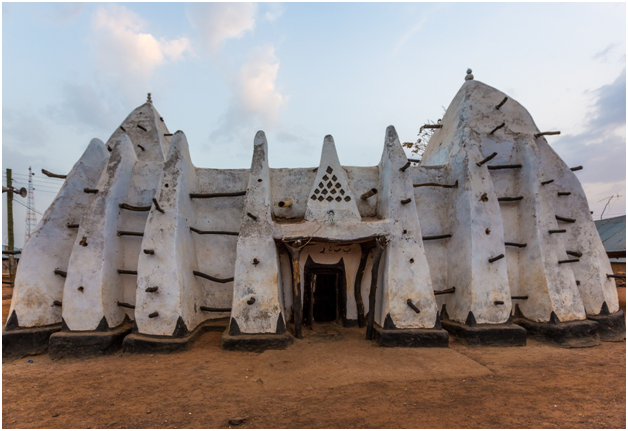 DISCLAIMER: The Views, Comments, Opinions, Contributions and Statements made by Readers and Contributors on this platform do not necessarily represent the views or policy of Multimedia Group Limited.