Private legal practitioner Samson Lardy Anyenini says the laws passed to sanction culprits liable for breaking Covid-19 safety protocols lack enforcement and practicality.
Speaking to JoyNews colleagues – Kojo Yankson and Winston Amoah on the Super Morning Show, Thursday, he said the aim of passing a law is to ensure that it is effectively and efficiently executed.
However, that does not seem to be the case for Ghana in its fight against the Covid-19 pandemic, he said.
"When you are passing a law, you think about the practicality of the law as far as enforcement is concerned. Those who made this law in Parliament didn't think of practicality…They just refused to think about that.
"When passing a law, you think about what it costs in enforcing the law and the practicality of the enforcement," he stated.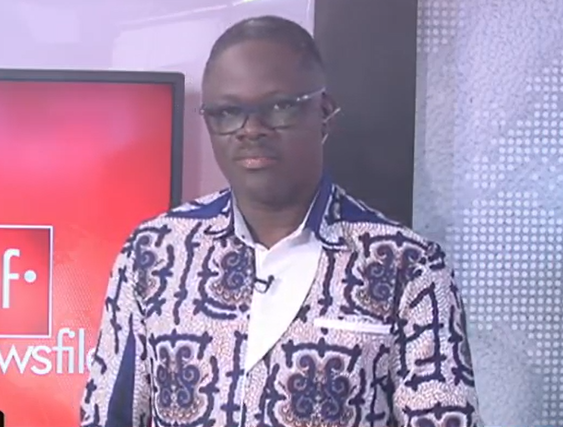 The Tema Regional Police Command arrested 105 persons who were seen walking around without a face mask.
Police in the Central Region also arrested over 50 persons during its operation.
This comes after a directive issued by the President to the Inspector-General of Police (IGP) to direct officers of the Ghana Police Service to ensure the rigorous enforcement of the law on mask-wearing at all public places.
In his response, Mr Samson Lardy hinted Ghana does not have the space to detain millions of Ghana's who keep failing to wear nose or face masks when they get to public spaces.
According to him, should the police keep rounding up persons who breach Covid-19 laws, they would end up having no place to detain and prosecute them.
"The police would need buses to start going round to make these arrests. They would need stadia of police stations to process them for courts. They will need stadia of court rooms for prosecution. That's the absurdity.
"It doesn't work, it is impractical. They can't do it. Just one day, look at the number of people they rounded up. They can't process them. In one week, they will be arresting one million people, where will they process them? Which court will they take them to?" he stated.
Again, Mr Lardy Anyenini indicated that offenders would either pay a minimum of ¢12,000 or four years in prison and a maximum of ¢60,000 or 10 years in prison.
This penalty, he believes as stipulated in the law cannot be met by the average Ghanaian who fails to wear a nose or face mask in public.
"The first two pastors who were arrested and taken to court and fined the minimum couldn't pay. Even pastors couldn't pay, it took the Pentecost church or somebody somewhere to pay for them.
"In the Ho Municipality, they activated their bye-laws which had culprits pay ¢20 to ¢100. You are arrested for not wearing a mask and they hand over to you a mask. That is what sane societies do," he said.
He, therefore, urged government to follow mild punishments that can be enforced to ensure Ghanaians adhere to the safety protocols.
As of January 17, Ghana has recorded 2,178 active cases, 391 new cases, 58,822 confirmed cases and 56,286 recoveries/discharge.
A total of 358 deaths have been recorded by the Ghana Health Service (GHS).