Business24
Economists: Higher GDP growth possible, but not certain, as normality returns
GACL auctioning Antrak properties to retrieve GH₵1.9m debt
Final feasibility report for Keta Port to be ready by December.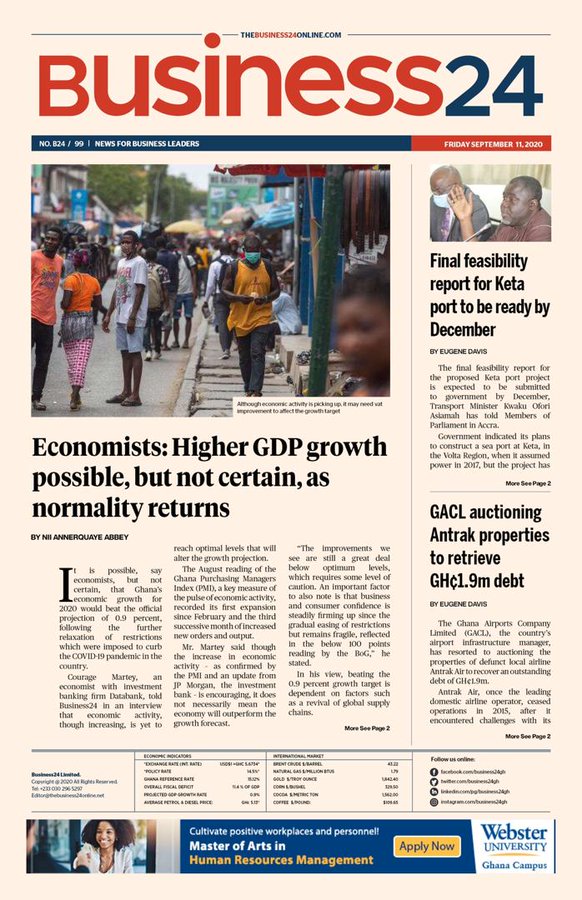 The Finder
NDC manifesto full of populist and discredited promises. – NPP
Dr Bawumia leads delegation to flood affected areas in Upper East.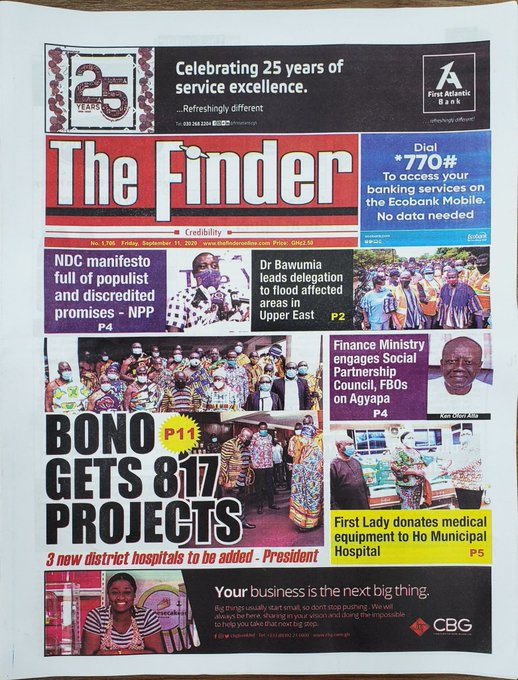 Business & Financial Times
Permit, licence delays hamper economy's formalisation
SMEs want lending rates further down despite marginal decline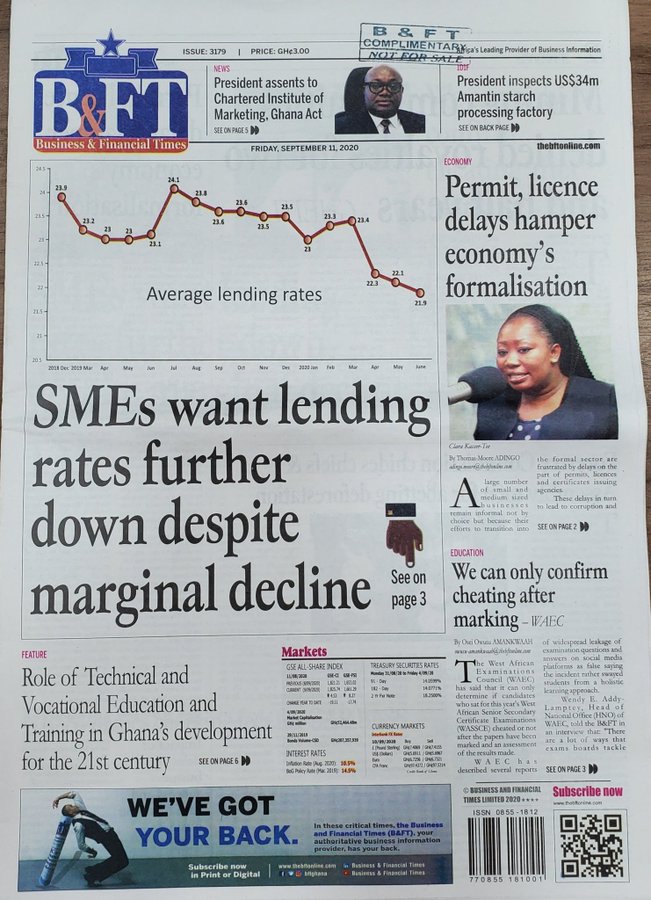 New Weekend Crusading Guide
Protect life of judge threatened by Kennedy Agyapong- CJ urged
Over two million jobs created under Akufo-Addo – says Nana B.
Daily Graphic
Lead fight against outmoded customs, President charges traditional rulers.
Battle of manifestos: 2 ways to manage economy.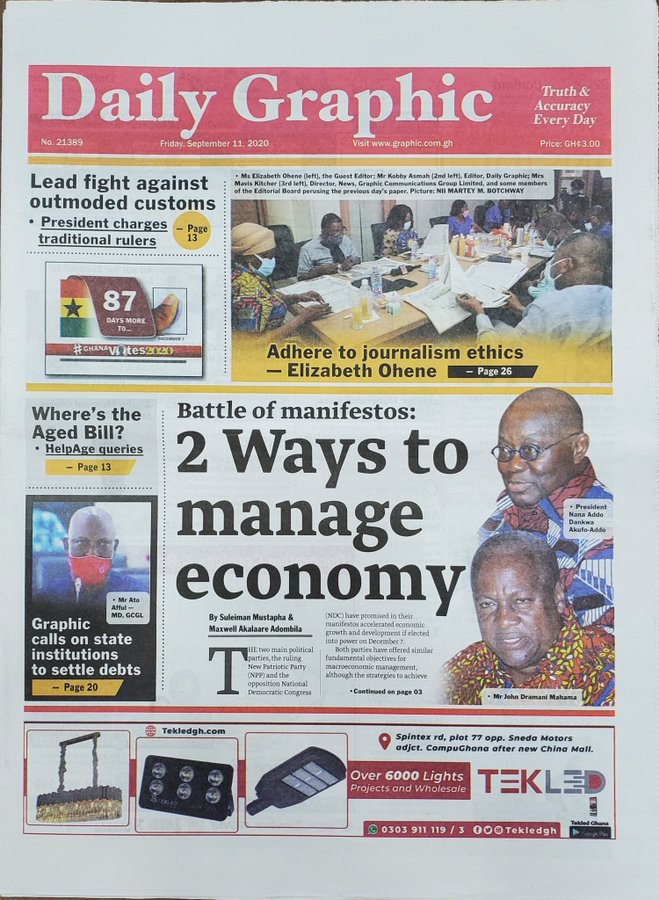 Ghanaian Times
We'll uphold country's peace, stability before, during, after election 2020 – Pres assures
Trade minister justifies inclusion of 68 old companies in 1D1F
Ghanaian Times
We'll uphold country's peace, stability before, during, after election 2020 – Pres assures
Trade minister justifies inclusion of 68 old companies in 1D1F