Chronicle
98 courts, bungalows for 16 regions.
Rawlings advises Mali coup makers says Western powers have hung multiparty democracy around our necks.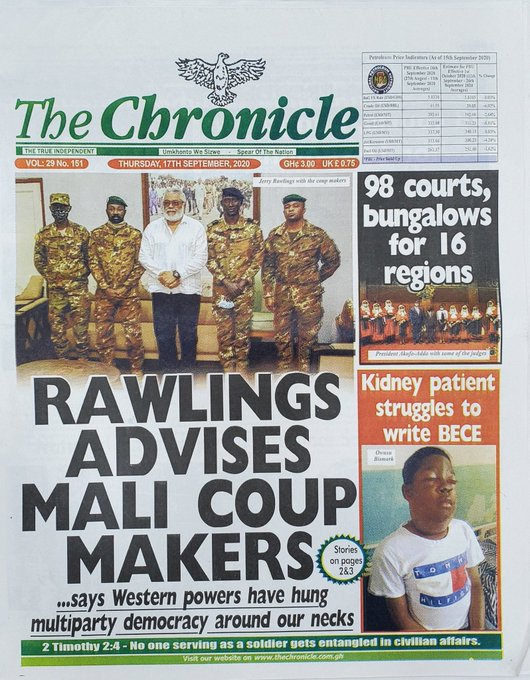 Daily Statesman
Awuku: The youth of Ghana can't trust Mahama
Big boost for Judiciary as govt builds 98 new courts and bungalows for judges.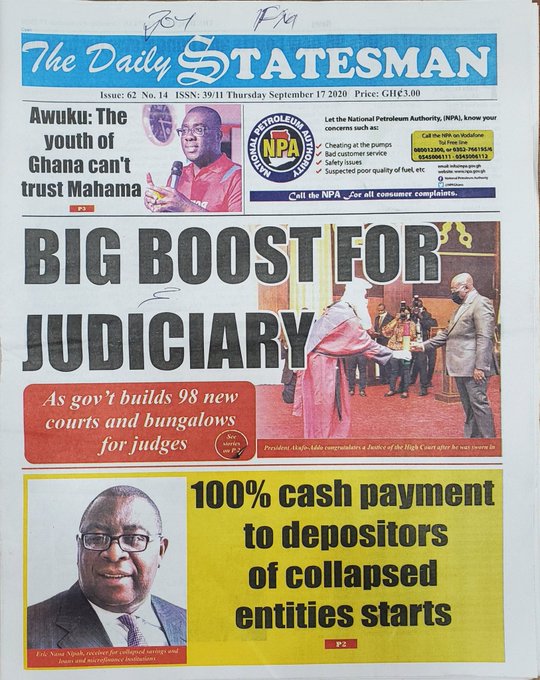 Business & Financial Times
Ghc27m demurrage paid to shipping lines in 2019
Pandemic-hit economy contracts by 3.2% in Q2? Hospitality sectors shattered.
Daily Graphic
Cocoa farmers to earn 21% more for produce
Govt to provide vehicle-owning option – Dr Bawumia.
Daily Guide
Dr Anyah wins pioneer award
Nana building 98 Bungalows for Judges.