Ever since the Covid-19 pandemic struck, patrons of Adom Praiz were deprived of a live concert.
For two years, they had to watch artistes perform virtually and although that was entertaining, the absence of an in-person festival was felt.
So when Adom FM and its sister channel announced the return of the in-person festival, it was an opportunity for fans to once again revisit the joy that accompanies Adom Praiz.
The 2022 lineup – Travis Greene, Celestine Donkor, Piesie Esther, Perez Muzik, Ekow Dadson and others – was seemingly an even bigger motivation for patrons to attend.
Hence, on Friday, November 4, patrons trooped in – in their numbers as early as 5 pm – to the Perez Dome in Dzorwulu to worship God and entertain themselves with songs of praise.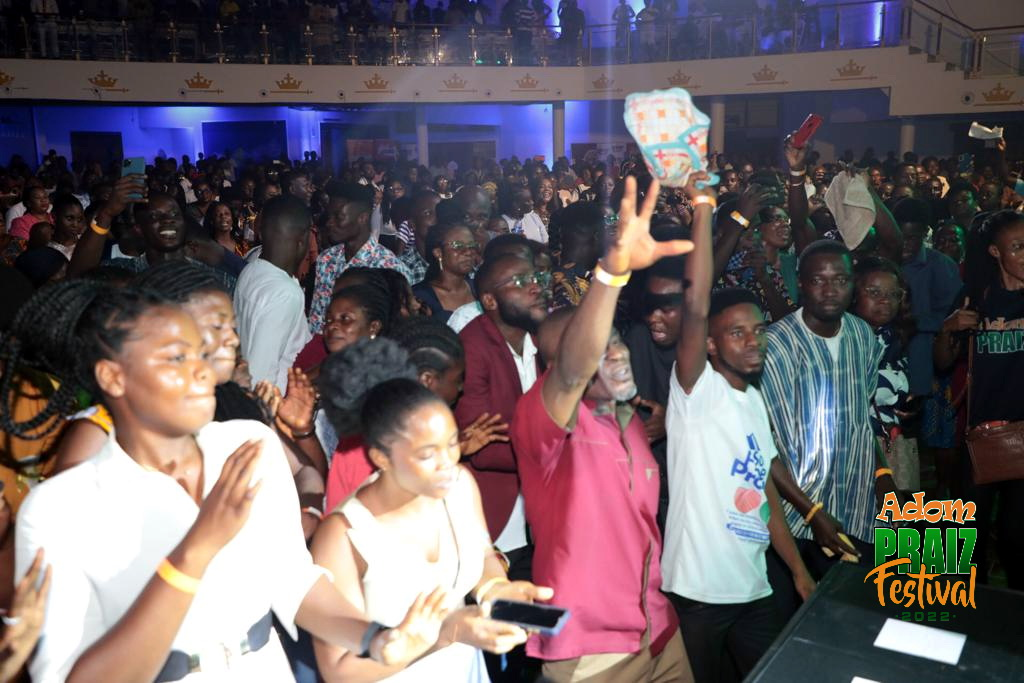 The event was hosted jointly by Adom FM's Kwamena Idan and Joy FM's Pastor Ato Acquah.
Although he is not new to Adom Praiz, Sax Borsah's presence at Perez Dome on such an occasion was a welcome sight.
The saxophonist was the opening act for the 2022 edition.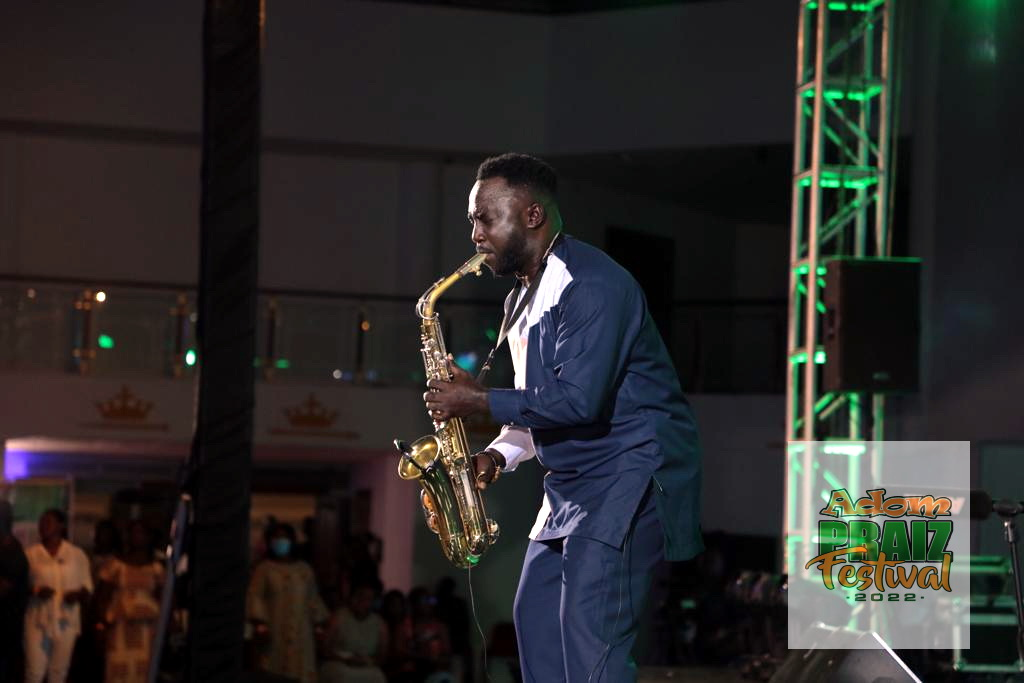 Leading the set with his renditions of popular gospel songs, Sax Borsah had patrons on their feet worshiping and singing to the glory of God as they prepared to witness thrilling performances from the other acts.
Thus when Jesse Morgan and later 'Big God' hitmaker Kofi Owusu Peprah took the stage, the audience were charged, – on their feet and hands in the air – they danced and sang along to their hits.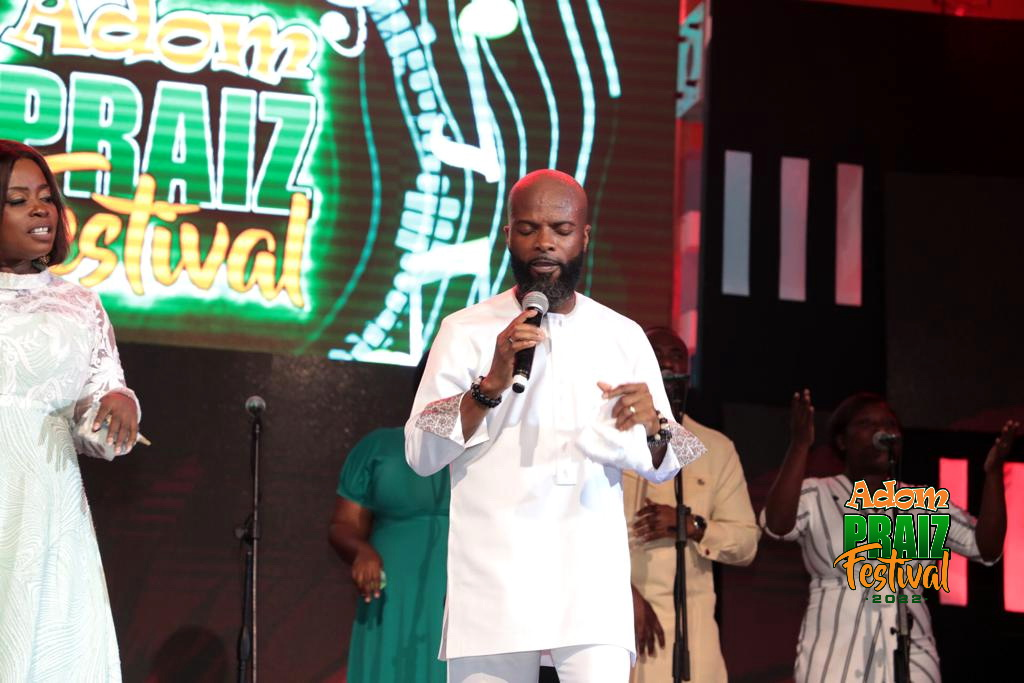 Meanwhile, singer Efe Grace gave a performance that moved the crowd in the Perez Dome.
Her ministrations sent patrons to their knees and others seemingly 'in the spirit' as they listened to her deliver one of the moving performances of the night.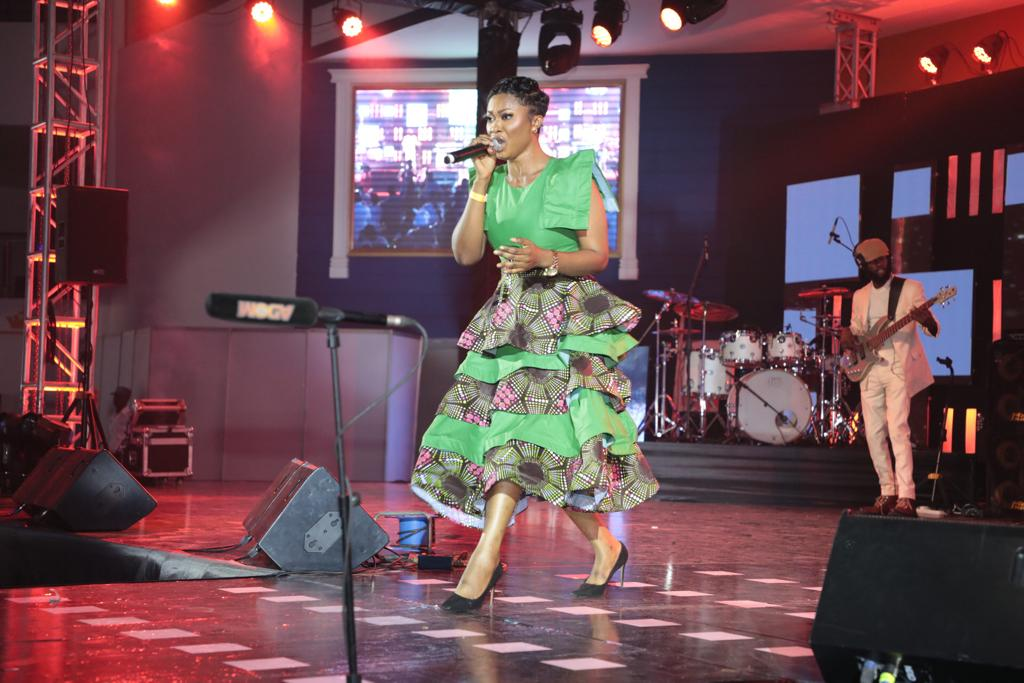 Although fans were bumped to see her time on stage come to an end, they were soon compensated with a sermon from Prophet Gideon Danso.
The renowned man of God encouraged Christians and Ghanaians at large to remain steadfast in Christ amid the economic challenge.
His sermon gave hope to the audience as they looked up to God and prayed for strength and brighter days.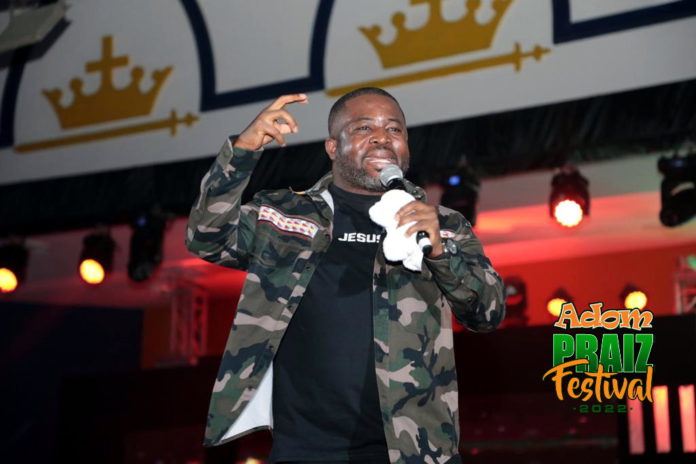 When he exited the stage, the man of the moment, the 2022 Adom Praiz headliner Travis Greene surprised fans by mounting the stage.
He got eager fans pulling out their phones to capture his performance so they could revisit the moment any time they wanted.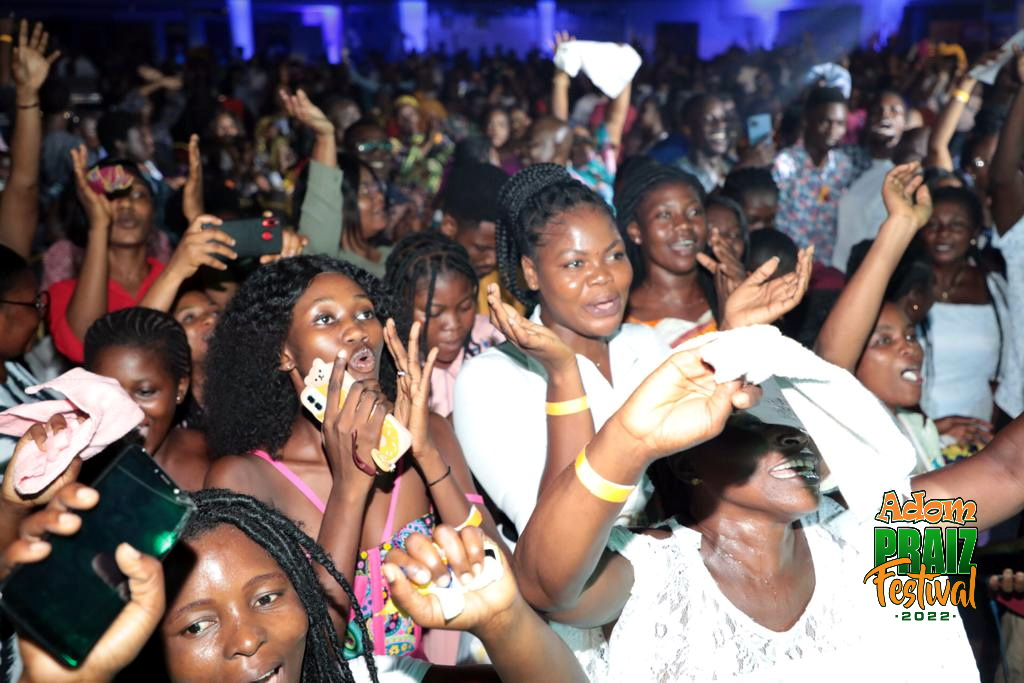 Excited fans were even taken aback when the wife of Travis joined him on stage mid-way through his performance.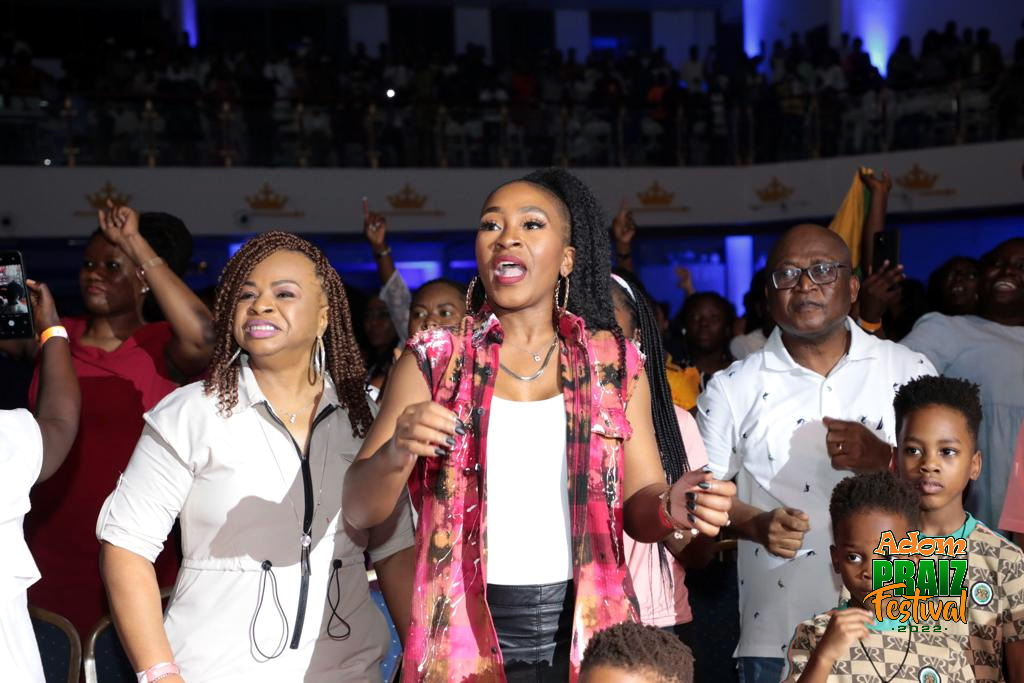 Although her time was short, she sang, delivered a soulful performance and prayed for patrons.
From Make a Way to Intentional, Travis Greene not only thrilled the audience but left a lasting impression on them.
The headliner may have been done but there was more to look forward to.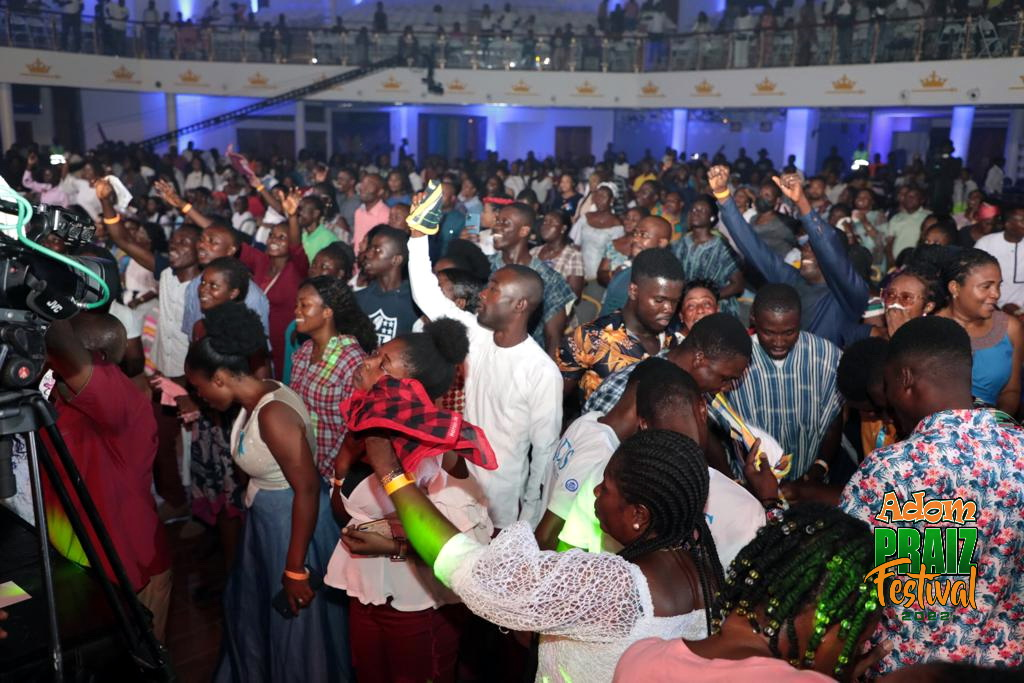 Ohemaa Mercy brought the dome to a standstill when she graced the stage, first starting her performance with a spirit-filled ministration and later performing some of her biggest hits.
Many patrons moved to the front not only to see her better but dance and sing along to her songs.
They were willing to abandon their chairs to continue standing for the exciting performances from Pastor Edwin Dadson and later Soul Winners.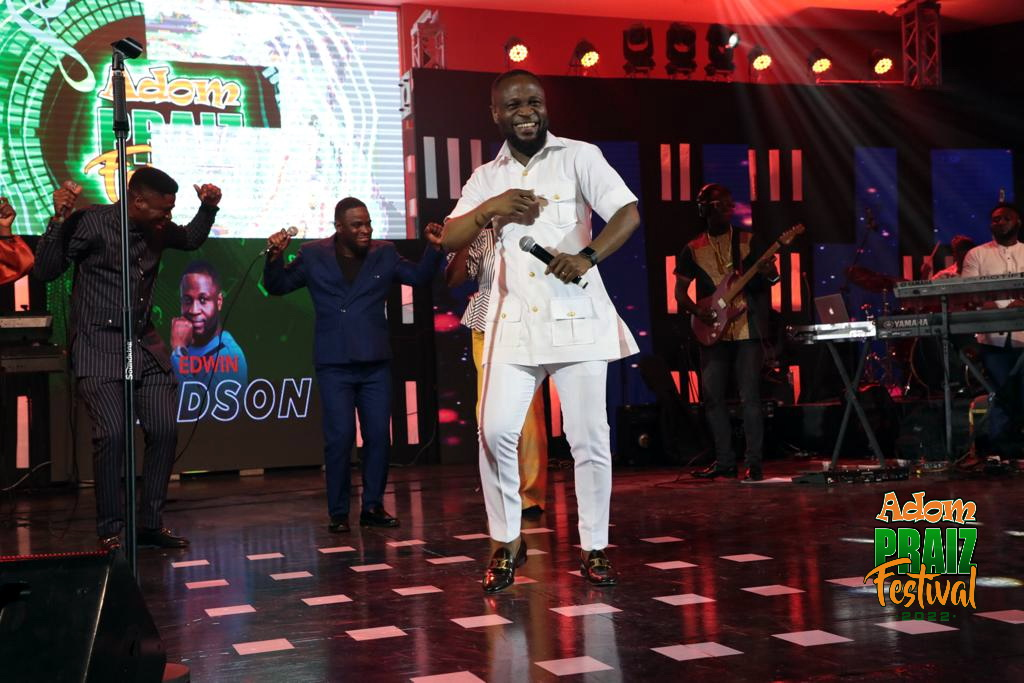 Fans pulled out their handkerchief, with some forming a long line or a circle; dancing to every praise tune these two acts put out.
Between Pastor Dadson's medley of popular gospel songs including This far by Grace, Higher and 'Nnaase' and Soul Winners' song ministrations, fans could not hold back their excitement – they were definitely a crowd favorite.
Perez Muzik with his talented vocalist then took over-delivering an electrifying performance at the Perez Dome.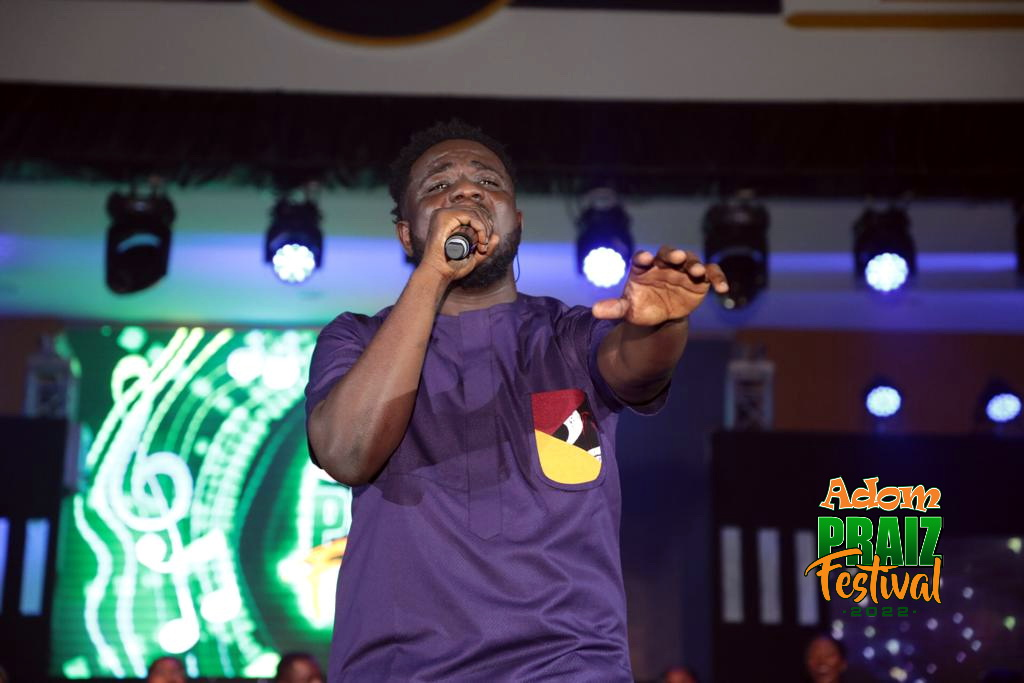 But as promised he was not the final act to grace the stage.
Renowned Gospel singer Piesie Esther moved fans to tears with her performance especially when she soulfully sang her testimony-inspired song, 'Wa Ye Me Yie'.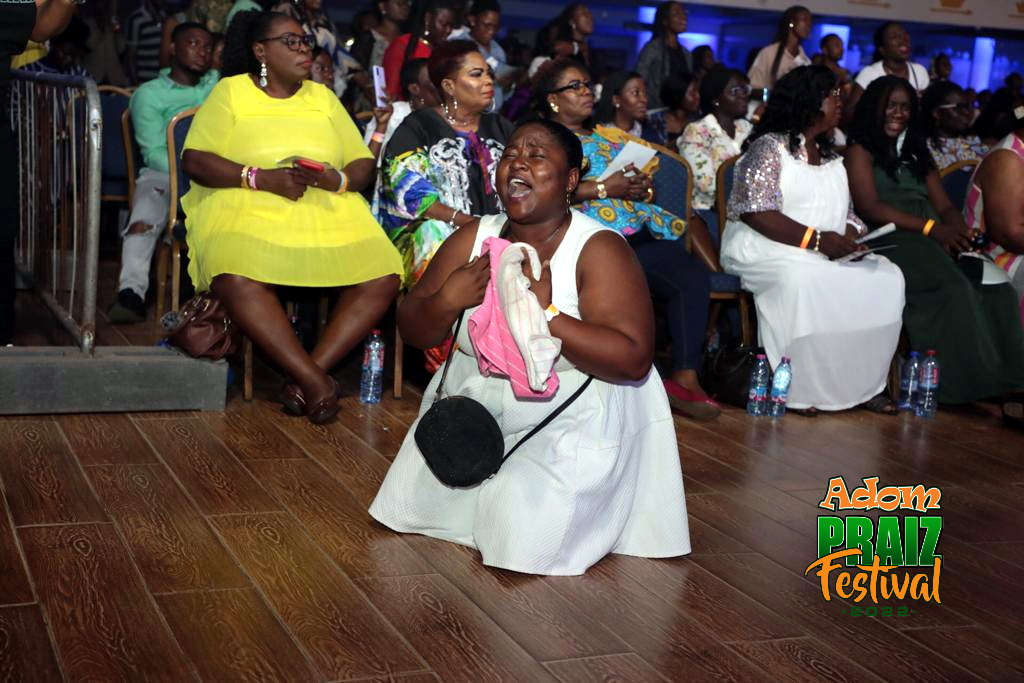 Celestine Donkor meanwhile, wowed the audience when she started off with a heated worship session.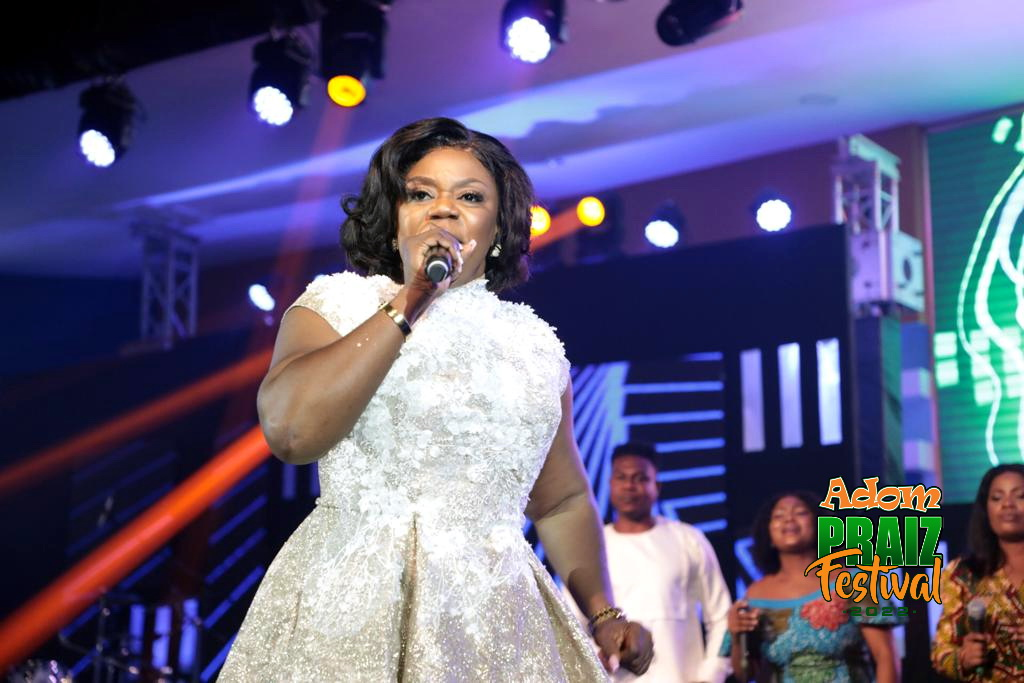 She then switched to a praise session during which congregants couldn't help but dance.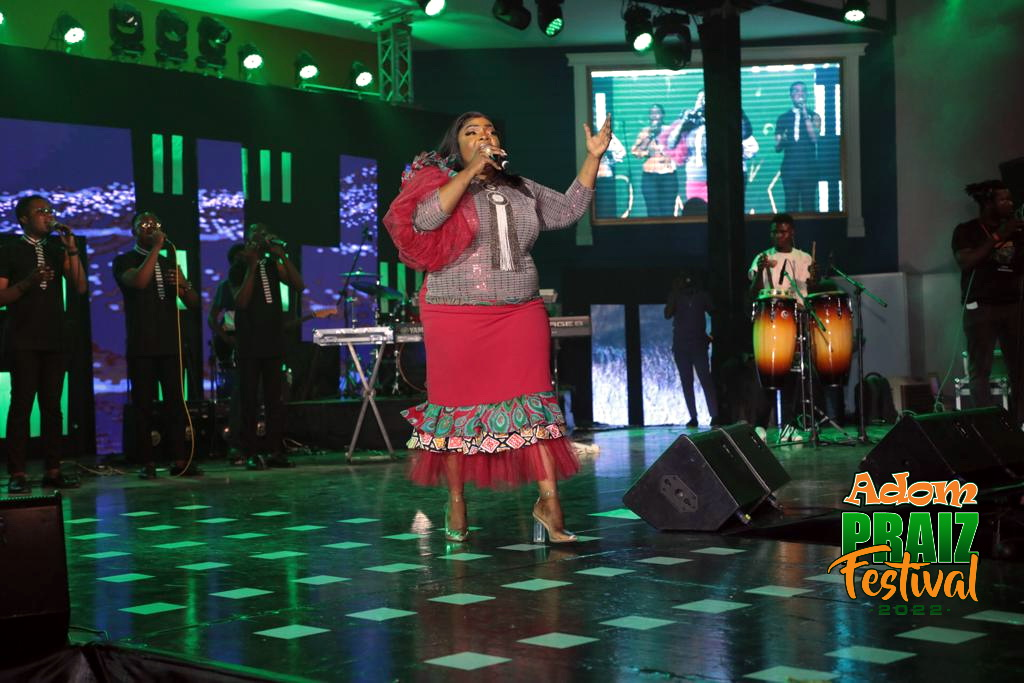 Gospel musician, Jacob Kwaw, popularly known as Jack Alolome, completed the job started by those before him – maintaining a charged atmosphere and entertaining the crowd.
With hit songs like 'Tomorow by this time', 'Woso me mu' and others, Jack was in his element when it came to giving the audience what they paid for – an exciting performance.
DISCLAIMER: The Views, Comments, Opinions, Contributions and Statements made by Readers and Contributors on this platform do not necessarily represent the views or policy of Multimedia Group Limited.