The Department of Crop Science of University of Cape Coast (UCC) has unveiled a Bachelor of Science Degree programme in horticulture .
The new programme is aimed at equipping students with professional and innovative skills to support the accelerated development of the horticulture industry in Ghana.
The programme also seeks to develop entrepreneurial skills among students; enhance their proficiency in managing horticulture-based businesses, and enables graduates to contribute to policy formulation and implementation in the horticulture industry.
The Dean of the School of Agriculture, Prof. Henry Degraft Acquah, unveiled the new programme approved by the Academic Board of the University at a ceremony on Wednesday.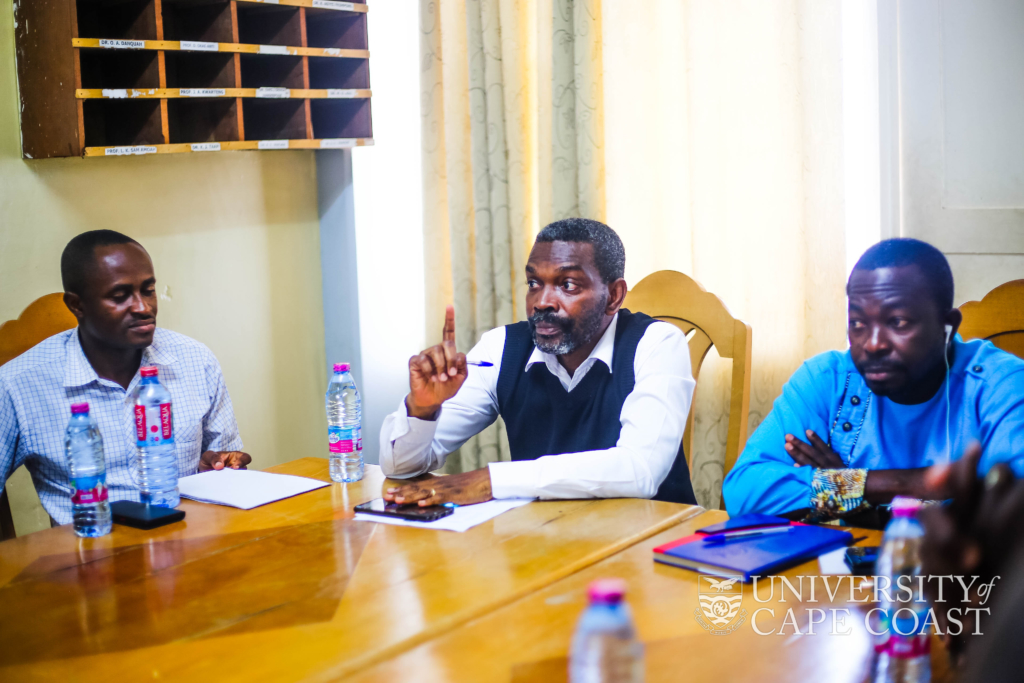 He entreated senior high school graduates to enroll in the new programme as it has the potential to build several career paths for them in the future.
A professor of Crop Science, Prof. Kingsley Taah, who gave an overview of the programme, observed that none of the country's public universities currently offers a Bachelor's degree in horticulture.
He noted that there is a need for high-level specialist training programmes that are aimed at developing a human resource base that is specialized and targeted at the horticultural industry.
Prof. Taah indicated that it has become pressing due to the diversification of export crops with an increasing emphasis on horticultural produce, increased environmental development in urban and peri-urban areas, as well as ecological degradation through mining that requires restoration.
"UCC's BSC Horticulture will fill this vacuum and help the country meet the ever-increasing demand for specialists in the various aspects of horticulture," he added.
Career Opportunities
Prof. Taah explained that there are a slew of job opportunities for students who would pursue B.Sc. Horticulture and charged second-cycle institutions to take advantage of them.
Apart from students employing themselves, Prof. Taah explained that beneficiaries of the B.Sc. Horticulture course could gain employment at both governmental and non-governmental establishments, including the Ministry of Food and Agriculture, Parks and Gardens, teaching and research institutions, and financial institutions, among others.
"Our programme will also develop contemporary consultants in horticulture, ornamental horticulturalists, florists, sports turf specialists, horticultural journalists, real estate developers" he told the audience which included the newly-elected Vice-Dean of the School of Agriculture, Prof. Julius Kofi Hagan.