A student from the University of Ghana has urged the institution to take a cue from KNUST to do a better job in enforcing the Covid-19 safety protocols.
Joining Joy FM's Super Morning Show as a guest Tuesday, Julius Kwame Anfoni said students showing up on campus are failing to adhere to the safety protocols and also the university is failing to put some measures in place in fighting the virus.
"But then our students are trooping in, there's no check or whatever. People enter without their nose masks, there is no temperature checks at the entrances of the halls and all those things as KNUST people claim they're doing."
Mr Anfoni said it is surprising to see campus filled even though there are only level 100 students around.
However, the President of Jubilee Hall, Jimmy Mawuse Adangbe said it will be difficult to reduce the numbers in the rooms in the hostels because the university has an accommodation problem.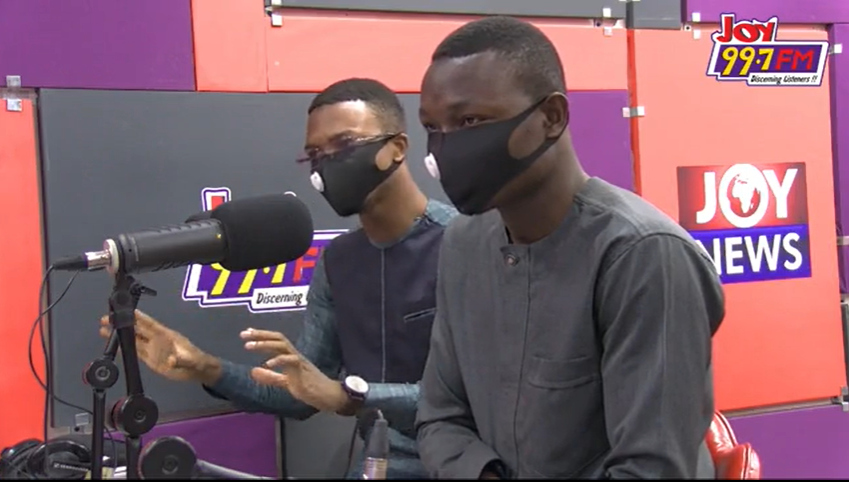 "It's still taking the same numbers…four in a room, we have two in a room and one person in a room. But the one in a room is for the PhD students."
Mr Adangbe believes social distancing cannot be observed in the rooms, and the number of people in the rooms cannot be reduced because a large number of students would not have access to hostel facilities.
"The reality is that we have accommodation challenge and that is the reality we must all face. If we even want to do two in a room, the large number of students would not get access to hostel facilities."
He also encouraged students to look out for their friends to ensure that they don't bring the virus on campus.
Meanwhile, Mr Anfoni says that another situation is the rushing of students to campus, especially those in their first year, whilst some of them could stay at home and join the online learning platforms.
"The situation we are having is that people have rushed to campus especially Level 100s. The enthusiasm to be admitted to the University of Ghana, I want to have a feel of the university system and all those things. Regardless of whether or not they could access online campus from their homes. That is the situation we are having."
Mr Anfoni also urged the the university to do its possible best in looking at the statistics and help reduce the number of people on campus.
"What triggers are they working with to show that they couldn't have reduced the numbers? They could have, if they have statistics of people who don't have access to online platforms from their homes.
"Then we deal with those who really have problems. They come to campus. That is what we should be doing," he said.