Poor safety culture in organisations can undermine its bottom line and sustainability.
This is according to Chief Executive of Volta River Authority (VRA), Emmanuel Antwi-Darkwa who believes organisations are obliged to create a safe working environment as accident, injuries and fatalities in such places have elements of unsafe behaviour.
This came to light at this year's Safety Awareness Day celebration at VRA's Tema Thermal Power Complex (TTPC) where the Director of Procurement, Jacob Fosu-Kyei, represented the Chief Executive.
The event which was on the theme: "Improving Our Health and Safety Culture for Our Business Sustainability" aims to promote safety and well-being of VRA staff which is in strict adherence of its safety ethics.
"VRA rides on the collective skills and output of its staff without whose efforts the Authority's operations would have been in serious jeopardy".
"The health, safety, wellbeing, and security of the workforce are therefore imperative for the authority's short, medium and long-term competitive, profitability and sustainability," he said.
The company however fears these may not be achieved if the staff does not make conscious efforts towards improving their occupational health and safety behaviours.
The authority maintained that positive safety culture can be achieved through identifying, mitigating, and reviewing hazards.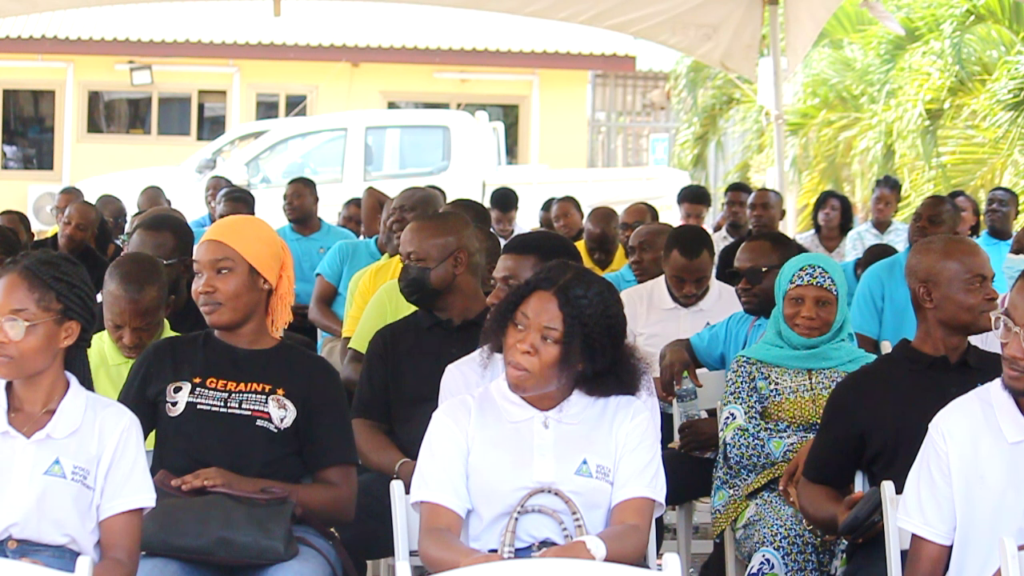 "While commending the existing risk assessments, routine inspections and compliance audits, I would like to encourage all levels of leadership in the authority to deepen adherence to the existing safety work processes," Mr. Antwi Darkwa urged.
Due to the need to prioritise health, safety and wellbeing of workers and areas of operation, management of VRA has over the years pursued best practices in Occupational Health and Safety (OHS) through ISO certifications and benchmarking of OHS performances.
The Chief Executive asked that this health and safety standards be extended to third parties and stakeholders including contractors.
Director for Procurement, Jacob Fosu-Kyei who doubled as Chairman for the occasion, reiterated the position of VRA in the area of safety.
He tolds Joy Business, health and safety remain at the core of their operations.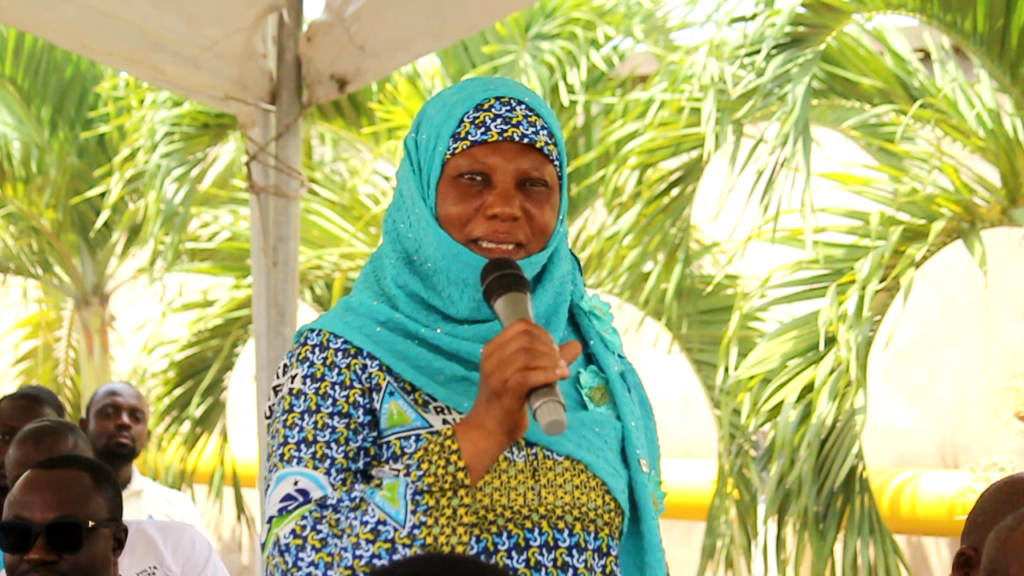 "The effects of non-compliance with safety rules and regulations cannot be overemphasised. There are legal issues, compensation to be paid and other implications," he reminded participants.
Plant Manager of Tema Thermal Power Complex, Ing. Samuel K. Yeboah in his address said since 2016, they are yet to experience any major injury at the complex due to importance attached to safety.
Special Guest and Researcher and Management Trainer, Dr. Alex Anlesinyah walked participants through how businesses world over are losing human resource aside huge sums of money paid as compensation due to safety issues.
He urged organisations in Ghana and the country at large to have strong culture towards health and safety to be able to minimise the sustainability impact of occupational health and safety challenges in organisations
"At the national, we're lacking strong leadership commitment to health and safety. We currently do not have a coherent national health and safety policy. What we have are scattered in different documents".
"Institutions and stakeholders responsible for health and safety too seem not well-resourced to ensure proper enforcement of the existing health and safety legislation," he added.
He called on state agencies such as trade unions, health and labour and employment ministries as well as other stakeholders to take a more serious approach towards issues of health and safety.
"We need to begin measuring health and safety challenges across various industries to be able to inform future policy direction. This will help organisations to navigate the difficult economic challenges they face and contribute to the sustainability of their human capital base and the environment".
Dr. Anlesinyah charged management of VRA to continuously revise its health and safety policy due to changing trends in terms of risks at the workplace.
Staff were given the chance to ask questions after the presentation.
The event which had the slogan "A Safer You is a Safer Me" took place concurrently at other VRA locations.
DISCLAIMER: The Views, Comments, Opinions, Contributions and Statements made by Readers and Contributors on this platform do not necessarily represent the views or policy of Multimedia Group Limited.