A US high school curriculum on African-American history has been revised after conservative critics complained it amounted to "woke indoctrination".
Florida Republicans argued that a draft version of the new advanced-level course lacked educational value.
The US College Board released the official syllabus on Wednesday removing some of the disputed subject matter.
The National Black Justice Coalition, a civil rights organisation, called the revisions "disturbing".
The administration of Florida Governor Ron DeSantis – a Republican hotly tipped for the 2024 White House race – announced last month that the draft version of the new Advanced Placement (AP) course would not be taught in the state's high schools.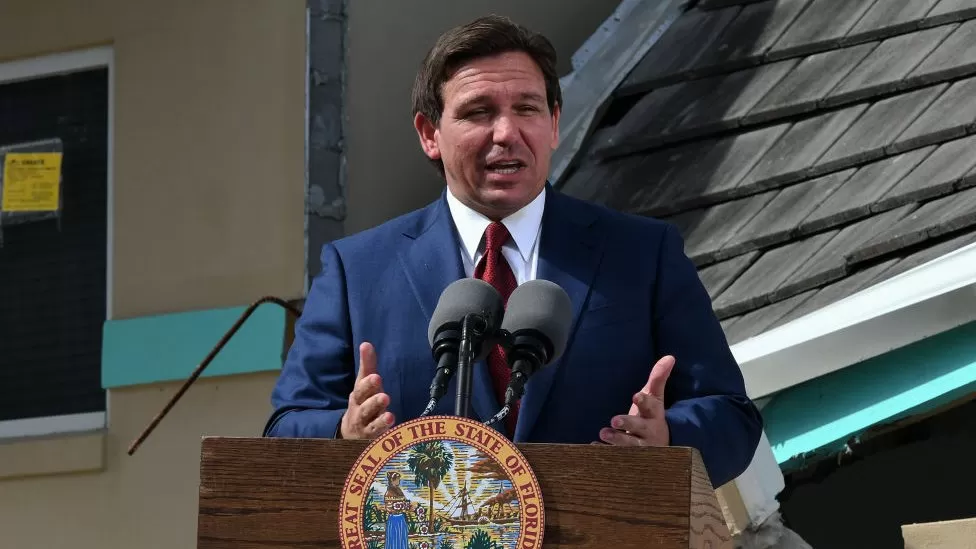 Education Commissioner Manny Diaz Jr called the syllabus "woke indoctrination masquerading as education".
He released a chart listing the state's objections to the class, arguing that it violated state law and was filled with critical race theory, a teaching that racism permeates US institutions.
AP courses give students the chance to take college-level courses before graduation.
They are overseen by the US College Board, and the African-American history syllabus is the non-profit organisation's first new class since 2014.
Florida Republicans objected to sections in the draft including "Black Queer Studies", "Intersectionality", "Black Feminist Literary Thought" and "the Reparations Movement".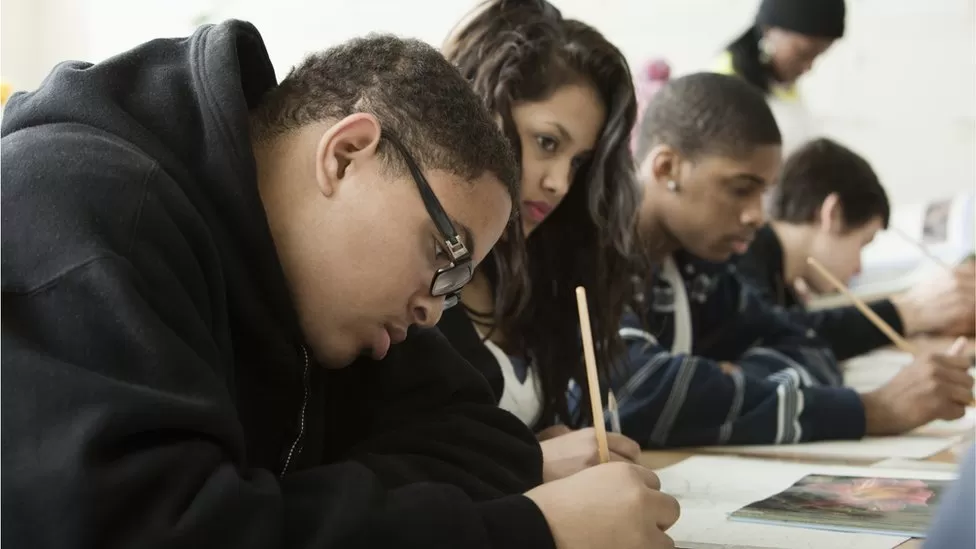 The College Board pared back discussion of intersectionality and removed altogether sections entitled "the Movement for Black Lives" and "Black Struggle in the 21st Century".
Following objections from Florida, the organisation also expunged left-wing black authors Kimberlé Crenshaw, bell hooks and Ta-Nehisi Coates.
Sections on Black Lives Matter and slavery reparations have been removed from the exam and are now optional projects, while a new section on "Black Conservatism" has been added.
The National Black Justice Coalition, a civil rights organisation, lashed out at the revisions to the 234-page official curriculum, which was released on the first day of Black History Month.
"As an organisation committed to advancing and protecting the interest of Black people, we believe the decision to move forward with the launch of this course without key components that are inextricably part of the Black experience is akin to educational malpractice," the group said in a statement.
The College Board argued it was uninfluenced by Florida Republicans and had made changes to the course before Mr DeSantis announced the state would block the material.
"The fact of the matter is that this landmark course has been shaped over years by the most eminent scholars in the field, not political influence," the organisation said in a statement.
DISCLAIMER: The Views, Comments, Opinions, Contributions and Statements made by Readers and Contributors on this platform do not necessarily represent the views or policy of Multimedia Group Limited.