President Joe Biden and top Republican Kevin McCarthy have spoken on the phone, in a change of tone in stalled talks on lifting the US debt ceiling.
Mr Biden told reporters the call "went well" and the two would talk again on Monday, as he arrived back at the White House from the G7 summit in Japan.
The two sides remain at odds over budget cuts demanded by the Republicans as a condition for raising the ceiling.
Failure to do so by June could result in the US defaulting on its debt.
That would mean the federal government could not borrow more money or pay all its bills. The Treasury Department has warned that a default could begin on 1 June.
Such an outcome would cause chaos in financial markets and lead to further rises in interest rates.
As he left Japan on Sunday, Mr Biden told reporters that proposals by Republicans - who control the House of Representatives - were "simply, quite frankly, unacceptable".
He added: "It's time for Republicans to accept that there is no bipartisan deal to be made solely, solely on their partisan terms. They have to move as well."
But Mr Biden also said he would be willing to cut spending to reach a deal.
The president cancelled foreign visits that were due to follow the three-day summit in Hiroshima, in order to deal with the impasse over the federal debt.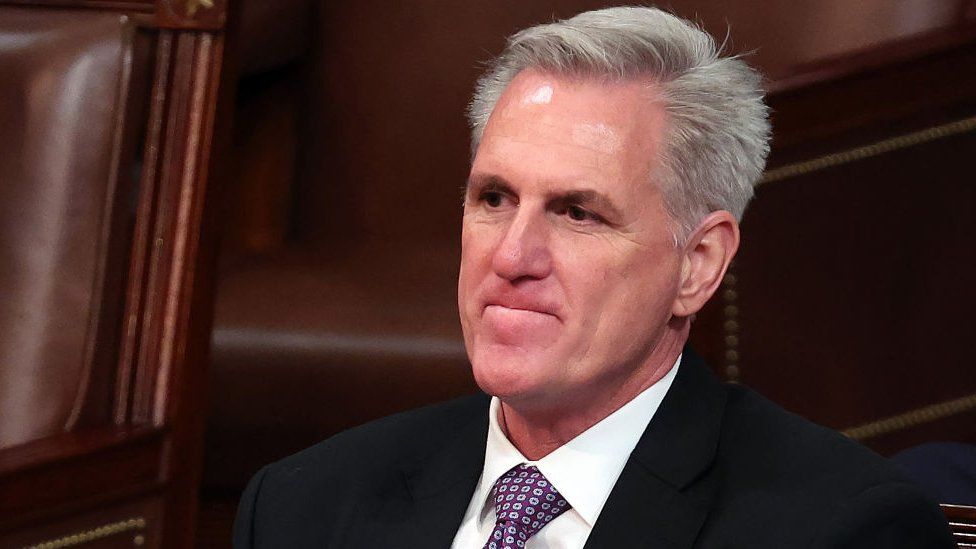 Earlier, Mr McCarthy described his call with Mr Biden as "productive".
"I think we can solve some of these problems if he understands what we're looking at," he told reporters following the pair's conversation.
On Sunday night, negotiators met at Mr McCarthy's office on Capitol Hill, with the summit lasting for around two-and-a-half hours.
Steve Ricchetti, one of Mr Biden's representatives and a senior adviser to the president, told reporters that the negotiating teams would continue to work overnight.
Meanwhile, Treasury Secretary Janet Yellen said on Sunday that 1 June remained a "hard deadline". She told NBC that without a deal "we expect to be unable to pay all of our bills in early June".
Failure to lift the ceiling could see the US suspend its social insurance payments and the salaries of federal and military employees. Default also threatens to wreak havoc on the global economy, affecting prices and mortgage rates in other countries.
The impasses has rattled financial markets. On Friday the Dow ended down 0.3%, the S&P 500 dipped 0.1% and the Nasdaq slipped 0.2%.
In exchange for support for raising the debt ceiling, Republicans are demanding budget cuts to the tune of $4.5tn (£3.61tn), which includes scuppering several of Mr Biden's legislative priorities, while also seeking increased spending on the military and border security.
The White House has called the Republican proposal "a blueprint to devastate hard-working American families", although it has indicated that it may make some budgetary concessions.
Both President Biden and Mr McCarthy are under pressure from the left and right flanks of their respective parties to hold the line.
With a one-seat Democratic majority in the Senate and Republicans in narrow control of the House, a deal has so far proven elusive.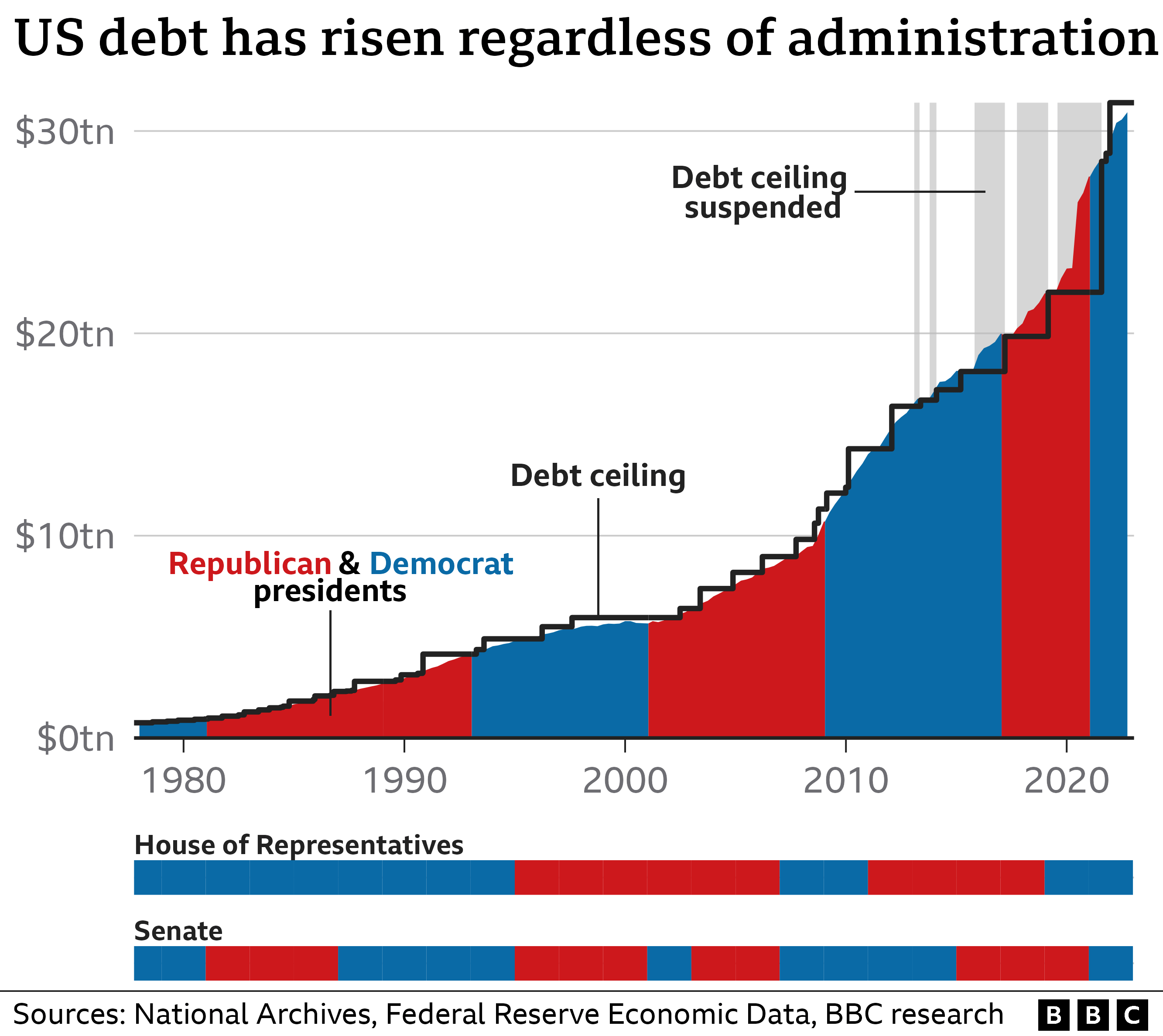 DISCLAIMER: The Views, Comments, Opinions, Contributions and Statements made by Readers and Contributors on this platform do not necessarily represent the views or policy of Multimedia Group Limited.