Five household names in Ghanaian acting have told the story behind the hit comedy series Taxi Driver in what was a tribute to talent and creativity.
Psalm Adjetefio, 'T.T', professionally a Ga teacher had been cheated in his wages after an acting gig and was contemplating his next move in Tema when Emmanuel Appiah who would go on to direct the comedy approached.
"Emmanuel Appiah had just come from London, dyed his hair like somebody a lot of people had eaten palm nut soup and rubbed their hands in his hair", he said on the Joy FM Super Morning Show Friday.
Emmanuel Appiah whom he described as a 'genius' pitched the idea of the daily encounters of taxi drivers hilariously exaggerated in a TV comedy.
"I didn't know how to drive", he recalled his handicap for the role. But the talent in 'T.T' did not allow him to say no.
Enter the lanky Asterisks.
Months before landing a role in Taxi Driver, an accident involving a taxi had landed him in a hospital.
He would spend seven months recovering, four of which were spent in a hospital bed. It was at one of the rehearsals at GBC with the Royal Theatre Performers that he would catch the eye of the scouting Emmanuel Appiah
And get him a role in the TV series where his constant coughing marked him out for laughter.
Two down, three to go.
Pot-bellied and pompous 'Pattington Papa Nii Papafio' walked into Taxi Driver after featuring quite regularly in Adult Education Drama.
Known in real life as Henry Harding, the actor was also from the stock of the Royal Theatre company and was originally meant to pass through the series playing bit-parts.
His talent did not know how to play a bit-part as the ability to throw in big intimidating English words – too long to be meaningful – proved a popular rib-cracker.
"I wish that the ubiquitous philanpropism concoubitance of the Lord will traject with us in all our endeavours", he signed off in the interview with Daniel Dadzie.
Enter George Quaye who played the role of a crafty nephew to owner of the taxi driven by T.T. Characterised as 'Aboagye', his role needed an actor competent in the Twi language.
George says he was not competent in Twi. He was competent in confidence.
He had been rehearsing his acting skills with a theatre company formed by the legendary David Dontoh.
He remembers his audition where more than a 100 would-be actors gathered at Village Communications in Accra.
His first question was 'Can you speak Twi?'. He gave more than an affirmative response daring the judges to 'if you like sack everybody here and pick me'.
Of course they didn't sack anybody, but they picked him much to his surprise as that was his only question for the audition. The director was looking for a Twi-speaking actor who could brag like stereotyped Asantes.
His boss in the comedy was the ever-funny radio presenter, advertiser's favourite Mikki Osei Berko, 'Master Richard'. Emmanuel Appiah once again still scouting, watched a stage play featuring Mikki.
"Who is this guy?"Emmanuel Appiah would ask. The rest was found in several episodes of Taxi Driver which run on GTV in a period of authentic Ghanaian creativity which some believe is in a nostalgic past.
'It was a perfect cast', 'Master Richard' said to nodding agreement of his colleagues. 'Aboagye still feels like my nephew', he said hinting at how make-believe can really be believed.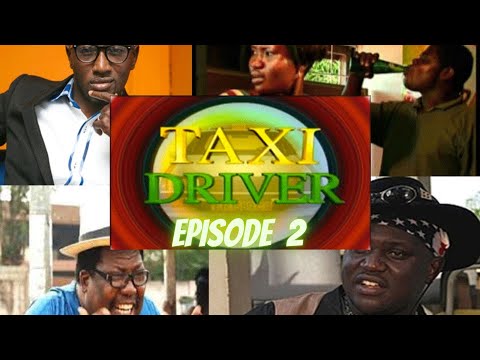 He expressed sadness that the shows like Taxi Driver ended. "That show has opportunity across the globe", the popular actor stoked revival fires.
Praising the ability of Ghanaian acting in boosting tourism, he recalled sitting in a bus while abroad and getting identified by Indians.
'Master Richard' urged young actors and would-be actors to focus on getting formal education in acting and insisted talent is not enough.
"Would you accept someone who says he is a doctor by talent?" he made a case for attaining higher education in acting and theatre.
He said in his case, he polished his talent through consistent practice and mentorship too. But for his role even these two may not have been enough.
His Ashanti blood was the icing on the cake, the man entered into his Taxi Driver character where big boast and thick threats set him apart for laughter.
Traits that have never left him to date.