The two most followed sporting events, namely football and athletics according to history were founded in Rome and Olympia respectively and these two cities are part of the cities with strong spiritual beliefs.
Despite how scientific and technological the game of football has become, there have been incidents in which acts of spiritual influence on the outcome of a game have been spotted.
The spiritual practices are often termed with respect to geographical settings. Terms such as Voo Doo and Free Masonry are familiar in the western world likewise Black Magic and Occultism are familiar in the African setting.
Some notable incidents or practices that happened at the western world include
Hennes the belly goat, the only living mascot in German football. This goat has attended every FC Cologne's home match since 1950 and it's believe to be the object that brings the team fortunes in terms of results.
Bruce David Grobbelaar, who is a Liverpool great was believed to have sprinkled urine in one of the posts at Anfield which took off a curse on the Liverpool team and fast forward the team won the league for the first time in 30years.
Paul Pogba recently confessed talking to a witch doctor about his injury woes.
Aston villa tour during the preseason in Asia ended with an Asian spiritualist leading four other colleagues blowing smoke onto the players accompanied with words in foreign language.
In Leicester city's 2014/2015 premier league winning season, a monk was seen at most of their games. In crucial home games, that very monk was spotted performing rituals on players using what was believed to be concoctions. Same practices were seen in their first champions' league season in which they pulled a lot of surprising results .The monk's appearance is so unusual especially in the premier league. After that season, he is hardly seen.
Recently, David Dein former Arsenal chairman disclosed in an interview that during Arsenal's invincible season there was a ritual greetings by the Arsenal players at the tunnel just before they appear into the inner perimeter. It was demonstrated by a choreographic nodding of their heads activated by Vieira. Gilberto Silva confided in him.
Real Madrid's celebrations with the goddess cibeles after every major trophy won is another evidence. Goddess Cibelesaccording to history was a Greek god mistress of wild nature who was symbolized by her constant companion, the lion, a healer, the goddess of fertility and protectress in time of war.
Some notable incidents or practices happened in Africa
Back in AFCON 2008 which was held in Ghana. It was alleged by some journalists and workers at the then Accra city Hotel that blood was seen which was suspected to be that of a cow smeared at the doors of the rooms that the Egyptian national team players lodged.
In December 2016, a video of an incident in a league match of the Rwandan league went viral. In the said video, Moussa Camara was spotted fiddling with something near the opponent's post. In some few moments after the fiddling the same player scored the equalizer for Rayon Sports. It was later revealed that the Mukura FC goal keeper had planted something sort of witchcraft that was protecting the post from goal(s).
"I'll never forget when we lost 6 – 0 to Mamelodi Sundowns FC. That game ended before 80 minutes. If I'm being honest, Black magic works in football because we were hearing unusual voices. Gcaba came to me and said he saw crocodiles and dogs whenever they attacked us". – Tendai Ndoro of Orlando Pirates after they lost to Sundowns in a PSL encounter in February 2017.
In September 2019, the Tanzanian national team players stayed on the pitch at half time in a world cup qualifying match against Burundi after speculations of black magic being used in their changing room.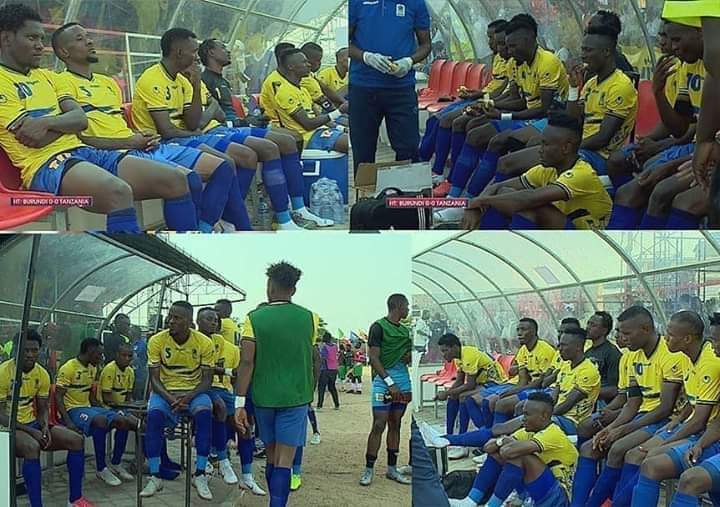 In CHAN 2021 which was held at Cameroon, coach, Zdravko Logarusic of Zimbabwe accused the Cameroonians of witchcraft after he saw a dead bat at the passing spot of the center circle.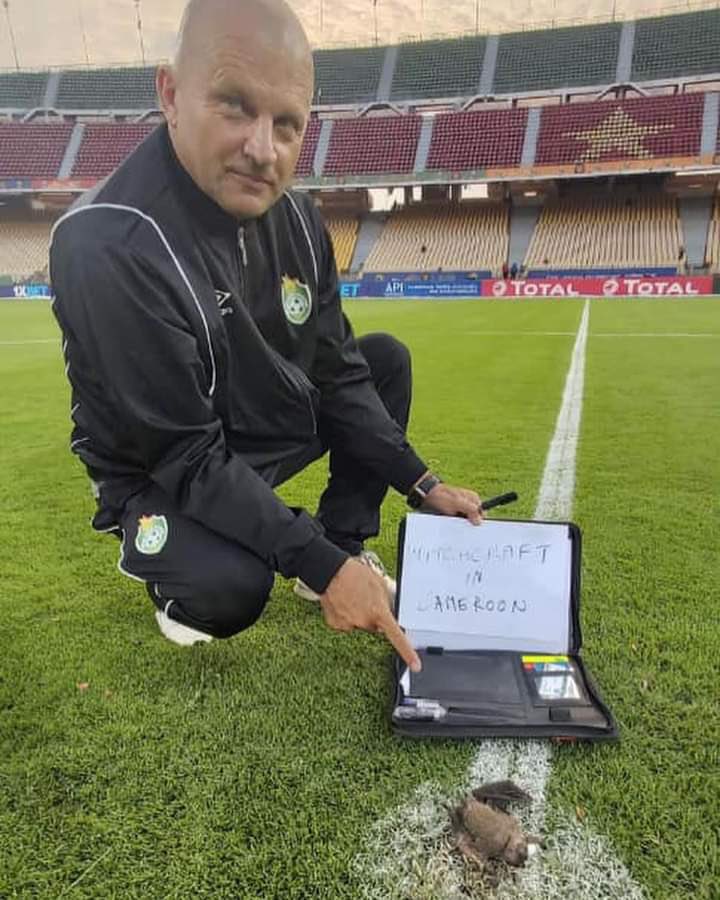 Hearts of Oak players were spotted with flowers on top of their ear lopes in a CAF CL preliminary stage match against CL Kamsarj in 2021.
The immediate past super clash in the Betpawa premier league between Kotoko and Hearts also came with its moment. Kotoko players where seen entering the pitch holding hands whilst the leading player of hearts of oak spent some moment on the touchline before making way on to the pitch. Gladson Awako was spotted following the kotoko players instead of the other way. Three men in smock quickly run to stop him which he was seen to be resisting. Asante Kotoko and Accra Hearts of Oak have over the years had a number of incidents where players have performed one ritual or the other.
Moments have been spotted in the Gambian premier league and Tanzanian premier league all relating to suspicions of magical plots.
It appears to be obvious that football cannot be without spiritual beliefs and practices likewise athletics and it is evident that these practices take place in areas that the scientific and technological practices are paramount in the game. The difference in involving spirituality lies the demonstrations of consulting the spirits.
So, do these spiritual incidents really win games or they are just coincidental? What is the relationship between spirituality and performance or hard work? Do they go hand in hand?
These are some of the questions that those of serious technology and science beliefs may be asking.
Leicester city boast of one of the best technologically resourceful club and Arsene Wenger is believed to be the inventor of Data and science in getting results in the modern game better still incidents of spiritual consultations were recorded in both cases. They may not win games all the time but looking at the origin of the game of football but such practices are the soul of the game irrespective of modernization of the game. They go hand in hand.
DISCLAIMER: The Views, Comments, Opinions, Contributions and Statements made by Readers and Contributors on this platform do not necessarily represent the views or policy of Multimedia Group Limited.