Education think-tank, Africa Education Watch has asked government to consider shutting down the Greater Accra region to prevent a further spread of Covid-19.  
The recommendation comes on the back of the increasing numbers of new cases in the country, especially in the capital.
Out of the cumulative cases per region as of January 19, the Greater Accra Region has recorded 34,255 cases.
Currently, an additional 679 persons have been infected with the virus bringing the country's total confirmed cases to 60,794. As it stands, the country has 3,286 active cases with 367 fatalities.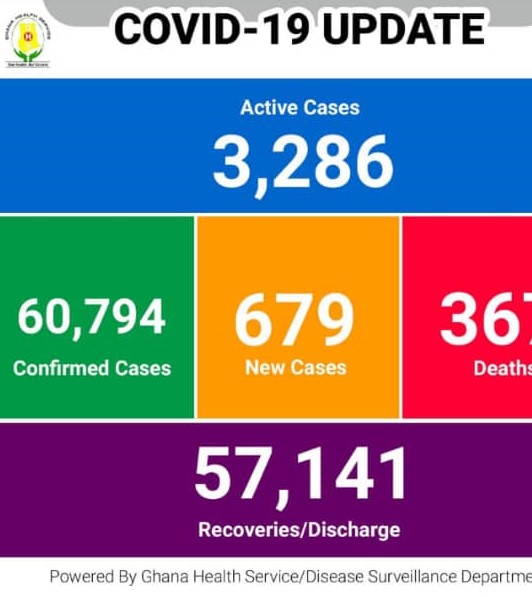 Speaking to JoyNews, Monday, the Executive Director of Africa Education Watch, Kofi Asare insisted that the non-compliance of the safety measures by citizens call for an immediate lockdown of the capital.
"If we continue this irresponsible approach to policy implementation this way, we are going to put all of us our lives at risk and we are going to die, so yes we need to be discussing shutdown.   
"As we speak, last week, 3 countries have shut down their capitals; Kigali is shutdown, Malawi is shutdown, Freetown is shutdown and these countries are reporting between 100 and 150 cases a day. We have been recording 679 and we have been doing 600 back-on-back within 19th and 20th [Janurary]," he stated. 
Mr Asare, however, suggested that a variation of the lockdown from what was instituted before can be implemented.
He said, "some, you will not allow anyone to move out of the epicentre, and some you will not allow anyone to enter or leave the epicentre and go internationally and so it depends. But then given the rate at which we are increasing our spread shutdown is actually one of the options on the table."   
Mr Kofi Asare also noted that the lack of compliance with health and safety protocols in school will affect community spread.   
He explained that the social distancing protocols are being defied in the classrooms due to overcrowding in some schools. This, he says will also have its attendant effect on the families of these students.
"We have experienced a week-long reopening which was beset with overcrowding in our classrooms and we don't know the implication on that lack of observance of safety protocols to the families that these children will go and mingle when they leave school".
He was also unhappy with the implementation of Covid-19 safety protocols by the Ghana Education Service (GES) in schools.
He believes that the inability of GES to provide PPEs for students a week prior to the reopening of schools as has been set out by the governing agencies is suggestive of either indecision or negligence on their part.
And for that matter, "We need to be discussing shutdown because the Ghana Education Service has proven beyond doubt that it has no clue on how to plan the reopening of an entire educational system within a pandemic like Covid.
DISCLAIMER: The Views, Comments, Opinions, Contributions and Statements made by Readers and Contributors on this platform do not necessarily represent the views or policy of Multimedia Group Limited.