A group of coconut oil traders and western cargo drivers at the Nzema station at Agbogbloshie in Accra say they will resist any attempt to evacuate them from the land they have been occupying for the past 37 years.
According to them, they have fulfilled all requirements with Chiefs and previous governments, hence they have earned rightful ownership of the land.
The group said last week, a team of policemen led by Dr. Nketiah who they believed was from the Office of the Vice-President served them an evacuation notice.
They explained at a press conference on Friday that Dr. Nketiah told them the Vice-President has earmarked the land they currently occupy for the construction of toilet and bathroom facilities for head porters, popularly known as 'Kayayei.'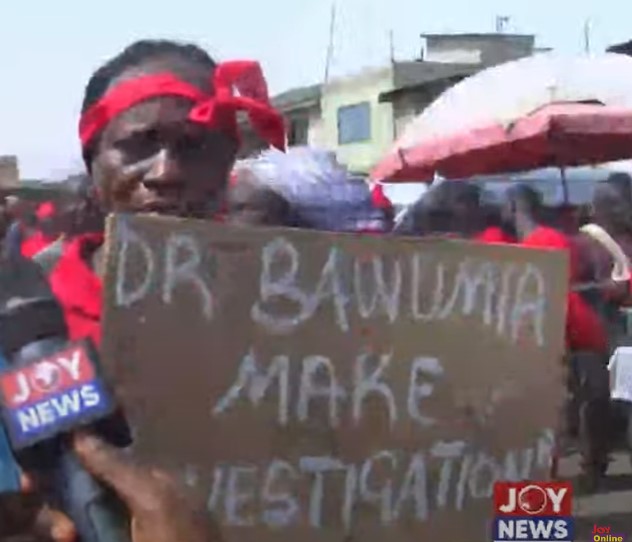 "We are not happy to hear this since we were not given prior notice before Dr. Nketiah communicated to us just last week," the Vice Chairman of the group, Francis Amihere stated.
"We can boldly say that we are rightful occupants and will therefore take any action, especially legal to prevent the Vice President to evacuate us from our land," he added.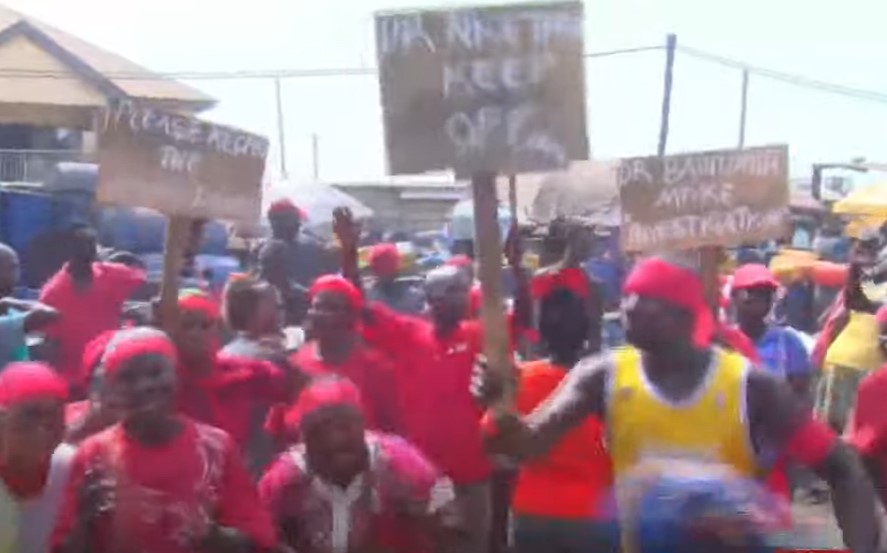 Also, the Vice Chairman appealed to the Vice-President to take other portions of the land from other parts of Agbogbloshie for his project.
"If the Vice-President is not aware, we will like to inform him with all due respect that about 90 per cent of land in Agblogbloshie here belongs to our brothers from the North, he should therefore use part of their lands for construction rather than evacuating us from this piece of land," he added.
Some traders who spoke to JoyNews narrating their plight say they have nowhere to go.
One trader said, "We have been here for over 37 years and they want to sack us, so where are we expected to earn money to take care of our children, we are pleading with the government to help us because we have nowhere to go."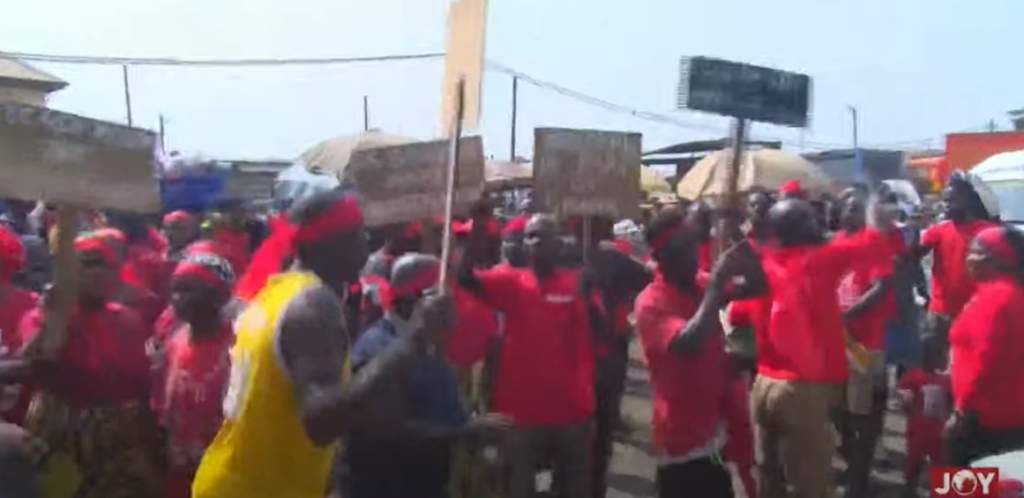 Another trader expressed her displeasure at the short time the notice was served.
"If you are going to collect land, you should give out information on the day you intend to take the land but nothing was said, only for you to send people accompanied by soldiers and policemen to evict us, you did not include the new place you want us to move to," she added.
DISCLAIMER: The Views, Comments, Opinions, Contributions and Statements made by Readers and Contributors on this platform do not necessarily represent the views or policy of Multimedia Group Limited.