One may think, having one child will be a couple's greatest wish. But, surprisingly, that is not the case: many couples crave for more.
It is estimated 15 per cent of Ghanaian couples are dealing with secondary infertility.
Neta Kris Abiana Parsram and Emmanuel Kwasi Debrah explore the intricate world of secondary infertility.
Mrs Komedu, a mother of two daughters, has been trying for four years to conceive a son. She's concerned with inheritance and prestige.
Unfortunately, her efforts to get pregnant were repeatedly unsuccessful even though doctors had cleared her to be fit.
"They've been confirming test after test, there's nothing wrong with me, and should not have a problem conceiving," she said.
Mrs Komedu was frustrated and concerned that another woman would give her husband a male child she appeared incapable of.
"I suffered neglect from my husband and I was desperate to conceive in order to receive attention and love from him.
"I would usually ask, 'What am I? What will I be called? Where do I fit? I'm not barren, no one can say I'm barren. I have daughters yet I can't get pregnant," she revealed.
As compared to primary infertility where there is no conception though the couple have adequate intercourse without any form of protection, in secondary infertility there is difficulty in conception after a previous pregnancy after a year or maximum of two years of trying.
However, Dr. Jude John Kweku Annan, a senior lecturer at the Department of Obstetrics and Gynaecology, Kwame Nkrumah University of Science and Technology clarified that the condition can be attributed to couples who have been having difficulty in conceiving after they have previously achieved a pregnancy. That previous pregnancy could have resulted in a live birth, stillbirth, an ectopic pregnancy or miscarriage.
"Secondary infertility doesn't mean they have a surviving child. All it means is that: they had a pregnancy before but the outcome of that pregnancy is that either they had a miscarriage or an ectopic pregnancy or the baby dies in the womb or they have a surviving child. And subsequently, they've been trying for another child and that pregnancy isn't coming," he explained.
Infections
A research published in the journal of public health on risk factors and perceived causes of secondary infertility among women in the Tamale Metropolis implicated Sexually Transmitted Infections (STIs) among others.
Dr Annan points out inadequate management of reproductive tract infections have largely been blamed for secondary infertility in the sub-region.
"These infections can either be from STDs, pelvic inflammatory disease or other infections as result of abortion or miscarriage.
"If these are not managed well, infections can occur that can affect the fallopian tube or the lining of the womb," he said.
The career lady
A 1993 report in the Journal Biosocial Science found more Ghanaian women got married by ages 25 to 34 years.
Reports indicate the female marital age has experienced a gradual increase over the years.
The pressure of career and education have been the main drivers.
Unfortunately, advanced female age has been identified to negatively impact spontaneous pregnancy.
Dr Annan, also an honorary consultant gynaecologist at the Komfo Anokye Teaching Hospital has been observing cases of secondary infertility in females in their forties.
It has been documented that 60 per cent of women who are above 40 are likely to suffer secondary infertility.
"We've been seeing a lot of women coming to see us in their early to late forties and at that stage there's a lot of problems.
"Less than 30 years, there is a high chance of achieving conception and as the age gradually advances, the chances of conception declines.
Fibroid is one of the major public health problems affecting pre-menopausal women in Ghana.
With the proliferation of herbal medicines in the system, he was again worried many women have resorted to the use of herbal concoctions to treat fibroid.
He observed many women have been reporting late-stage fibroid.
He indicates the surgical process of getting rid of the fibroids can lead to adverse effects.
"By the time they come to us, it's so huge we have to do surgery. Even the process of healing and scar formation can lead to adverse effects," he added.
All about ejaculation?
A 2014 study in the British journal of medicine and medical research reported various abnormalities in the semen of male partners which also differed significantly among primary and secondary infertile couples.
These included sperm motility, sperm concentration and few others.
According to a 2020 report in the International Journal of Reproductive Medicine, male infertility contributes to about half of all infertility cases in Ghana.
The report found the prevalence of male infertility is 4 per cent higher than females.
Dr. Annan indicates that he is seeing several men who report to the fertility clinic with semen abnormalities.
"We've started recording in the fertility clinics many men with semen abnormalities.
"Once a man thinks, I can achieve an erection and ejaculate, I don't have a problem. But male infertility is on the rise.
"Either the sperms are low or they're abnormal or their mortality is low. There are cases where there is no sperm at all in the semen sample (azoospermia)," he said.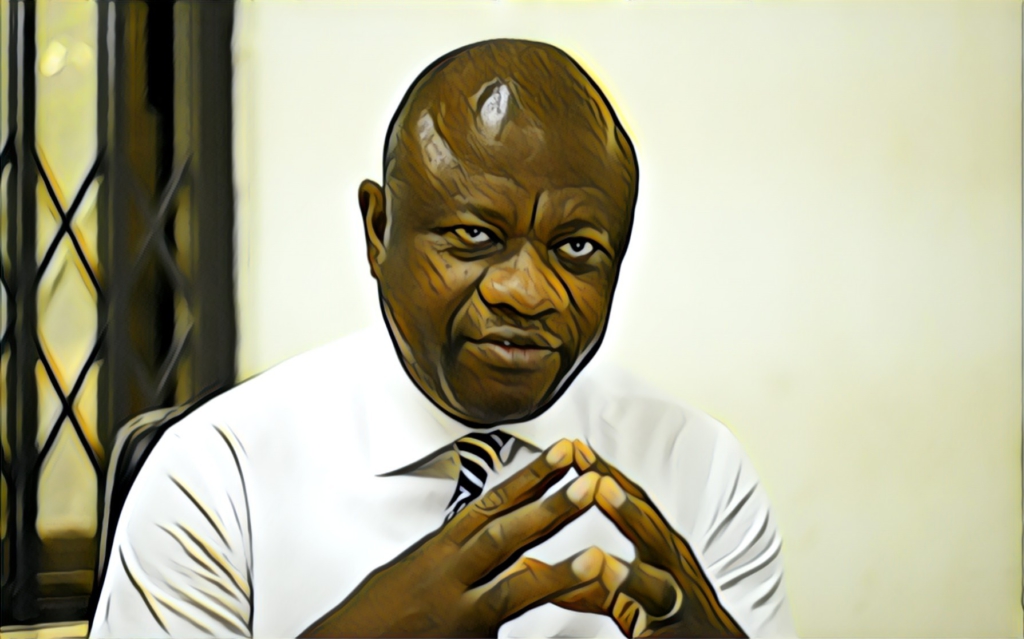 Dr. Kwesi Boadu Mensah, a senior lecturer at the faculty of Pharmacy and Pharmaceutical Sciences, KNUST took part in a 2019 study on the pharmacotherapy of infertility in Ghana.
He reports 1 in 6 men did not produce sperm at all, and 30 per cent of the men suffered from low sperm count.
He was, however, worried most of the men were found not to be cooperative.
"For most of the men, they were not cooperative because it's like infertility is problem of women. And sometimes, the problem is from the man," he said.
Fat goes bananas
With changing lifestyles, overweight and obesity have been on the rise
Body Mass Index (BMI) which is defined as a person's weight in kilograms divided by the square of height in meters is indicative of body fatness.
BMI has been found to be strongly associated with fertility in a study in 2018.
The percentage of respondents who were overweight and obese were significantly higher among the women who were non-fertile as compared to those who were in the control group.
"An increase in…total cholesterol was associated with increased likelihood of infertility among the subjects," the report stated.
A unit increase of the Body Mass Index of women is associated with a 13 per cent increase in the odds of being infertile.

This study shows the influence of body mass index and high cholesterol levels on infertility.
Dr. Annan reveals he's been seeing decreased conception through artificial insemination for obese patients.
"It affects ovulation and the quality of eggs produced. Even if you want to do IVF for them, their chances of conception are reduced. The production of eggs is affected by obesity," he said.
Stress in circles
Some studies in Ghana have fingered psychological stress among women suffering from infertility.

Two separate studies in 2007 and 2009 in Ghana revealed Infertility-related stress and stigma among women seeking infertility treatment.

The report showed almost a quarter of the women interviewed experienced moderate stigma and 41 per cent had been bathed with severe infertility-related perceived stigma.

Dr Daniel Fordjour is a specialist Clinical psychiatrist at the Komfo Anokye Teaching Hospital.

He says secondary infertility puts the affected individual or couple under severe psychological stress.
"People struggling with secondary infertility become tense and anxious and often skip a heartbeat at the thought or sight of people, situations or items associated with pregnancy or children," he explained.
He again points out the anxiety associated with the condition disrupts reproductive hormones.
"This creates an unfavorable internal environment which further prolongs the process of conception," he added.
How the stress is handled by the couples has the potential to increase or lessen the burden of the condition.
Dr Fordjour explained that "the loss of control in determining when you want to have a child, the idea that you might not give birth again and the thoughts of its effect on your relationship with your spouse are all stressors.
He adds: "High value placed on a male child in Ghanaian culture is one of the stressing factors."
A 2013 investigation found half of the women seeking treatment for infertility were depressed.
This vicious cycle coupled with delayed anticipation of pregnancy, persistent negative thoughts, repeated disappointment and constant low mood eventually evolves into depression,
"Though depression is often the most commonly anticipated psychological effect of secondary infertility, anxiety and tension are seen at initial stages and may persist even after depression develops," Dr. Fordjour said.
Sadly, other psychological conditions such as post-traumatic stress disorder and suicidal ideation may also manifest.
He says "people already predisposed to schizophrenia and mania, intense stress often tip them into such disorders. Furthermore, elevations in stress hormones make these individuals susceptible to other illnesses such as diabetes, hypertension, asthma and Alzheimer's disease."
Interestingly, the specialists have also been having their share of the stress.
Dr Annan discloses, "Me as a fertility specialist, if the patient comes for treatment and it doesn't work, it also has an effect on me.
"I wonder, I'd have to read more to be able to optimize the chances for this couple."
Towards management
The classless nature of the condition is one of the issues many women like Mrs. Komedu facing secondary infertility encounter. In her management it was essential to counsel her husband about his role in the issue.
"There is therefore the urgent need to include male partners in the screening, detection and treatment of infertility among couples." Dr. Annan strongly believes.
Fortunately, about a year later, Mrs. Komedu was able to conceive and deliver a son following a series of medical and psychological interventions. Her story along with several others have shown the significance of psychology in the success or failure of pregnancy.
Only about two cases of secondary infertility are seen by Dr. Fordjour within two months. This plays down the prevalence of the condition at the psychiatric end of the stick, possibly due to under-reporting.
Gynecologists on the other hand, see more of such cases and address the medical and psychosocial aspects, except the few cases that may require referral to a clinical psychologist.
Early initiation of management can be influenced by public education which will improve reporting and maximize the availability of treatment for those who need it.
Dr. Fordjour believes stress management will help reduce the incidence and prevalence of secondary infertility within any population, Ghana inclusive.
"Managing stress involves being aware of what our stressors are and where possible avoiding those that can be avoided.
"Developing a personal stress management strategy applicable whenever levels of stress become unhealthy is a useful tool.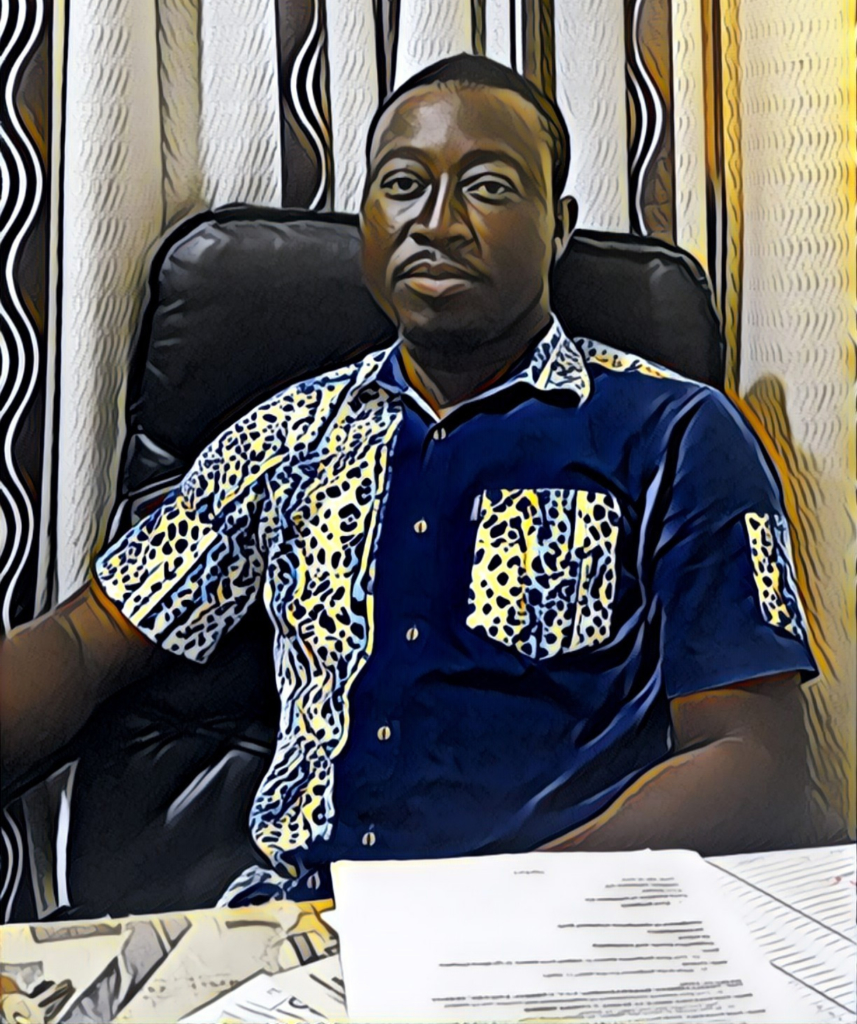 He advocates an improved support system of individuals going through this challenge is key in reducing its prevalence.
Support from the spouse, immediate family and especially the extended family have also become crucial.
"Stress cannot be eliminated. It is required to keep life going, however, persisting unhealthy levels is of concern.
"Many people allow themselves to become frustrated and overcome by situations that are beyond their control. The best way to drastically reduce both incidence and prevalence of the psychological causes of secondary infertility is stress management and improved support systems," Dr. Fordjour concluded.

Dr. Annan also wants to encourage education on the menstrual cycle and the proper timing of intercourse.

He says educational interventions aimed at promoting healthy lifestyles will help reduce overweight and obesity and improve fertility among couples.
"We should become more mobile. Diet is very crucial, it's important we optimize our weight through exercise and nutrition.
"Smoking and alcohol have adverse effects on fertility. Nicotine is toxic to sperms," he said.
Ghana is a collectivist society; hence, the strain of secondary infertility though majorly experienced by the individual and his or her partner is also at varying intensities experienced by the children and extended family. A shared responsibility is therefore key in mitigating the burden of secondary infertility on individuals and couples.