Ajax star, Mohammed Kudus, was deployed as a creative number 10 in Ghana's two games against Angola in the 2023 Africa Cup of Nations qualifiers.
The Ajax star struggled to assert himself in both matches, despite being Ghana's most in-form player in Europe.
Philip Sitsofe Atsrim, a regular Joy Sports pundit on Joy Prime's Monday night sports show, Sports Zone, analyzed why the 22-year-old should not be deployed in that position for the Black Stars.
"There's an assumption that [Mohammed] Kudus is creative but that is not his game. Because of his skills and ability to dribble, everybody, without necessarily looking at numbers and games, thinks that he is creative," he said.
"In truth, he isn't. He is very much lethal in and around the box. He averages only one key pass per game in the Eredivisie. Those key passes have yielded only two assists. That tells you about the quality of chances he is creating or the quality of finishers around him. But we know he has pretty much got good finishers around him at Ajax.
"He has assisted only twice and scored 11 times; that tells a story. He is very much on the end of the finishing of a move than in the middle or starting the move.
"He is nowhere near a No.8 or in and around the box. I don't fancy him. As a second striker perhaps, he is good; as a false 9 and off the wings, yes. But for me, he isn't a creative footballer. That is why sometimes it is frustrating to watch when he is played in deeper midfield.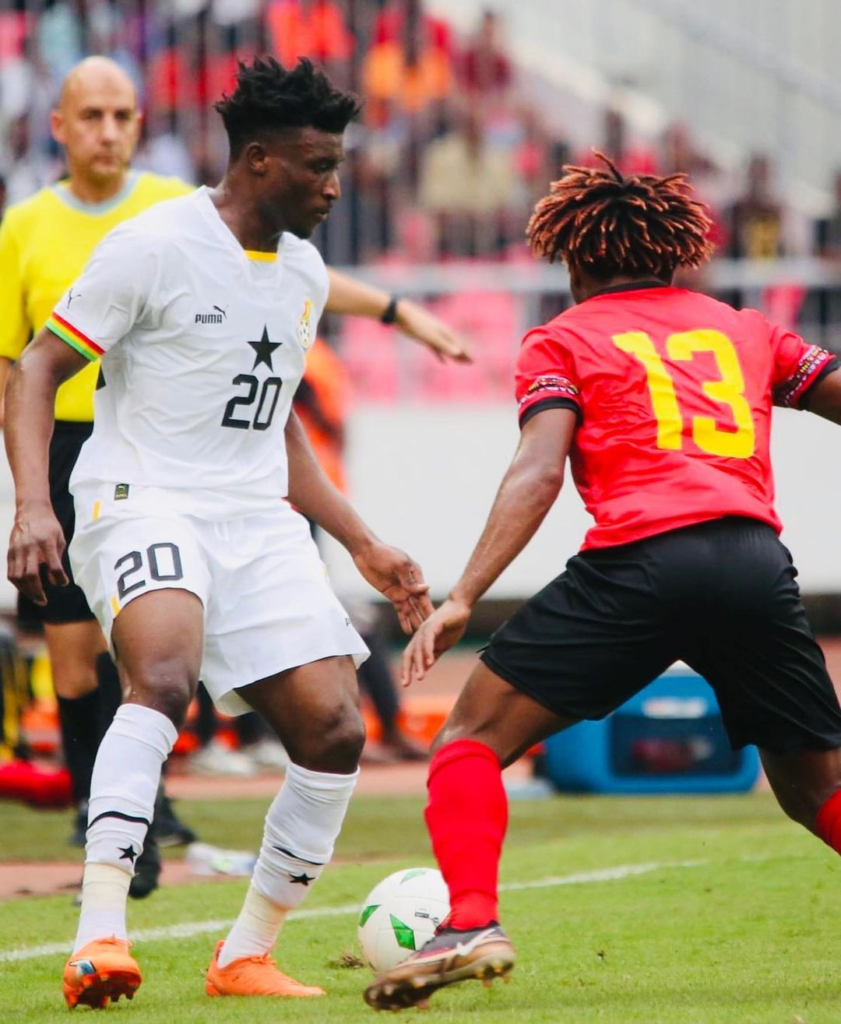 "I wasn't surprised he struggled [in both games against Angola]. There is a general wrong profiling of Kudus and everyone thinks he is a brilliant and exciting footballer to watch. He's got the skill set to be creative but that is not him. Kudus is not a good passer of the ball, and not necessarily a good reader of the game as well but the good news is that he is young and he will get a lot better.
"There is something about No.10s. When your game is rapid as Kudus' game is, you cannot be a good No.10. That is why Martin Odegaard is a great No.10 because his game is not rapid. His game is quite slow so he sees the game better and reads it better.
"That is why a player like Isco was magnificent in his prime, a player like Mesut Ozil was brilliant because, for them, they see the game a lot better than others do.
"And even if you want to talk about modern-day football, in those days all the playmakers played as No.10s. These days, coaches have found the importance of playing deep-lying playmakers — Thomas Partey, Andrea Pirlo. These are players who read the game better and they pick out the right passes.
"In the game against Angola in Ghana, when Kudus was playing in that No.10 role he had no impact on the game. When Angola sat deep and Ghana pushed forward with Partey assuming the No. 8 or No.10 role, he carved Angola open. He was feeding Antoine Semenyo, he fed Inaki Williams when he was on, threading in the passes. He sees those things not Kudus
"If you're a playmaker in any team, the game is run or played through you. Kudus is not a player you can play the game through at the moment. You play the game to him. That is why at Ajax, Kudus is not necessarily involved in the buildup to a lot of goals he has scored. They build the ball up to him.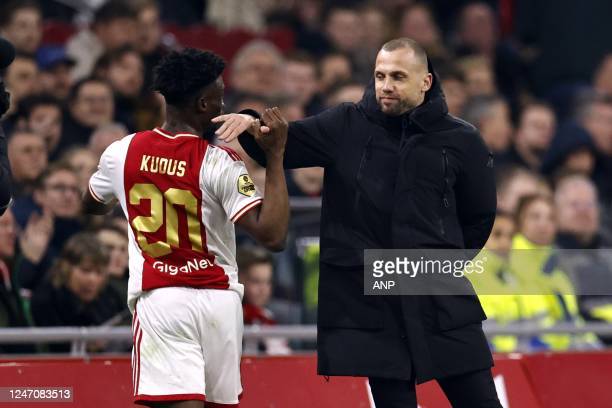 "But if you want to be a No.10, you think for the team so when you get the ball, you see spaces, you thread the ball through, your passing is sweet, the weight of it is fine, the decision-making into who is right. These are things that Kudus doesn't have.
"He has been at Ajax for three years, they signed him as a midfielder. He trains with them every morning and evening, they don't trust him in the middle of the park. So they found a new space for him as a false 9 or as a wide player and he has thrived.
"He has got great abilities when he can run through bodies but Kudus is not a No.10"
DISCLAIMER: The Views, Comments, Opinions, Contributions and Statements made by Readers and Contributors on this platform do not necessarily represent the views or policy of Multimedia Group Limited.