The Sofoase Yefri royal family of Wenchi in the Bono Region has rejected recent claims by Ahenfie Yefri royal family that Sofoase Yefri is not a royal family in Wenchi.
The Spokesperson of the Sofoase Yefri royal family, Nana Kusi Apea Junior, further refuted allegations that the family of the governing New Patriotic Party (NPP) is interfering in the Wenchi stool affairs.
A suggestion the family describes as untrue and calculated at creating disaffection between the government and the people of Wenchi.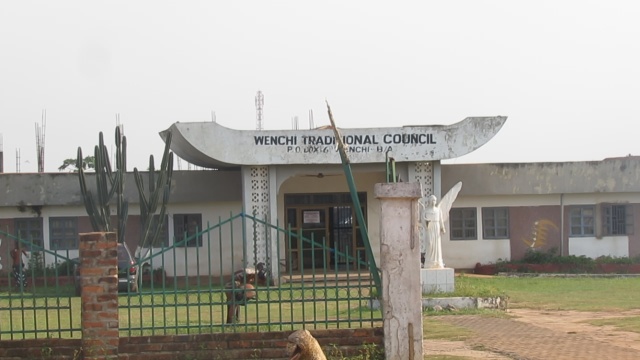 Nana Kusi Apea Junior who addressed a news conference in the Bono regional town of Wenchi stated the Sofaose Yefri royal family is disappointed in recent utterances by the Ahenfie Yefri royal concerning the Wenchi stool.
''Two weeks ago, some members of the Ahenfie Royal family held a press conference here in Wenchi and stated that Sofoase Yefri family members are not royals, suggested that the NPP government was interfering in the Wenchi Stool affairs and further made some disrespectful comments regarding Nana Owusu Nsiah and the National House of Chiefs.
We invited you to witness our utter disappointment with recent developments in the Wenchi Stool affairs and set the record straight,'' Nana Kusi Apea stated.
He added although the Ahenfie Yefri family is one of the seven clans of the Wenchi royal stool, Sofoase Yefri royal family is the blood royals of Wenchi hence the claims by Afenfie Yefri smacks of dishonesty.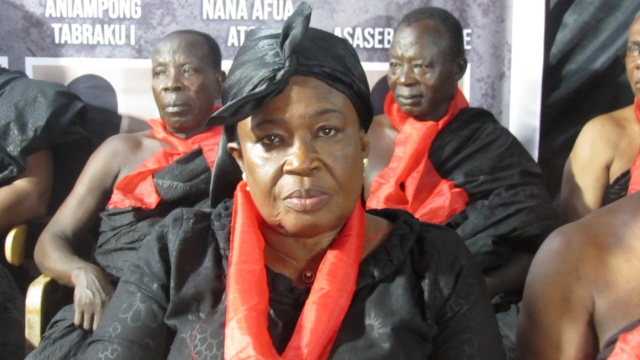 The spokesperson of the Sofoase Yefri royal family further debunked allegations that they were preparing to forcibly install a rivalry paramount chief of Wenchi.
He said Wenchi has witnessed protracted litigation because, for the past forty years, four paramount chiefs of Wenchi were enstooled from Ahenfie, one after the other without following the age-long customs of Wenchi.
The spokesperson of the Sofoase Yefri family stressed that ''we desire to avoid litigation, but first, we must ensure that the right thing is done.
We, therefore, join the Nkwaduano Royal family in demanding that the purported enstoolment of Nana Abrefa Damoah be declared invalid''.
DISCLAIMER: The Views, Comments, Opinions, Contributions and Statements made by Readers and Contributors on this platform do not necessarily represent the views or policy of Multimedia Group Limited.