A skills development youth camp aimed at equipping young people with vocational and technical skills has ended at Breman-Kuntunase in the Central Region.
The sixth annual youth development camp was organised by the Youth Education and Awareness Society- Ghana (YEAS), an Islamic non-governmental organization.
Some 220 tertiary and secondary students participated in the seven-day skills training.
As part of the skills training, the beneficiaries, drawn from Muslim communities in Accra, were equipped with knowledge and skills in producing detergents including liquid soap and washing powder, yoghurt production, and Bio-digester manufacturing.
According to the Management of YEAS, the objective of the training was to enable the beneficiaries to appreciate and utilise vocational and technical skills to create jobs and income streams.
The camping, which was also characterised by counselling and lectures on various topics was under the theme, "Promoting sustainable employment for the youth through apprenticeship education and training."
Sheikh Issah Ibrahim Adam, Director of YEAS, in his address, urged the beneficiaries, who were given start-up cash and certificates, to effectively use the skills acquired to create jobs and wealth for themselves and other young people.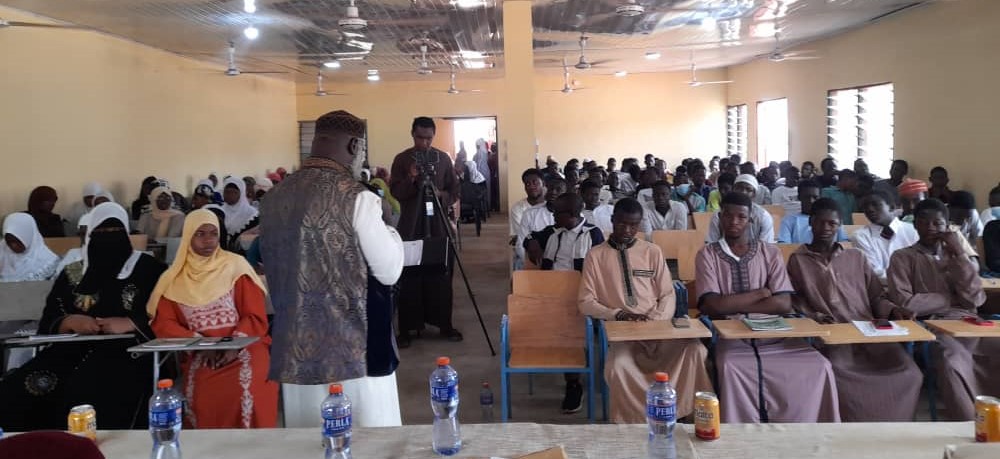 According to him, sustainable job security for the youth can only be secured through technical and vocational skills development to build entrepreneurial abilities in young people.
He challenged them to explore business ideas through the use of their new skills and assured them of good benefits.
Explaining the objective of the training, Alhaji Abdul Rahman Ibrahim, Operations Director of YEAS, noted that although the participants were students pursuing various courses, the vocational and technical skills were to help them to engage in income-generating activities during and after their tertiary education.
"We believe every young person must have some technical and vocational skills to generate income and create jobs," he said, stressing that as more youths secure and use such skills, the high dependence on limited formal sector jobs would be reduced.
Sheikh Amin Osman, General Secretary of the Coalition of Islamic Humanitarian Organisations of Ghana (CIHOG) for his part, urged the participants to be of good character and reminded them of the importance of having strong faith and the fear of Allah in all their endeavors.
Also, Sheikh Abbas Saleh Harun, Resident Imam of Abubakar Siddiq Mosque, for his part, encouraged the youth to integrate technical and vocational training with their regular educational endeavors so they become outstanding candidates for the job market.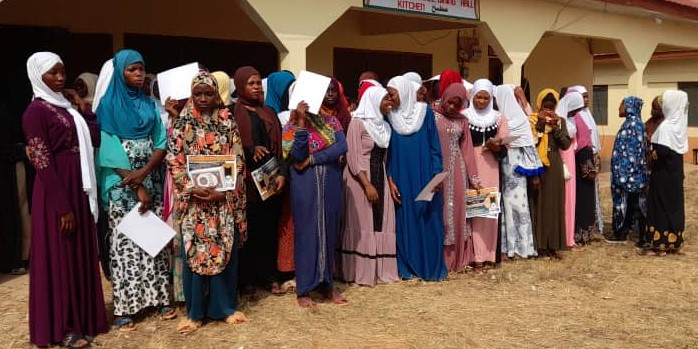 Also, Sheikh Jawara Ahmed Harun, Central Regional Imam of ASWAJ, encouraged the participants "to be rising stars to serve as upcoming good role models in our Zangos," and cautioned them against engaging in immoral sexual activities.
Dr. Adam Yunus, a senior lecturer at the University of Ghana and researcher with Baraka Policy Institute, encouraged the youth to pursue technical and vocational education and training due to the high level of job and wealth creation opportunities they offer.
Sheikh Abdur-Rahman Botchway, Headmaster of the Tiwnikli International Senior High School (TINASCO) in a presentation on the effects of sports betting, advised the youth, particularly young Muslims, to desist from all forms of betting due to the negative impact on the development of young people.
Citing research conducted by the Baraka Policy Institute on the impact of betting on Ghanaian youth, Sheikh Botchway noted that the high level of participation of the youth in betting poses a threat to their quality development, which has adverse implications for national development.
DISCLAIMER: The Views, Comments, Opinions, Contributions and Statements made by Readers and Contributors on this platform do not necessarily represent the views or policy of Multimedia Group Limited.