Twenty-four female students of the Department of Physics, Kwame Nkrumah University of Science and Technology (KNUST), have benefited from the Dr Rose Whittaker Endowment Fund. 
The beneficiaries were awarded for their exceptional academic performance in Physics and Meteorology and Climate Science. 
The 22 undergraduates and 2 postgraduate female students received ¢2,500 each.
The Whittaker Endowment Fund was started by the late Dr Rose Whittaker in 1998 to award excellent female students in Physics. 
The award scheme was established as bait to attract female students to pursue a career in the programme.
Provost of the College of Science, Prof. Leonard Amekudzi was happy with the performance of female students in the Department.
He noted the award will help in churning out more female lecturers.
"Your award is bearing many fruits. The Physics department has 2 female lecturers and meteorology has 2 female lecturers. Among these female lecturers are recipients of this award. You can see the award has started yielding fruit," he said.
One of the beneficiaries, Yvonne Adwoa Asi Afful was hopeful the award will motivate her to do more.
"It encourages me. Whenever I feel discouraged and the journey becomes difficult, I think about this and I'm encouraged to study," she said.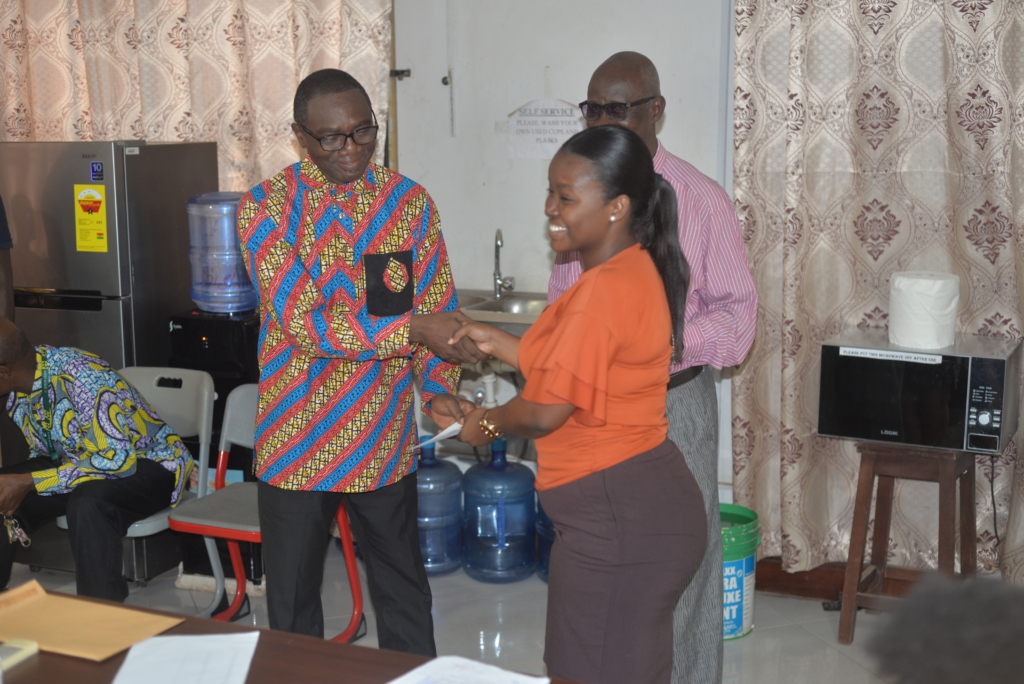 The Board Chairman, Eric Nkoomsah presented the cheque to the beneficiaries.