Newsfile today discussed the UTAG strike, Russia's strike in Ukraine, and Adwoa Safo's strike in Parliament.
Six panellists and guests deliberated on these issues on Ghana's most authoritative news analysis show, Newsfile, hosted by GJA Journalist of the Year 2020, Samson Lardy Anyenini. Here are five things we learned.
Hell has no fury for a scorned university lecturer
University Teachers Association of Ghana (UTAG) has been directed by the High Court to suspend its strike, which is entering its 48th day. But the lecturers are unmoved. To paint a picture of how ineffective court orders can be in resolving the labour dispute, UTAG National President Prof. Solomon Nunoo said on Newsfile said UTAG can suspend the strike today in deference to the court and start a new one tomorrow in deference to the aspirations of their members. In effect, government should sit down with the teachers and map out a resolution because hell has no fury for a scorned university lecturer.
2. One day, the president will have a minority in Parliament – Okudzeto predicts
NDC MP for North Tongu, Samuel Okudzeto Ablakwa, appears to awaken to the public mood in the country. Handed a hung parliament of 137 MPs for the governing NPP and the opposition NDC, the scale is finely balanced in a way never seen before in Ghana's democracy. "The way Ghanaians have started voting in a very discerning manner, the President has one day have a Minority in parliament," the NDC MP said.
3. One absent MP, one sad day for government business
In a finely balanced Parliament, MPs cannot afford to be absent as both parties need all the MPs on the floor to push through a vote. One absent MP, one sad day for the government. This seems to be the case in a public fight between Dome Kwabenya MP, Sarah Adwoa Safo, her party, heck, and her entire government. Since Parliament began sitting in 2020, she has been copiously absent.
The last time she was seen in Parliament, it triggered a national controversy about whether Adwoa Safo was in Parliament. Allegations of impersonation have never gone away. Adwoa Safo, a former deputy Majority Leader, wants to become the current deputy Majority leader, a post held by Afenyo Markin. The government also wants to get the controversial e-levy passed. But they need to have Adwoa Safo back, otherwise on the day of voting on e-levy, one absent MP, one sad day for government business.
4. There are more 'Adwoa Safos' in Parliament
Absenteeism has never become a crucial sin in Parliament until now. The Standing Orders of Parliament says, "A Member shall not absent himself during a meeting for more than fifteen sittings without the permission in writing of the Speaker. Any member infringing this Order shall have his conduct referred to the Privileges Committee."
Adwoa Safo has not been in Parliament since sitting resumed on January 25, 2020, far more than the 15 consecutive days. Now sections of the party and the government are getting fed up with the MP in a hung parliament where every single MP has never counted as much as it does in the current Parliament. Some of her close allies have turned on her, prominent among them the highly influential party financier and Assin Central MP, Kennedy Agyapong.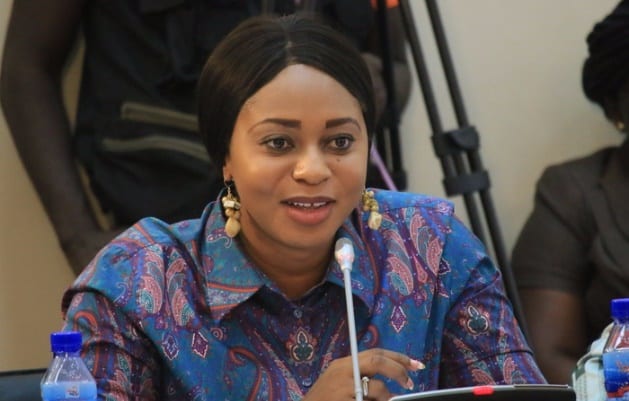 But if absenteeism is that important, then there are more Adwoa Safos in Parliament, North Tongu MP, Samuel Okudzeto Ablakwa has said. After running a fine comb through the Votes and Proceedings, which captures attendance in Parliament, he said he has found two more MPs as guilty as Adwoa Safo. They are Henry Quartey, Greater Accra minister and a praised campaigner against indiscipline and wait for it – Adwoa Safo's biggest critic, Assin Central MP, Kennedy Agyapong.
But there is a twist in the tale. Okudzeto Ablakwa himself, who wants the offending MPs hauled before the Privileges Committee for absenteeism, was indicted in a 2015 report on absenteeism in Parliament.
He was one of 125 MPs cited by pro-democracy NGO, Odekro for breaking the rule not to be absent for 15 consecutive sittings. Okudzeto Ablakwa was then a deputy minister in the Mahama government.
Okudzeto Ablakwa lamented on Newsfile that absenteeism hurts Parliament and subjects the institution to ridicule. "They should earn their keep," he charged absentee MPs.
5. A few bye-elections will keep fights in Parliament away
After two fights in Parliament since 2020 parliamentary elections and heightening levels of bickering partisanship, a question worth answering is 'what will it take to have a less dramatic, more civilised parliament?'
A political risk analyst and economist, Dr Theo Acheampong, was quite blunt on Newsfile. "I don't think we are going to get any headway," he despaired. The political risk analyst believes a few more bye-elections will be the real solution.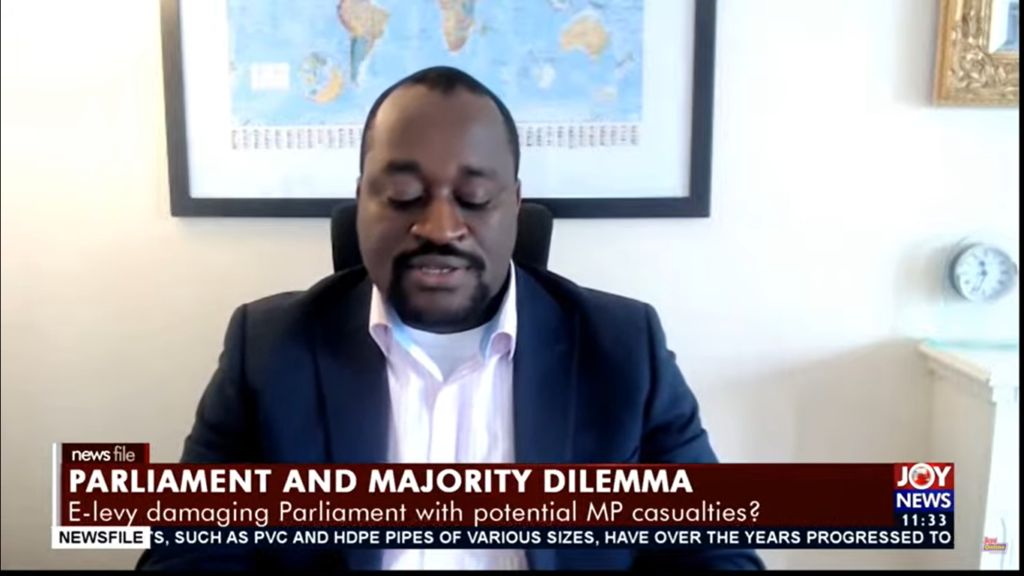 The NPP and NDC have 137 seats apiece in a 275-chamber parliament. For the first time, the Speaker of Parliament is from the side of the main opposition party, the NDC. Perhaps if a few more bye-elections can tip the scales in favour of one party, then it could cool down tempers in Parliament, seeing that one caucus has a winning, workable majority. Right now, it appears, 'might is right' in Parliament.