After what seemed like an eternity, Milovan Rajevac has been confirmed by the Ghana Football Association as new head coach of the Black Stars. The Serb makes his return to the national team, rejoining a the worse that looks worse off than he left it.
Competition for places in Rajevac's Black Stars was rife, and this was highlighted by the mixture of old and new blood in his national team invitations. Even more explicitly, Matthew Amoah, who scored the second most goals under the Serb, did not make it to the 2010 World Cup in South Africa.
Spread across 28 matches where Milo recorded 12 wins and 12 losses, he handed out 73 different invitations to the Black Stars. With 24 games under his belt, goalkeeper Richard Kingson made the most appearances for the Black Stars during Milo's tenure.
In that period however, Milo called-up 7 goalkeepers, 21 defenders, 22 midfielders and 23 attackers. Out of this pool, only nine players are still active.
Former Black Stars captain, Asamoah Gyan made his return to the Ghana Premier League last season. His lack of appearances for Legon Cities and the inability to find the net clearly shows that the once-prolific Black Stars striker is past his best. Gyan netted on nine different occasions during Milo's first stint, with his strike in the last 16 against USA during the 2010 World Cup amongst his highlight reels.
Kwadwo Asamoah ranks high on the appearance list of players during Milo's first term with the Stars. The midfielder was an ever-present in the team, making 20 appearances. He scored just one goal and recorded five assists.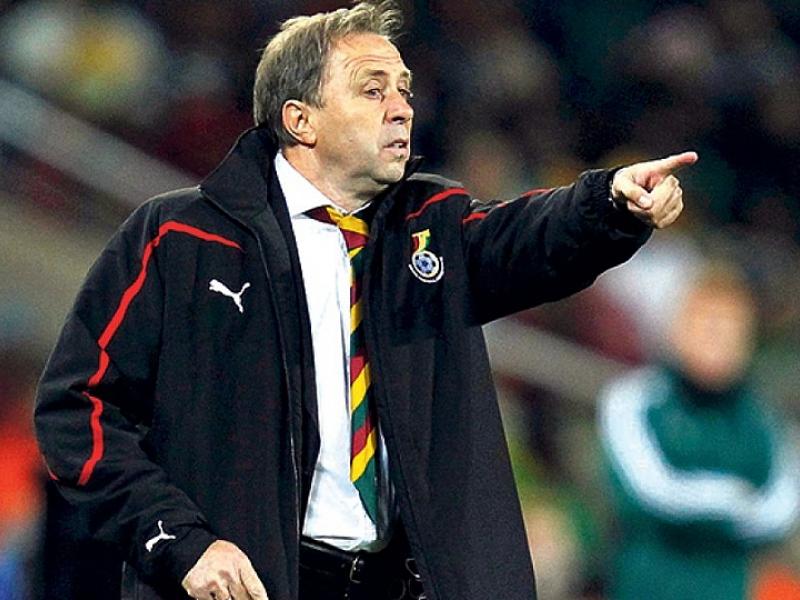 Black Stars captain, Dede Ayew also made 15 appearances for the Black Stars. He was one of the youngest in the team, with his inexperience demonstrated via his meagre two goals and an assist in 15 games. However that assist is one shielded in gold. Andre Ayew was the creator for Asamoah Gyan's strike versus USA in the 2010 World Cup. The winger now plays for Al-Sadd in the Qatar Stars League.
Kevin-Prince Boateng naturalized for the Black Stars ahead of Ghana's 2010 World Cup campaign. His decision to play for the Black Stars caused lots of frenzy, with many eager to see what the former German international was made of. KPB as he came to be known by, made seven appearances with his first goal coming against the USA at the World Cup.
Jonathan Mensah during Milo's first tenure was amongst Ghana's new crop of stars. It can be assumed he was being groomed as a John Mensah replacement. He made six appearances and currently plays with Columbus Crew in the US Major League Soccer.
Fatau Dauda was also another returnee to the Ghana Premier League last season, following Asamoah Gyan to Legon Cities. Unlike Gyan, Dauda was a regular feature for the Accra based club – contributing to them escaping relegation last season. He managed just a single appearance under Rajevac, a period where Kingson was Ghana's number one.
John Boye who left FC Metz for Al-Fayha in Saudi Arabia, was restricted to only a single appearance under Rajevac, with other experienced defenders like Eric Addo, Lee Addy, Isaac Vorsah and John Mensah.
Jordan Ayew is currently one of Ghana's most reliable players, alongside his brother. Unlike his brother, he featured only once for the side. He currently plays for Crystal Palace.
However amongst these names, which of them can Rajevac count on?
Dede Ayew
The current Black Stars captain came under lots of fire and criticism, especially during the short-lived tenure of CK Akonnor. The lack of creativity and goals was the biggest characteristic of Akonnor's time as Black Stars coach, aside uninspiring performances.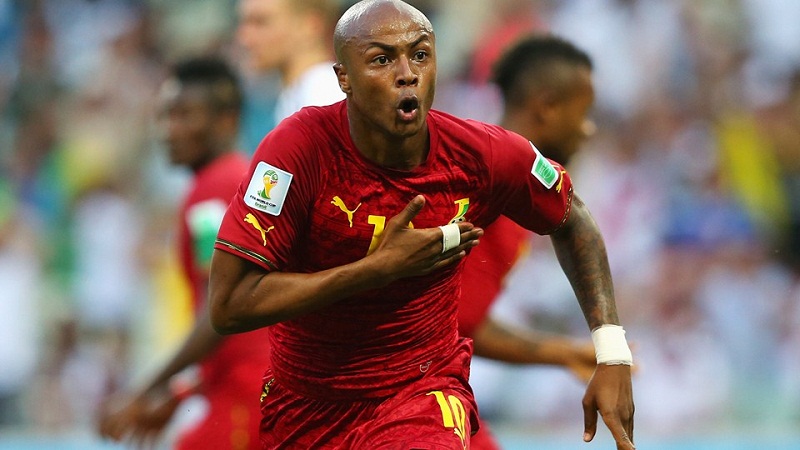 Dede Ayew, who was not spared from criticism, was still one of the brightest sparks under Akonnor, and will surely grow to become a key player as Milo returns.
In Milo's first tenure, Dede used to operate as a left-winger but over the years, the Black Stars captain has played more as a right winger for the Black Stars and his clubs. Despite this shift in positioning since Milo's departure, the Serb can effectively fit Dede as a left-winger who operates in half-spaces – a role Dede Ayew could revel in.
Jonathan Mensah
In a period where the Black Stars defense has evidently gone past its finest names with the retirement of John Mensah and Isaac Vorsah, there is a gap to fill. Jonathan Mensah, who emerged unto the scene in Rajevac's earlier stint as one of the rather younger players, now looks ripe to lead the Serb's new charge.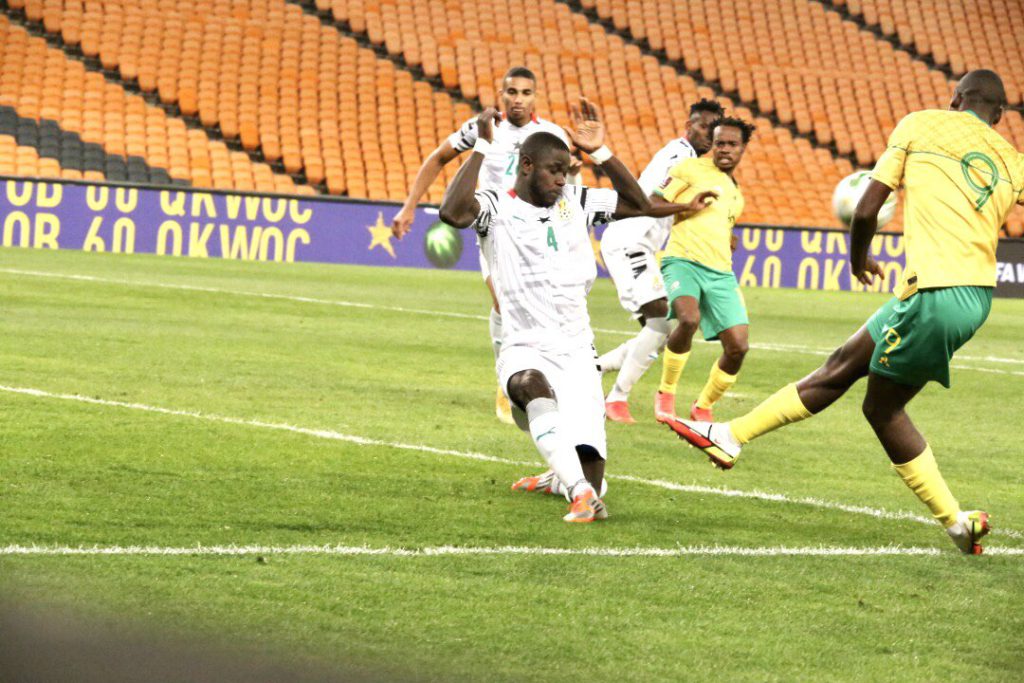 The Black Stars defence under Akonnor was very leaky, but Rajevac will be looking to turn Ghana's fortunes in that regard. The Serb prioritized defensive solidity, conceding just 0.6 goals per game. With Strasbourg's Alexander Djiku who has entered the fold, Rajevac could build a centreback core with Mensah and Djiku.
Jordan Ayew
The striker was only making his break into the national team 11 years ago, and with Gyan in his prime by then, Ayew was always only going to do an understudy to Ghana's most prolific goal scorer. Currently however, should he have the right application and develop just half of Gyan's 'sharp-archery', Jordan could end up establishing himself as Ghana's main-man upfront.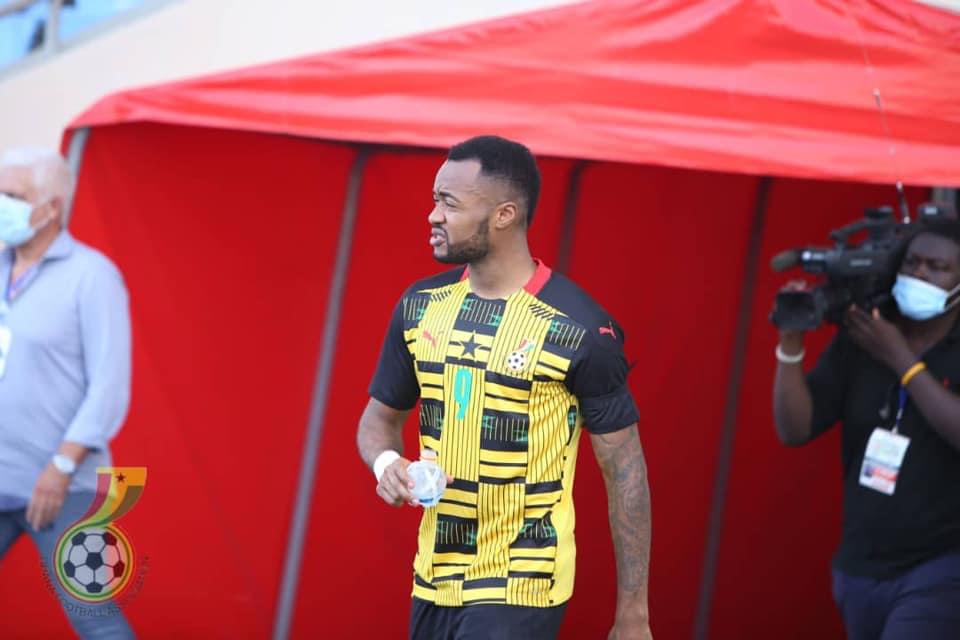 Better still, the striker could even experience a role change under the Serb. Akonnor insistently employed Jordan as an out-and-out striker, a role which played out wrongly for the Ghanaian coach, and the advent of Milo could see Jordan play in his more familiar role as second striker.
Tactically, Milo switched between a 4-4-2, 4-5-1 and 4-3-3, amongst other variations of a 4-2-3-1. Playing behind a more traditional striker who can act as the team's point of reference, could be more beneficial to the striker.
Kevin-Prince Boateng
The midfielder proved to be one of the Black Stars' many bright sparks in that 2010 World Cup. His performances hinted at a bright future with the Black Stars. A strained relationship with the GFA however meant that the midfielder will eventually retire from the Black Stars.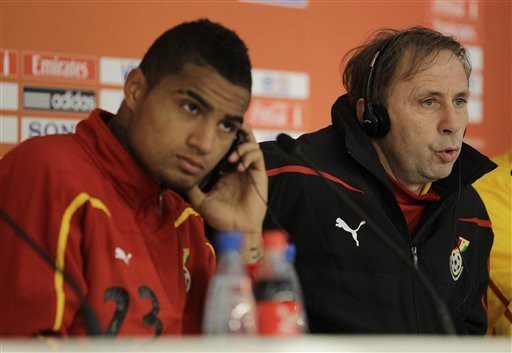 The 33-year old currently plays in Germany's first tier with Hertha Berlin. After four league appearances, the midfielder is yet to score, however the team could benefit a lot from his experience. Besides the Ghanaian still has unfinished business with the Black Stars.
Tactically and in approach play, Prince Boateng can offer the Black Stars a different edge, playing as an advanced midfielder in a 4-3-2-1, Milo operated at a point during in his first reign. A midfield three of Partey, Kudus and Baba Iddrisu with Boateng behind two strikers, could work some magic for the Black Stars.
Milovan Rajevac is yet to announce his first squad since his return for Ghana's World Cup qualifier against Zimbabwe, and it will be interesting to see the names which make it into the squad.