Flagbearer hopeful of the New Patriotic Party (NPP), Francis Addai-Nimoh has called for unity in the party.
According to him, this will help the party become the first to break the eight-year political cycle of governance.
"A fractured NPP cannot win in 2024. It is, therefore, critical for all members of to choose a candidate who is a relentless unifier," he said on Wednesday.
The former MP for the Asante-Mampong constituency made these comments at the announcement of his intent and campaign launch in Accra.
Touting himself as the unifier required to win the 2024 presidential race, he said he is saddened by the factions in the party which have the potential to affect its fortunes.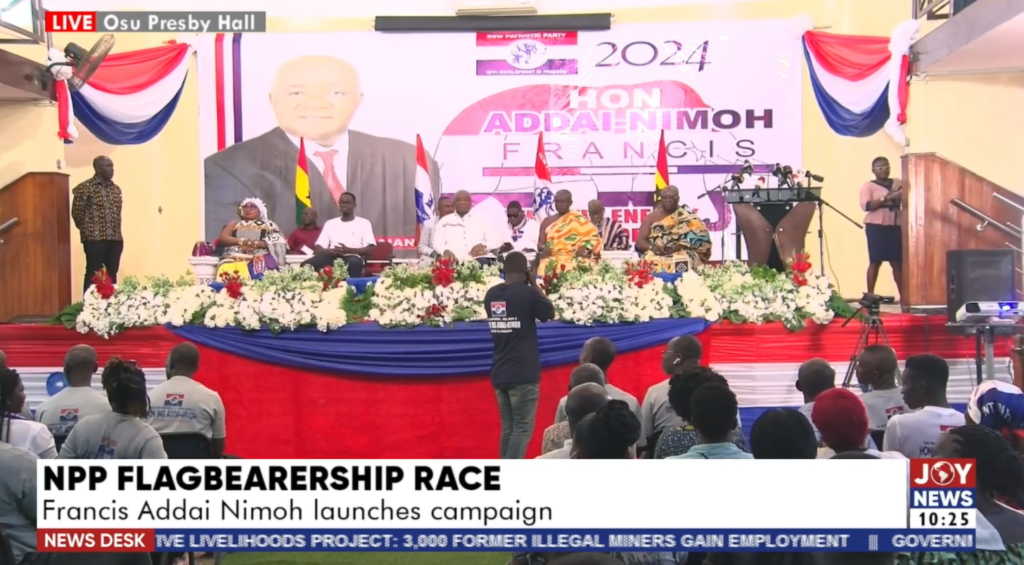 "A leader who is not trapped in any factional exchanges. It is indeed disheartening to note that certain factions have been emerging for some time now in our party and I am not afraid to say things loud and clear that those factions have over time become an entrenched phenomenon that frankly has no place in our party.
"Simply put such factions can only cost a devasting erosion of our relevance in the eyes of our electors.
"The prevailing circumstances of our party now require a new face as the next presidential candidate," he added.
Touching on the characteristics needed for cohesion in the party, he said the individual must be a natural unifier, unblemished and have a history of service.
"One must be a natural unifier, not an artificial unifier, that new face must have an unblemished character and a history of service you need to have an unblemished character so that people can testify about you.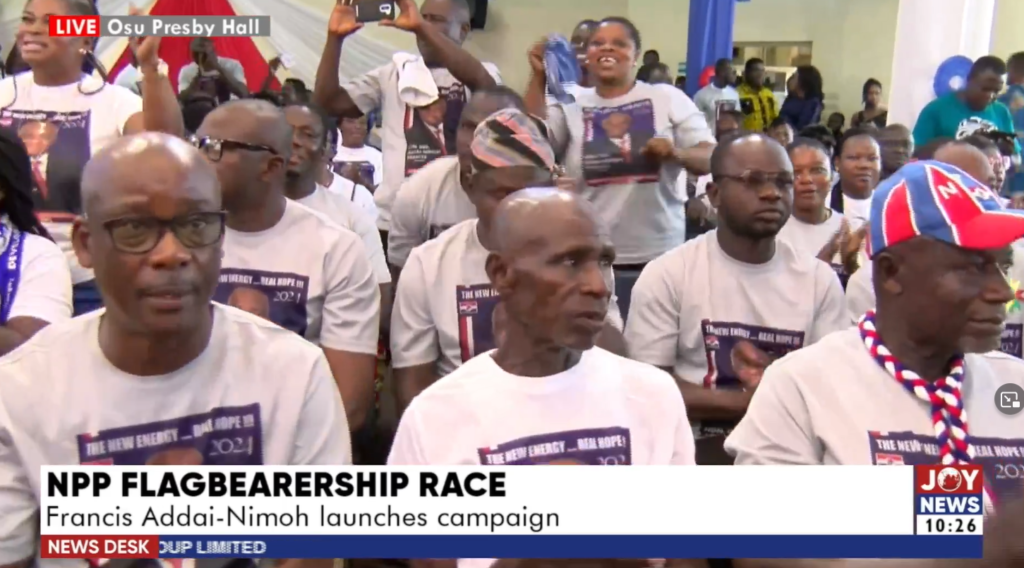 "People can witness about you. People can witness about you and so you need that outstanding character for people to know," he added.
This he says will bring the energy required for the times ahead.
"The new face brings the new energy and the fresh appeal to successfully harness the challenging times and opportunities ahead," he added.
DISCLAIMER: The Views, Comments, Opinions, Contributions and Statements made by Readers and Contributors on this platform do not necessarily represent the views or policy of Multimedia Group Limited.