Residents of Okorase and Domeabra in the Akuapem North Municipality in the Eastern Region, have taken to the streets to protest against the authority's failure to fix a broken footbridge in the area.
The bridge, which broke down a fortnight ago, has cut off about eleven towns and villages that rely on it to cart goods and services from one community to another.
Constructed in the year 1803, the bridge is the only means by which one can commute from one community to another.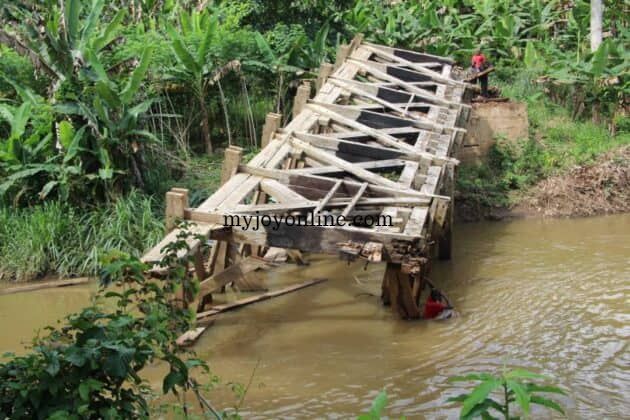 Teaching and learning has halted as school children and teachers living in these communities are stranded at home even though schools are in session.
The protestors clad in red bands said the situation requires an emergency government intervention.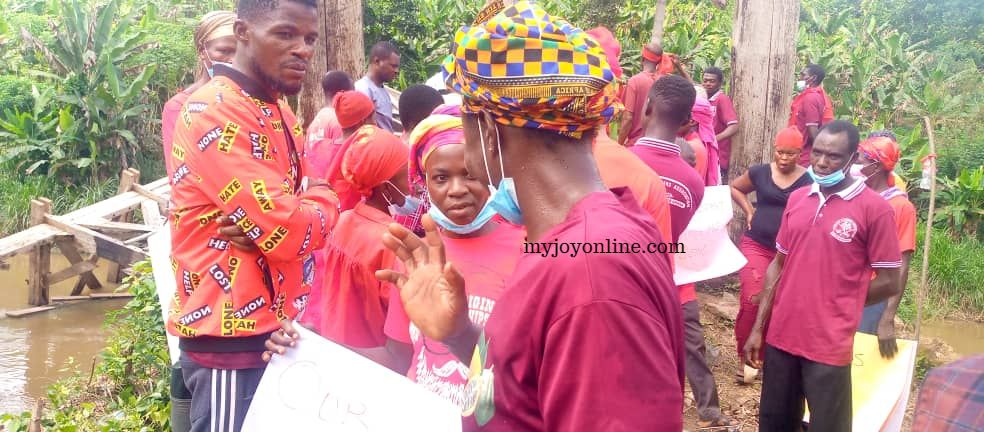 "We are pleading with the government to come to our aid at Okorase Domeabra and Densuagya. All our foodstuffs are getting rotten, I am a farmer, how to cart the farm produce is my headache now. My Tomatoes are rotting away so I am begging the government," one protestor, Maku Joyce Akakpoe, lamented.
The Queen mother of Domeabra Nana Oye Asiwaa Apem I, who joined the protest, explained that since this bridge deteriorated, she had sent several petitions to the Presidency but nothing has been done.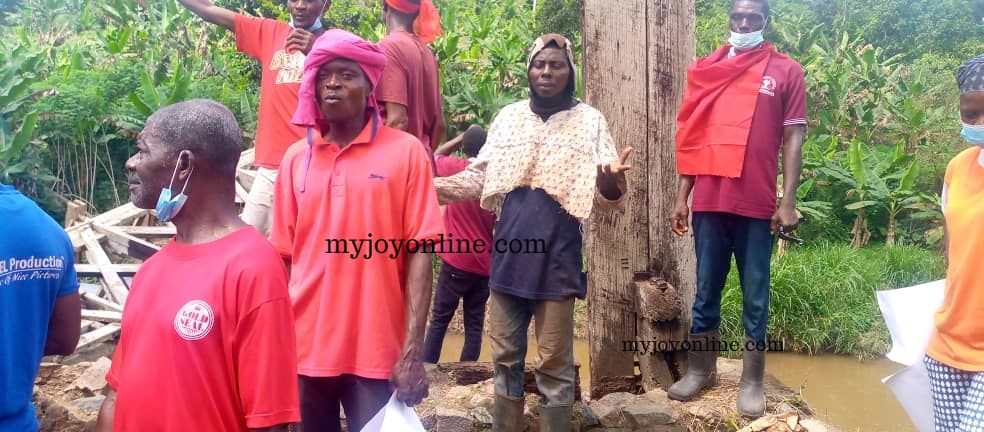 "Just last week, we were here and then the bridge collapsed. Since it collapsed, people could not go back to their villages. Health workers cannot patronise the bridge, they are left behind," she added.
A teacher in the community described the situation as pathetic.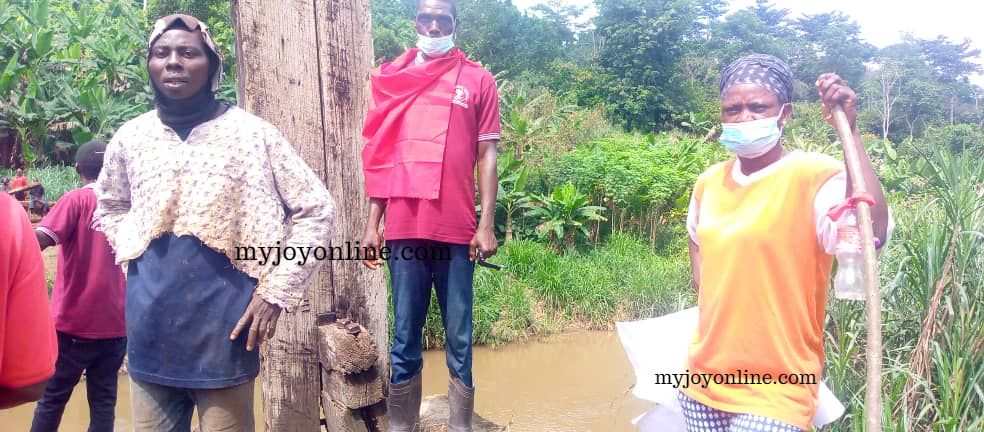 "We have children who live in the villages who can't come across. We are pleading with the government to come in and assist us. It is very, very important," he said.
Meanwhile, the Assemblyman for Okorase, Charles Adu Asinor tells Joy News all efforts to get the government to fix the bridge has fallen on deaf ears.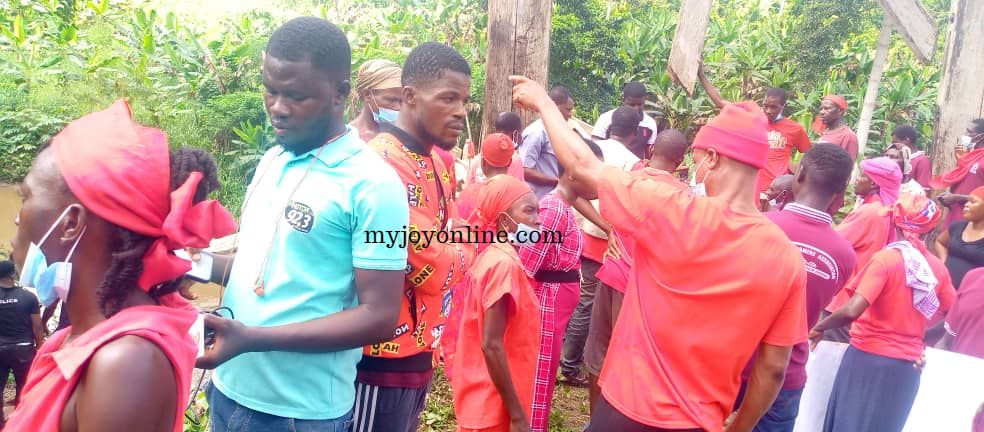 "This is an emergency situation we need the government to attend to. We are pleading with the Municipal Assembly to provide a temporary bridge for the community members so that we can continue to do our business."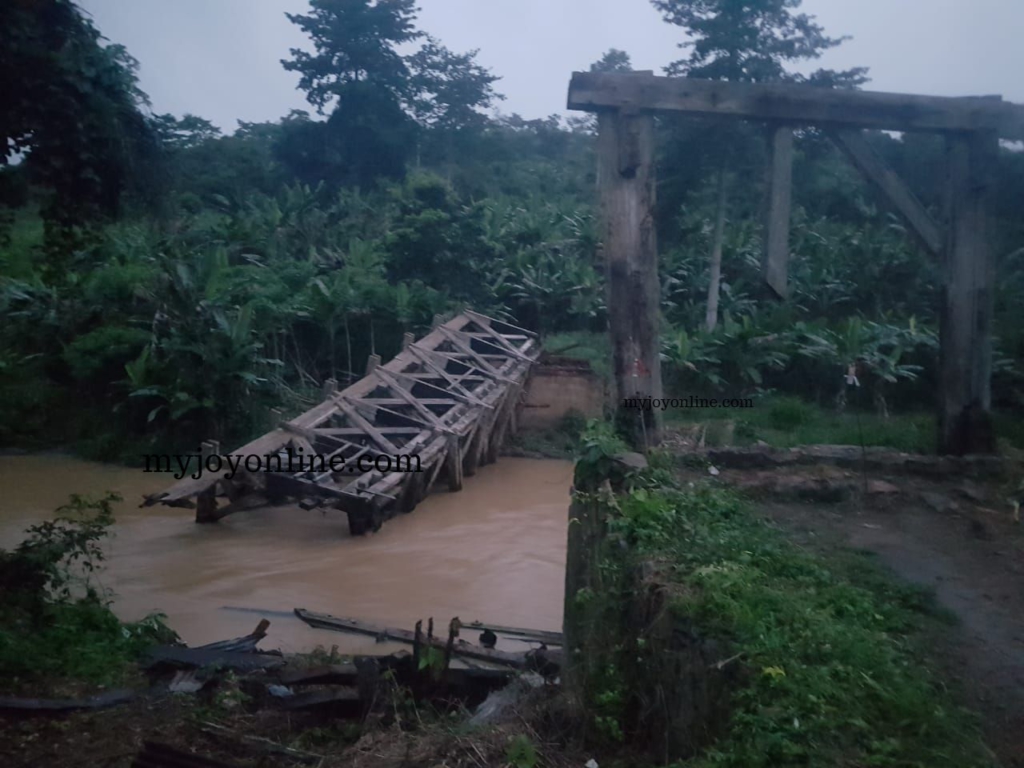 He expressed disgust at what he said is a deliberate attempt to frustrate his reign as the people's representative at the local level.