President Akufo-Addo says Ghana is following the new World Health Organisation (WHO) guidelines when it comes to discharging Covid-19 patients.
Speaking at his 12th address to the nation on measures to control the virus, he explained that previously as long as patients continue to test positive, scientifically, they were capable of infecting others.
Hence, the requirement for the two consecutive, negative tests before one is declared as having recovered.
However, President Akufo-Addo said, the new evidence states that a Covid-19 patient with no symptoms after 10 to 14 days is unlikely to transmit the virus to others even though they continue to test positive.
"After three weeks of analysing and studying this update and recommendation, and situating it in the Ghanaian context, in line with the admonition by WHO to Member States, this new patient discharge/recovery policy has now been adopted by Ghana, as have some countries in the European Union, Singapore, India, Malaysia, Hong Kong, and in Dubai."
That, according to the President, is the reason for the recent spike in coronavirus recoveries in the country.
His statement comes a day after Ghana reported over 5000 recoveries bringing the national recovery total to 10,074.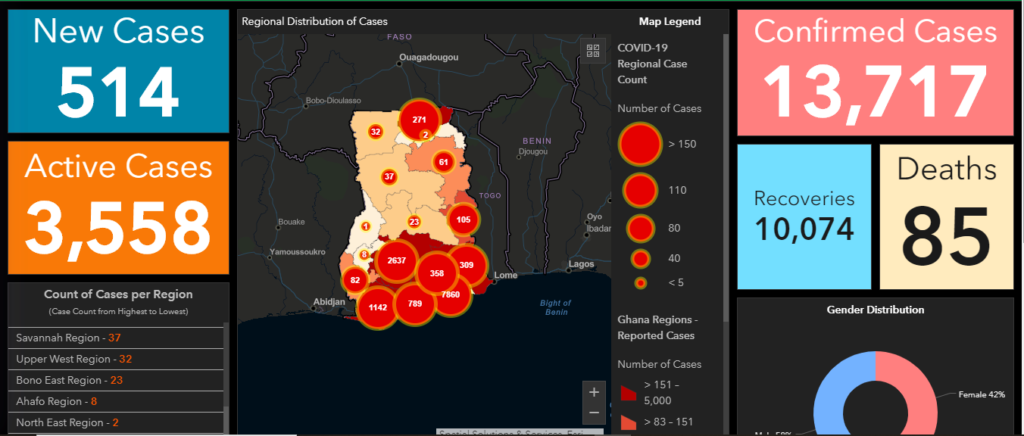 In a briefing at the Information Ministry on June 18, Director-General of the Ghana Health Service (GHS), Dr Patrick Aboagye also said that the initial WHO-recommended testing had its own associated challenges necessitating the need to look out for alternatives.
"Initially, because the numbers were few, this was an adequate policy but with an increased number of cases, it brought to the fore some challenges."
Individuals had a minimum of three tests and according to the GHS, and the average time for testing negative twice was 14 days based on a sample of 146 cases.
President Akufo Addo said that the health experts will continue to be informed by the evolving science and data to protect the people in the fight against coronavirus.
He urged Ghanaians to desist from stigmatising recovered Covid-19 patients adding that "there is nothing shameful about contracting the virus, and, consequently, we do not have to lose our sense of community because of this pandemic."